Highlights

The carbon-capturing industry is fast evolving.
Companies face increased pressure to reduce their carbon footprints.
Microsoft, Coca-Cola, and others are investing in carbon projects to offset emissions.
Reducing carbon footprints has been a major focus of the Biden administration as it takes up the cudgel for fighting climate change. The zero-carbon emission target is at the heart of Biden's climate policy that finds expression in various projects provided in the federal budget.
However, lowering carbon emission and capturing carbon from the atmosphere are altogether two different approaches but the goal is the same – saving the planet from global warming.
Like the carbon emission reduction projects, carbon capture technology has been around for a while. A few companies, like Climeworks, are working on projects to capture carbon dioxide from the air.
The Switzerland-based Climeworks' carbon capture plant has around 30 giant ventilators that absorb around 900 tons of CO2 annually.
Companies like Microsoft, Audi, Shopify, and others have invested some US$100 million in Climeworks, which is building a new system in Zurich and another plant in Iceland.
Coca-Cola also has expressed commitment to reduce its carbon footprint. It currently buys recycled CO2 from Climeworks. Although recycled CO2 is costlier compared to commercial CO2, Coca-Cola expects to lower the costs with the expanded use of recycled CO2 for its products.
Besides Climeworks, other firms like Carbon Engineering and Silicon Kingdom Holdings are also working on carbon capture technology.
Why Microsoft, Coca-Cola see carbon capture way out of emission muddle?
How do Climeworks capture carbon?
Climeworks' giant ventilator boxes and filters capture carbon dioxide from the atmosphere. Once the filters get full, the boxes are shut. The collected CO2 is heated at 100 degrees Celsius to produce refined CO2, which is then collected through a scientific process.
Also Read: Explore five semiconductor stocks powering the US electronics industry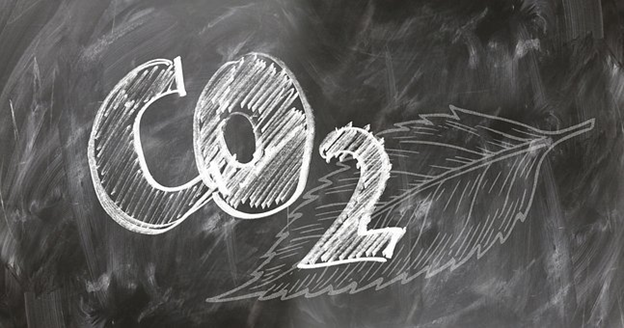 Source - pixabay
Also Read: Seven electronic stocks to keep an eye on post chip shortage
The captured CO2 can be used to make plastic and fuel. Presently, most companies use the carbon credit system to offset their carbon emissions. But now, companies can also earn carbon credits for removing carbon. Therefore, companies like Microsoft are investing in carbon capture technology to become zero-net emission by 2030, part of Biden's target.
The carbon capture industry is expected to be US$15 billion by 2027. While Microsoft and Audi are investing in the technology, Coca-Cola buys carbon from Climeworks for its bottled drinks. Firms are increasingly trying to lower their carbon emissions from their production processes.
Also Read: Five restaurant stocks to explore as customers return to markets
Climeworks collects carbon directly from the atmosphere and filters it. But the system is expensive, one of the biggest challenges facing the carbon market. For instance, a Climeworks ventilator costs around US$220,000. Besides, it needs electricity to run the ventilators, which costs money. According to an industry estimate, it takes about US$600 to US$900 to clean up CO2 emissions produced by a single individual on an average in the US.
Also Read: Six value stocks to watch in September
The Microsoft-funded Climeworks facility in Iceland may start operations from September. And Climeworks expects it to be four times more effective than its Swiss facility.
The Microsoft Corporation (NASDAQ: MSFT) has a market capitalization of US$2.3 trillion. The MSFT stock closed at US$303.59 on Aug 30, 2021. It gave a 36.29% return YTD.
Coca-Cola Consolidated, Inc. (NASDAQ: COKE) has a market capitalization of US$3.7 billion. The stock closed at US$401.0 on Aug 30. The stock gained more than 52% YTD.
Also Read: Roundhill 'MEME' ETF makes a buzz after SEC filing
Bottomline

The carbon capture technology has evolved over time. Now, the collected carbon can be buried underground in the form of a rock, a cheaper way to collect and store carbon. Hence, more companies will be able to purchase carbon credits as the technology becomes economical.