Highlights

The Sandbox, a unique and innovative gaming platform, allows its players to unleash their creativity as they play, develop, own, govern as well as monetise their virtual experiences.
It has recently revealed its partnership with Meta, the largest social community.
This would allow the gaming platform to expand its customer base several times.
A piece of good news for all the tech-savvy gaming enthusiasts is making rounds. The Sandbox, which is one of the leading blockchain-based metaverse games, has announced its partnership with the Metaverse, the world-famous social community.
Before we go ahead with details of the said alliance among the two global giants, let us first get to know what this new gaming platform is.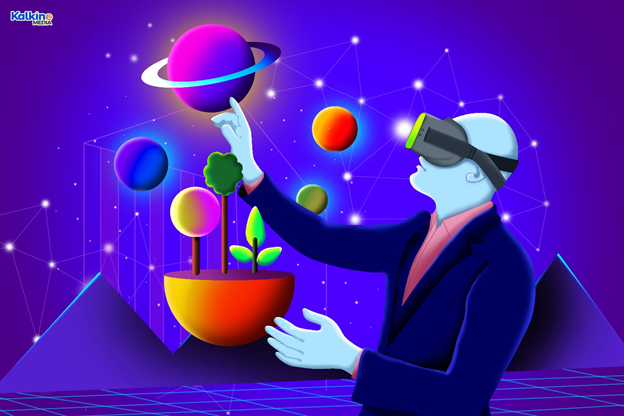 Source: Copyright © 2021 Kalkine Media
Know The Sandbox
Created by Pixowl Inc in 2011, The Sandbox is a unique platform as it links blockchain technology with the gaming world. Its makers saw the huge opportunities presented by blockchain technology and decided to build a metaverse wherein gamers can develop and build assets on blockchain, and thus, giving rise to a new gaming revolution.
Why has The Sandbox's gaming platform been incorporated into social metaverse?
In this virtual game, the gamers play, build, own, as well as govern a virtual world on an Ethereum-based platform.
Here, the players can monetise their gaming experiences, using the platform's in-house token, SAND, and non-fungible tokens (NFTs).
Do read; From gaming to enterprise, what's Big Tech's approach for metaverse?
Idea behind the conception of The Sandbox
The primary motive of this gaming platform is to successfully integrate blockchain technology into mass volume games, thereby creating an innovative "play-to-earn" model.
This enables its users to be both players as well as creators.
Moreover, the native SAND token makes transactions simple on the platform.
According to the CEO of The Sandbox, Arthur Madrid, the new partnership with the metaverse would popularise the gaming project among Meta users, which would increase the number of The Sandbox users manifolds.
Moreover, all the users including the Meta users can access the online world of gameplay with any additional registration.
Also read; Meet Decentraland: A metaverse that predates Facebook's meta makeover
SoftBank's funding in The Sandbox
Japanese multinational investment company, SoftBank, has invested US$93 million in the online gaming platform in a recent funding round.
Other investors include Animoca Brands, LG Technology Ventures, True Global Ventures, Red Beard Ventures, and many more.
Related article; SoftBank Posts US$46bn Annual Profit, Highest By A Japanese Company
Bottom Line
With the said partnership with Meta, The Sandbox has set its eyes on transforming both the gaming world as well as the marketplace.