Highlights

China Evergrande Group shares nosedived over 12% on Friday.
The stock has tumbled 46% in past one month and 83% since the beginning of this year.
The real estate giant's debt deadline for US$83.5 million interest payment elapsed on Thursday.
Evergrande Group's main unit has assured to pay the interest due on September 23.
Shares of China's cash-strapped real estate giant Evergrande Group tumbled over 12% on Friday on the Hang Sang Stock Exchange amid uncertainty about its future prospect.
Shares of Hong Kong-listed China Evergrande Group, which is now the world's most indebted property firm, declined as much as 12.35% during intraday trade. Paring some of losses later in the session, the stock was still down 10% at the time of reporting. Meanwhile, Hong Kong's Hang Sang Index was down 0.6% or 144 points at 24,366.10.
The stock reversed most of its previous session gains as the debt deadline for China's largest property developer elapsed. The debt-laden company is yet to issue a confirmation about the US$83.5 million interest payment for a bond that was due on Thursday.
On Thursday, Evergrande Group shares gained as much as 20% on reports that the group's main unit will pay the interest due on a dollar-denominated bond on September 23. Reuters quoted the group's chairman as saying that the company's top priority was to help wealth investors redeem their products.
Here's what caused the worst sell-off in Evergrande's shares?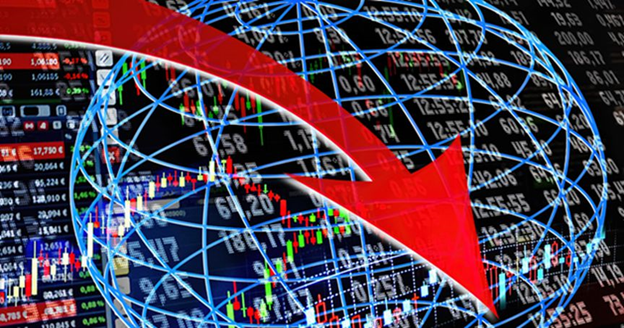 Image source: © Ironjohn | Megapixl.com
Shares of China Evergrande Group have fallen sharply in the recent weeks after reports of its debt woes began swirling. Over the last five days, the stock has dropped over 9%, despite a 20% rally on Thursday. The share price has declined 46% in the past one month and 83% since the beginning of this year.
Evergrande, the world's largest real estate borrower, has an outstanding debt of 2 trillion yuan (or US$310 billion) as of June 2021, which is touted to be the largest debt held by any publicly listed property company, globally. Of this, 240 billion yuan (US$37.3 billion) is due in the next one year, which is nearly three times the company's cash reserves worth 86.8 billion yuan (US$13.5 billion).
The beleaguered company had to make a coupon payment of US$83.5 million to its March 2022 bondholders on September 23, 2021. Adding to it, it has to pay another US$47.5 million for its March 2024 notes, due on September 29. It is going to be a major test for the property giant as failure to make payment may lead to defaults on bonds. This would, in turn, mete a severe blow to not just China's property market but also global markets.