If asked to imagine an artificial intelligence and the technology sector employee, there is a high chance one would picture a white male scientist wearing smart glasses. In that case, one would not be wrong due to white male dominance within the tech development industry.
MUST WATCH: What is artificial intelligence?
One female scientist noticed this negative industry trend and has committed her life to prevent racism and misogyny in the field that she is passionate about. Her name is Dr Timnit Gebru, a name that is widely recognised in the business due to her significant research findings.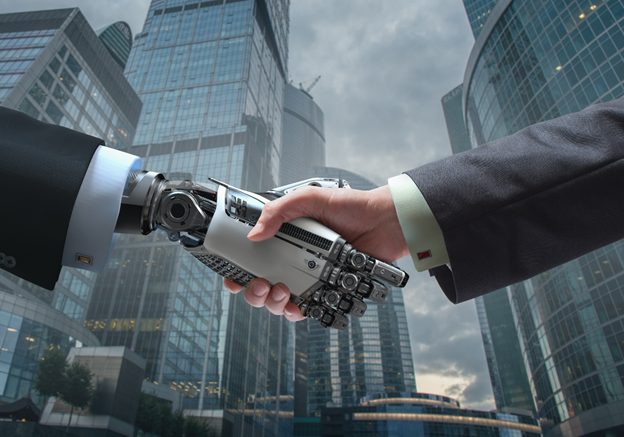 Image Source: Shutterstock
Who is Dr Gebru?
Dr Timnit Gebru is a specialised research scientist of Ethiopian-Eritrean background, who is also a respected alumna of the Stanford University. She is most famous for co-founding Black in AI, a firm that is trying to reduce racial bias in the technology field by increasing diversity in employed scientists.
Dr Gebru focused most of her systematic research on the algorithm bias against people of colour and women, making a name for herself with the publication of Gender Shades: Intersectional Accuracy Disparities in Commercial Gender Classification in 2018.
Some famous online magazines have reported on Dr Gebru's work, such as the New York Times, and The Economist, among others.
What were Dr Gebru's previous roles?
The promising scientist's most recent job role was in the ethics AI department at Google, where she was employed up until recently.
Before working for Google, Dr Gebru was writing her PhD thesis while working at Microsoft Research in the FATE (Fairness Transparency Accountability and Ethics in AI) community.
Dr Gebru was mentored by a famous Chinese American scientist Fei-Fei Li, who also received her PhD for the visual recognition-related dissertation.
Dr Gebru was also welcomed as a speaker by TED Talks, where she delivered a speech on How to Stop AI From Marginalizing Communities?
Working for Apple is also part of Dr Gebru's diversified portfolio, as she worked on the development of the first iPad, among other Apple gadgets.
Why is Dr Gebru in the news?
As previously mentioned, Dr Gebru's most recent job role was the head of the ethical AI branch at Google. However, Google let go of Dr Gebru during the coronavirus pandemic, which is the main topic of the technology-linked news.
According to Dr Gebru's teammates at Google, she did not resign from her position as stated by Google but was fired instead. The team posted a complete explanation of the dispute on Medium.
The controversy cropped up due to Dr Gebru's latest publication, as it contained information that could potentially harm Google's algorithm. As the search engine's algorithm did not comply with Dr Gebru's ethical standards, the scientist requested new terms and conditions under how she would remain working for Google.
However, Google is believed to have considered Dr Gebru's requests as her resignation, which has been denied by Dr Gebru herself. According to some sources, even her manager was shocked by Google's decision to let her go.
One of the arguments provided by Google was that the paper was retracted after Dr Gebru failed to send it before the proposed deadline. Yet, 41 per cent of all internally reviewed publications have been sent for a review post deadline.
After Google received Dr Gebru's research, the search engine giant asked the AI scientist to remove her name from the report, which she saw as censorship.
Currently, there are around 1,500 signatures that disapprove of Dr Gebru's sacking from Google. Fellow supporters believe that Dr Gebru is now at the receiving end of everything she was against during her astonishing career, focusing on racism and research censorship.