Highlights

The term big data in healthcare describes the enormous volumes of information generated by digital technologies adoption in the healthcare industry.
Big data uses particular statistics in healthcare to explore new developments, cut costs, and cure or prevent disease onset.
Information collected from big data provides further insights to the healthcare specialists for treatment accuracy, disease prevention, error reduction, and more.
Big data refers to the massive amount of information that is being digitised, analysed, consolidated, standardised, and modelled. The term big data in healthcare is used for enormous volumes of information that is generated by the adoption of digital technologies in the healthcare sector that collect records of patients.
In the healthcare sector, big data uses particular statistics from an individual or a population to explore new advancements, lower costs, as well as prevent or cure the onset of any indication.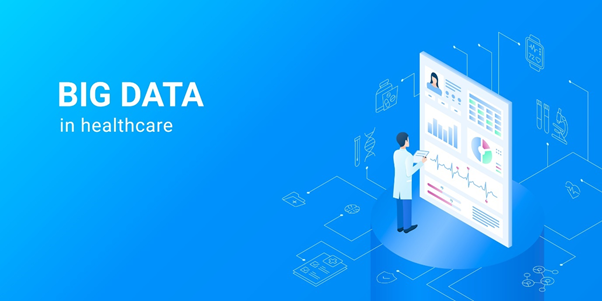 Source: © Buvdesign | Megapixl.com
The advancement in big data implies improvements not only for specific patients but for the entire healthcare industry.
In healthcare, experts generally make decisions based on additional big data research instead of just using their experience and background. With this advanced method, the demand for big data in healthcare has reached an all-time high.
RELATED ARTICLE: Virtual care is booming amid pandemic: A glance at the pros and cons of telehealth
Applications of big data in healthcare
Big data has become crucial for almost every significant healthcare process. In healthcare, it refers to the abundant information collected from several sources, including medical imaging, genomic sequencing, payor records, medical devices, electronic health records (EHRs), and medical research.
Some key applications of big data in the healthcare space include:
Treatment accuracy: Information collected from big data offers providers more information than they would collect otherwise. Assembling healthcare information in big data allows industry experts to make better decisions, reduces the cases of speculating or predicting, as well as improves overall patient care.
Disease prevention: The emergence of the Internet of Things (IoT) in healthcare has led to the introduction of devices such as the Apple Watch and Fitbit to track an individual's movements and maintain overall health. These devices can directly send data to the doctors to monitor the patient's progress. Furthermore, growing partnerships between IoT and healthcare players are further progressing this objective.
Error reduction: In healthcare organisations, medication errors are a serious problem. Because humans can always make errors, patients sometimes receive the wrong medication that could trigger an adverse event, even serious ones. Big data can help lower medication error rates by analysing patients' history with all prescriptions and flagging anything that seems inappropriate.
Real-time alerts: Another crucial application of big data analytics is the provision of real-time alerts. In hospitals, CDS (clinical decision support) software examines the medical data instantly and provides health care practitioners advice to make prescriptive decisions.
Research and development: Big data analysis also plays a key role in developing new therapies and innovations. Using a combination of historical, real-time, and predictive metrics, healthcare professionals can discover the potential strengths and weaknesses in clinical trials or processes.
© Fainastock02 | Megapixl.com
Challenges for big data in healthcare
Healthcare organisations confront several challenges with healthcare data under multiple categories, including challenges in policy and process, data collection, and management.
Data collection challenges: The information related to patients and financial data is often scattered across hospitals, administrative offices, payors, file cabinets, government agencies, and servers. So, collecting all the information together and arranging for all data creators to collaborate in the future as new data is produced requires plenty of planning.
Challenges related to policy and process: After validating and collecting data, various issues related to process and policy need to be addressed. Moreover, some factors such as authentication, access control, security during transmission, and other rules can complicate the task.
Challenges related to management: Realising the promises of big data analytics in healthcare requires organisations to adjust how the companies do their business. For applying big data analytics, an organisation would need data scientists and an IT staff with the required skills to run the analytics.
Bottom Line
Big data is just beginning to revolutionise and move the healthcare sector forward on various fronts. The advancements in medicine, technology, and financing that big data provides offer solutions for improving patient care and driving value for healthcare organisations. All in all, healthcare organisations can count on big data and predictive analytics to deal with significant concerns related to readmission rates, staffing issues, dosing errors, and high-risk patient care.