Highlights

GMR crypto was developed as a gaming crypto, with an idea to bring the global gaming community together with its in-house token.
Its token holders are rewarded with royalty for staking the token for longer periods.
Owing to bearish trends in the crypto market, GMR Finance crypto token is witnessing a boost in its prices.
Broadly speaking, GMR Finance cryptocurrency token is referred to as the gaming crypto by the gamers for the gamers.
Its inventors aim to bring the gaming community, be it, game developers or content creators, under one roof with this crypto.
It is noted that there is a limitation on the supply of GMR, with the maximum supply being capped at 1,000,000,000,000,000.00 GMR.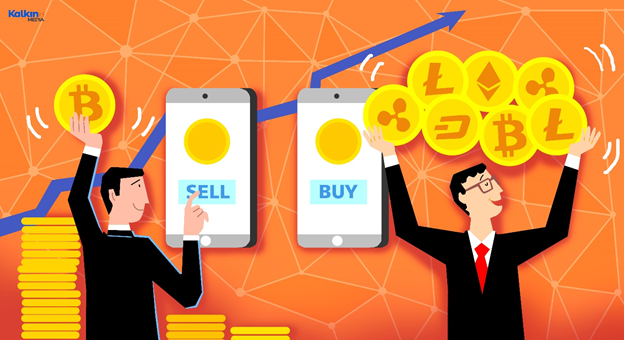 Source: Copyright © 2021 Kalkine Media
What are GMR NFLs?
GMR investors can buy cryptocurrency through GMR Finance's NFLs, i.e., Non-Fungible Leets.
It is pointed out that NFLs are nothing but randomly generated NFTs. They are becoming increasingly popular among tech-savvy gamers and hence, are selling very fast, thus, giving crypto prices a swell.
Also, the longer one stakes or holds GMR, the more GMR one is rewarded. For instance, if one mints one NFL, then they are rewarded with a 5% royalty on all future sales of the said NFL.
Is GMR safe?
The GMR team focuses on being completely transparent and takes its investors' security seriously.
Hence, it goes the extra mile to ensure the safety of its investments, thus obtaining three security audits- Certik, Solidity, and Techrate.
GMR continues to get a boost
The global crypto market continues to rise. On 25 October, the total volume of the crypto market clocked US$2.59 trillion, climbing 1.89%, as on 25 October.
Many cryptocurrencies recorded a high on Monday. Some of the top gainers were UpCake, up by 590.38%, Shibanomics gained by 537.22%, DogeZilla climbed by 286.35%, GMR Finance swelled by 265.80%, while both Shiba Inu and Bitcoin rose, respectively by 50% and 2.83% on 25 October.
On the other hand, losers included Wolf Safe Poor People, down by 99.99%, while French Connection Finance and HOQU, declined by 69.16% and 63.06%, respectively.
At the time of writing, GMR Finance was trading at US$0.000000211413, up by 1.9%, on 26 October.
Bottom Line
As the bear run is forecasted by market specialists over the coming 24 hours, GMR token's traded volume could continue to rise as nations come out of the weekend mode.