Source: Cezary Piwowarski ,Shutterstock
Summary

S&P 500 shed 0.48%, Dow Jones plunged 1.50%, and NASDAQ was up 0.56%.
Real estate, financials, industrials, energy, and consumer cyclicals saw muted gains.
Berkshire Hathaway Inc. to present quarterly earnings report after markets close.
US stocks ended the week mixed on Friday as rising bond yield had a knock-on effect on markets and speculations became rife that Federal Reserve may opt for an early rate hike.
The S&P 500 shed 0.48% to 3811.15. The Dow Jones Industrial Average plunged 1.50% to 30932.37. The NASDAQ Composite Index was up 0.56% to 13192.34, and the small-cap Russell 2000 ticked up 0.04% to 2201.05.
Markets remained subdued as investors weighed their options on the back of a rising bond yield and inflation concerns that may prompt the Federal Reserve to hike its interest rates.
Stocks saw muted gains as the session advanced sluggishly through the day. Some tech stocks that saw a major sell-off the previous day, appeared to have made a comeback.
US long-term treasury bond yields have been rising rapidly in recent days. Analysts believe that it might be causing a knock-on effect on markets but giving investors a chance to explore other investment opportunities.
Bond yields are closely tied to economic growth since investors bet on safe assets when the outlook is grim but sells when it improves. The 10-year treasury bond had closed at a record high of 1.513% on Thursday. It was down 8.17% to 1.391 on Friday.
The bond impact has also given rise to speculations that the central bank may increase the rates to stave off any inflationary pressures that may arise because of more liquidity in the markets, which would increase the borrowing costs and impact the equities, say, analysts.
Technology stocks, such as Facebook, Apple, Tesla, and Amazon were up on Friday, following a decline in the last few sessions. Other sectors like basic materials, real estate, financials, industrials, energy, and consumer cyclical saw subdued interests.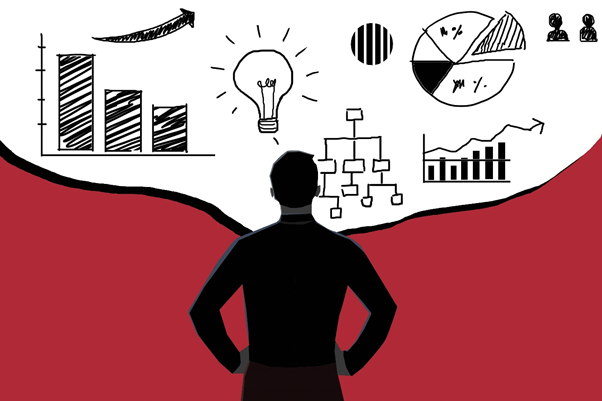 ©Kalkine Group 2021
Also read: ClearStream Energy (TSX:CSM) Skyrockets Over 170% After Contract Deals


Top Gainers
Top performers on S&P 500 included ETSY Inc (11.42%), L Brands Inc (5.08%), Twitter Inc (4.77%), and Enphase Energy Inc (4.51%). On NASDAQ, top performers were Lixte Biotechnology Holdings Inc (50.40%), Ocugen Inc (33.38%), Intrusion Inc (31.65%), and AMC Networks Inc (25.55%). On Dow Jones, Apple Inc (2.26%), Microsoft Corp (2.04%), Home Depot Inc (1.50%), and UnitedHealth Group Inc (1.44%) were the volume leaders.

Top Losers
Top laggards on S&P 500 included EOG Resources Inc (-7.99%), Universal Health Services Inc (-5.57%), Salesforce.Com Inc (-5.45%), and Freeport-McMoRan Inc (4.82%). On NASDAQ, Recro Pharma Inc (-31.26%), Tricida Inc (-29.76%), Guardion Health Sciences Inc (-25.88%), and Chromadex Corp (-24.65%) were among the losers. On Dow Jones, Salesforce.Com Inc (-5.55%), Dow Inc (-2.54%), IBM Corp (-2.43%), and Procter & Gamble Co (-2.08%) were among the top laggards.
Image Source: Refinitiv, S&P 500 YTD price chart, 26 February 2021.
Volume Movers
Top volume movers included Sundial Growers Inc (25.68mn), Apple Inc (21.83mn), Ocugen Inc (13.43mn), Lixte Biotechnology Holdings Inc (10.91mn), Advanced Micro Devices Inc (8.87mn), Plug Power Inc (8.74mn), Ford Motor Co (8.98mn), Tesla Inc (7.95mn), Microsoft Corp (7.93mn), Intel Corp (5.44mn), and Cisco Systems Inc (3.58mn).
Futures & Commodities

Gold futures were down 2.61% to $1,729.15 per ounce, silver prices were down 3.75% to $26.600 per ounce, and copper shed 4.06% to $4.0903.
Brent oil futures were down 2.60% to $64.39 and WTI crude dropped 3.09% to $61.57 per barrel.
Bond Market
The 30-year treasury bond yields were down 8.29% to 2.118, while the 10-year bond yields dropped 8.17% to 1.391.
US Dollar Futures Index was up 0.91% to 90.953.


Also read: Bill Gates Invested In These 5 Stocks: Buy Alert!
Meanwhile, investors will also focus on the quarterly results of the American diversified holding company Berkshire Hathaway Inc. which are due after markets close. Berkshire stocks (NYSE:BRK) were trading at $3,66,505.02 at 3:30 pm ET on Friday, down 0.35% from the previous close.
Markets will also look for the quarterly results of Zoom Video Communications, Inc. Chinese EV maker NIO Inc., US drug-maker Novavax, Inc., and NRG Energy, Inc., among others, next week.