Benchmark US indices closed lower on Wednesday, June 16, after the Federal Reserve signalled that it might consider increasing the interest rates in 2023 if the inflationary pressures do not ease.
The S&P 500 was down 0.54% to 4,223.70. The Dow Jones Industrial Average declines 0.77% to 34,033.67. The NASDAQ Composite Index slightly decreased 0.24% to 14,039.68, and the small-cap Russell 2000 was down 0.23% to 2,314.69.
Markets have been retreating in recent days as a host of issues weighed on investors' minds. Rising prices, declining retail sales, subdued labor market, and developments abroad weighed down the indexes. Adding to their worries is the government's expected tax changes that may force some big companies to recalibrate their investment plans.
After a marathon two-day session, Fed officials on Wednesday indicated that the bank might tighten its monetary policy, including a rate hike and cut back on the covid-era bond purchase if the price pressure does not subside by the second half of 2023.
Although it has not set a timeline for course correction, its implementation may see the benchmark rate rising by 0.6%. The central bank's latest projection was a deviation from its earlier position in March when it had hinted at keeping the rates steady through that year.
Global Market Round Up || Why Did US Stocks Dip But FTSE 100 Up 0.17%?
Nine of 10 critical segments of the S&P 500 entered a negative zone after the bank's forecast. Consumer and financial stocks were among the few to record small gains in Wednesday's session. Utility and basic material stocks were the bottom movers.
Meanwhile, new industry data showed that there had been a deficit of 5.5 million housing units in the US. The findings compare with earlier observations that found the recent spike in housing prices were due to a shortfall in available homes for sale.
In the corporate world, General Motors Co (GM) announced on Wednesday to boost spending on electric and autonomous vehicles by 75% to US$35 billion from its March 2020 estimates. The stock was up 1.69% after the announcement.
Alphabet Inc.'s (GOOG) self-driving unit, Waymo, also announced that it raised US$2.5 billion in a funding round. The stock was down 0.27% at the market close. The overall performance of the automobile stocks has been good on Wednesday. Shares of Tesla, Inc. (TSLA) rose 1.30%, while Ford Motor Co (F) advanced 0.30%.
Shares of JPMorgan Chase & Co. (JPM) rose by 0.95%, and Bank of America Corp (BAC) advanced by 0.91%. Citigroup Inc. (C) declined 3.28%, and Visa Inc. (V) and Mastercard Incorporated (MA) shed 1.61% and 1.11%, respectively.
Technology stocks Intel Corp shed 1.20%, Oracle Corp declined 5.49%, while Apple Inc. (AAPL) and Shopify Inc. (SHOP) registered modest gains at 0.45% and 3.41%, respectively.
Coca-Cola Co (KO) stock jumped 1.14%.
Also Read: Crude oil rises 44% YTD, stoking up inflationary pressure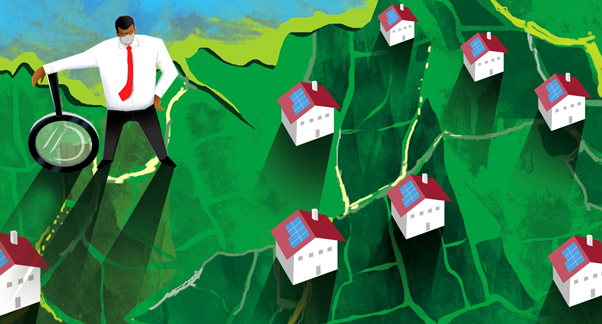 Copyright ©Kalkine Media 2021
Also Read: What will Bitcoin be worth in 2025?
Top Gainers
Top performers on S&P 500 included Enphase Energy Inc (4.90%), Occidental Petroleum Corp (4.59%), Centene Corp (3.74%), SVB Financial Group (3.06%). On NASDAQ, top performers were Gaucho Group Holdings Inc (95.11%), Orphazyme A/S (61.29%), Kindred Biosciences Inc (45.58%), Anavex Life Sciences Corp (21.45%). On Dow Jones, Merck & Co Inc (1.20%), JPMorgan Chase & Co (0.70%), Apple Inc (0.39%), Nike Inc (0.08%) were the leaders.
Top Losers
Top laggards on S&P 500 included Willis Towers Watson PLC (-7.22%), Oracle Corp (-5.59%), Take-Two Interactive Software Inc (-3.89%), Organon & Co (-3.49%). On NASDAQ, ReShape Lifesciences Inc (-31.15%), Inhibikase Therapeutics Inc (-27.14%), PureTech Health PLC (-15.67%),9F Inc (-15.21%). On Dow Jones, Dow Inc (-2.42%), Walmart Inc (-2.04%), 3M Co (-1.84%), Boeing Co (-1.73%) were the laggards.
Volume Movers
Top volume movers were Apple Inc (21.19M), Bank of America Corp (13.95M), Ford Motor Co (11.80M), General Electric Co (11.21M), Freeport-McMoRan Inc (10.72M), Citigroup Inc (9.89M), Wells Fargo & Co (9.74M), Microsoft Corp (9.03M), Orphazyme A/S (29.41M), Sundial Growers Inc (19.55M), Torchlight Energy Resources Inc (17.53M), Aprea Therapeutics Inc (17.50M), ContextLogic Inc (15.76M), Alfi Inc (11.10M).
Also Read: What are high paying dividend stocks in US?
Futures & Commodities
Gold futures were down 2.37% to US$1,812.45 per ounce. Silver decreased 2.30% to US$27.055 per ounce, while copper remained flat at US$4.2690.
Brent oil futures remained flat at US$73.88 per barrel and WTI crude was down 0.67% to US$71.64.
Bond Market
The 30-year Treasury bond yields were up 0.54% to 2.211, while the 10-year bond yields increased 5.44% to 1.581.
US Dollar Futures Index increased 0.96% to US$91.373.