All benchmark US indices closed higher on Thursday, June 10, after investors appeared to have ignored new labor data, which showed that consumer prices surged to a record 13-year high in May.
The S&P 500 rose 0.47% to 4,239.18. The Dow Jones gained 0.06% to 34,466.24. The NASDAQ Composite was up 0.78% to 14,020.33, and the small-cap Russell 2000 shed 0.68% to 2,311.41.
The US Consumer Price Index (CPI), a critical gauge of change in the prices of goods and services over time, jumped 5% in May, the highest increase since August 2008, the Labor Department said Thursday. It also noted that jobless benefit claims continue to decline as the economy recovers.
Global Market Round Up || US Stocks Advance; FTSE 100 Traded On A Mixed Note
Markets seemed to have embraced the positive news and ignored the inflation worries, apparent from the absence of any sign of stress or withdrawal from stocks in intraday trade.
Major segments of the S&P 500 saw positive gains in Thursday's session, which ticked up to a record high after real estate and communication stocks rallied. Conversely, the industrials were the bottom movers.
Meanwhile, a US House Committee on Thursday approved additional spending of US$547 billion in surface transportation projects for the next five years in a majority vote of 38 to 26. It is aimed at fixing the dilapidated roads and bridges and improving the rail network.
The technology stocks bounced back on Thursday after a lacklustre show over the past few days. The stock of cybersecurity company CrowdStrike Holdings, Inc. (CRWD) soared 6.65%, while technology giants Amazon.com Inc. (AMZN) and Microsoft Corp. (MSFT) gained 1.60% and 1.19%, respectively.
Also, the shares of automotive financing company Consumer Automotive Finance, Inc. (NWAU) jumped 37.5%. Electric vehicle maker, Tesla, Inc. (TSLA), gained 1.71%, and fintech company, Square Inc. (SQ), was trading 3.3% higher from the previous close.
Meme stocks pushed back after consecutive rallies in the previous sessions. The GameStop Corp declined 29.8%, while the AMC Entertainment Holdings Inc. plummeted 14.4%. Clover Health Investments Corp. (CLOV) and GEO Group, Inc. (GEO) fell 14.13 and 19.60%, respectively.
Healthcare, real estate, consumer cyclicals, and technology segments were the biggest gainers, while financials, basic materials, and industrials were the bottom movers.

Also Read: Five Hot Growth Stocks That May Fly High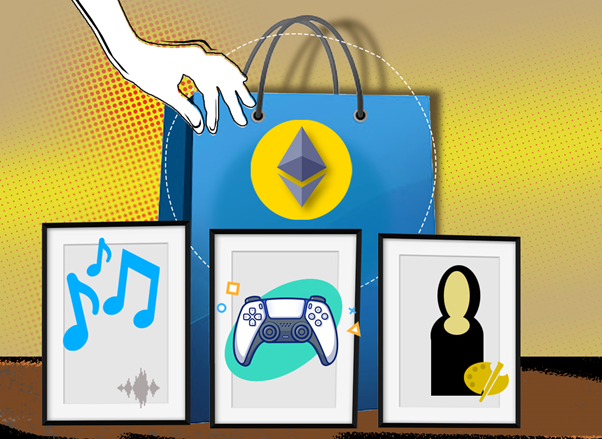 Copyright ©Kalkine Media 2021

Also Read: Bitcoin bulls receive reality check at massive Miami Conference
Top Gainers
Top performers on S&P 500 included Organon & Co (6.61%), ServiceNow Inc (5.25%), Enphase Energy Inc (4.77%), Align Technology Inc (4.55%). On NASDAQ, top performers were Orphazyme A/S (302.30%), Trxade Health Inc (63.48%), Sphere 3D Corp (60.50%), Galecto Inc (60.00%). On Dow Jones, Walgreens Boots Alliance Inc (3.52%), Merck & Co Inc (2.84%), Amgen Inc (2.14%), Cisco Systems Inc (1.87%) were the leaders.
Top Losers
Top laggards on S&P 500 included Nielsen Holdings PLC (-4.69%), SVB Financial Group (-4.67%), NVR Inc (-3.96%), Caterpillar Inc (-3.80%). On NASDAQ, Aethlon Medical Inc (-36.05%), Ocugen Inc (-28.14%), KLX Energy Services Holdings Inc (-24.20%), Jiuzi Holdings Inc (-20.17%). On Dow Jones, Caterpillar Inc (-3.80%), Goldman Sachs Group Inc (-2.31%), JPMorgan Chase & Co (-1.56%), Dow Inc (-1.23%) were the laggards.
Volume Movers
Top volume movers were Apple Inc (17.59M), Pfizer Inc (11.30M), Ford Motor Co (11.15M), Intel Corp (10.62M), AT&T Inc (9.91M), Bank of America Corp (9.46M), General Electric Co (8.80M), Exxon Mobil Corp (7.43M), Trxade Health Inc (24.40M), Clover Health Investments Corp (23.47M), Ocugen Inc (20.74M), Sphere 3D Corp (18.32M), Sundial Growers Inc (15.95M), ContextLogic Inc (15.71M), Naked Brand Group Ltd (11.26M).
Futures & Commodities
Gold futures were up 0.31% to US$1,901.30 per ounce. Silver increased 0.46% to US$28.130 per ounce, while copper was down 0.90% to US$4.4900.
Brent oil futures remains same at US$72.30 per barrel and WTI crude was up 0.20% to US$70.10.
Also Read: Sonic Auto, National Western & Core Lab: 3 Small-Caps In Limelight
Bond Market
The 30-year Treasury bond yields were down 1.77% to 2.130, while the 10-year bond yields decreased 3.50% to 1.437.
US Dollar Futures Index slightly decreased 0.09% to US$90.043.