US stocks closed flat on Monday, June 14, ahead of a crucial meeting of the Federal Reserve in which senior officials are expected to take stock of the current inflationary pressures.
The S&P 500 was up 0.18% to 4,255.15. The Dow Jones declined 0.25% to 34,393.75. The NASDAQ Composite rose 0.74% to 14,174.14, and the small-cap Russell 2000 was down 0.41% to 2,326.15.
Investors were waiting for the outcome of the Fed meeting, which may throw light into the central bank's next move on interest rates. Nine of the 11 major S&P 500 sectors drifted lower. Tech and communication stocks were the top movers, while financials and basic materials declined the most.
The tech-savvy NASDAQ rose for the sixth time in the last seven sessions, pulled up by gains of Tesla Inc. (TSLA), Apple Inc. (AAPL), and Amazon.com Inc. (AMZN). The investors were turning their attention on tech and other growth stocks of late despite inflation worries in some quarters.
Global Market Round Up || Why Did US Markets Close Flat, FTSE 100 Traded Above 7,100 Level?
Investors' interests in growth stocks coincided with the recovery in bond yields from last week. They apparently took a cue from the recent economic data, which showed that although the US economy has been recovering, it has not overheated yet, reducing their inflation fears.
The Federal Reserve is likely to cut back its monthly bond buys of US$120 billion and on low rate of interest, which it had initiated to ensure liquidity in the markets due to a slowdown in the economy. Officials are expected to discuss the plan in their two-day policy meet before a final decision.
Meanwhile, the meme stocks continue their rallies led by AMC Entertainment Holdings, Inc. (AMC) and Corsair Gaming, Inc (CRSR). The Corsair stock has seen significant growth of late after it started trending on social media sites.
Shares of AMC Entertainment (AMC) and Corsair Gaming CRSR) gained 17.95% and 12.64%, respectively. However, GameStop Corp. (GME) declined by 2.14% in Monday's session.
Apple Inc. (AAPL) and Facebook, Inc. (FB) increased by 2.11% and by 1.51%, respectively. Other tech stocks, such as Nvidia Corporation (NVDA) and Adobe Inc., gained 0.92% and 2.79%, respectively, while Salesforce.com Inc. (CRM) rose 2.59%. Shopify Inc. (SHOP) advanced 4.62%.
Crypto assets, including Bitcoin, got a fresh boost on Monday after Tesla Chief Executive Elon Musk reopened the possibility of accepting digital coins for car purchase in a new tweet message.
Cryptocurrency exchange Coinbase Global, Inc. (COIN) gained 6.30%, while Bitcoin (BTC) and Etherum (ETH) rose 5.57% and 4.38%, respectively.
Also Read: Also Read: Why did Novavax jump 10% in pre-market trading today?
Shares of electric truck maker Lordstown Motors Corp. declined by 19.41% after the company's CEO and CFO resigned. The company has recently warned that they may not have enough cash to continue their business over the next year. The stock of Tesla, Inc. rose 1.28% on Monday.
The S&P 500 segments technology, real estate, consumer cyclicals, utilities, healthcare advanced in Monday's session, while industrials, energy, financials, and basic materials pulled back.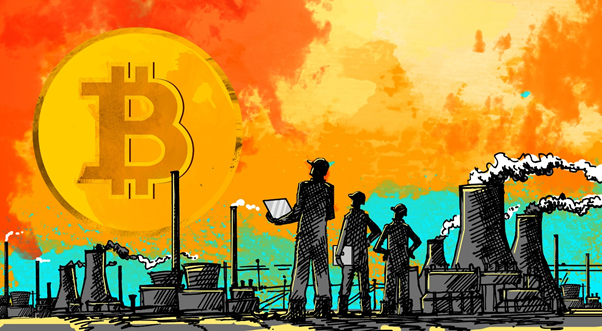 Copyright ©Kalkine Media 2021
Also Read: 10 retail stocks to explore as economy improves
Top Gainers
Top performers on S&P 500 included Resmed Inc (6.00%), Marketaxess Holdings Inc (3.14%), Adobe Inc (2.90%), Teradyne Inc (2.73%). On NASDAQ, top performers were Rapt Therapeutics Inc (115.51%), Enochian Biosciences Inc (53.97%), Lixiang Education Holding Co Ltd (51.33%), Mediaco Holding Inc (45.83%). On Dow Jones, Salesforce.Com Inc (2.48%), Apple Inc (2.46%), Microsoft Corp (0.78%), Intel Corp (0.59%) were the leaders.
Top Losers
Top laggards on S&P 500 included Baker Hughes Co (-4.52%), Mosaic Co (-4.22%), Carnival Corp (-3.94%), Corning Inc (-3.94%). On NASDAQ, Avenue Therapeutics Inc (-28.27%), Bioatla Inc (-19.76%), Recon Technology Ltd (-19.71%), Inhibikase Therapeutics Inc (-18.86%). On Dow Jones, JPMorgan Chase & Co (-1.70%), Walgreens Boots Alliance Inc (-1.59%), Dow Inc (-1.53%), Goldman Sachs Group Inc (-1.36%) were the laggards.
Volume Movers
Top volume movers were Apple Inc (27.54M), Ford Motor Co (14.33M), Huntington Bancshares Inc (10.05M), Bank of America Corp (8.92M), Intel Corp (7.97M), General Electric Co (7.26M), Microsoft Corp (7.02M), ContextLogic Inc (23.61M), Enochian Biosciences Inc (15.57M), Corsair Gaming Inc (10.92M), Clover Health Investments Corp (9.00M), Clean Energy Fuels Corp (8.52M).
Futures & Commodities
Gold futures were down 0.64% to US$1,867.65 per ounce. Silver decreased 0.55% to US$27.992 per ounce, while copper was down 0.29% to US$4.5243.
Brent oil futures remains same at US$73.12 per barrel and WTI crude was up 0.44% to US$71.22.
Bond Market
The 30-year Treasury bond yields were up 1.55% to 2.184, while the 10-year bond yields increased 2.41% to 1.497.
US Dollar Futures Index were slightly down 0.04% to US$90.487.
Also Read: Climate Investments Must Triple By 2030 To Save Nature: UN