The first thing that is needed to start a business is money or capital due to higher costs and inconsistent revenues initially. People can get money by putting in their own capital, raising capital by getting investors or by getting loans from banks. A normal individual with less capital and without good credit rating (needed to get loans from banks) has the option of getting money from IPOs.
Source: © Ileezhun | Megapixl.com
Initial Public Offering (IPO) is a method where a private company can raise capital by offering its shares to investors through the primary market. An IPO is usually launched to pump fresh equity money into a company, to make existing assets easier to trade as well as to raise funds for the future.
Here's a glance at the 10 biggest IPOs in the world as of January 2021.
Saudi Aramco
Saudi Aramco (TADAWUL:SAR) is a Saudi Arabian oil company, which had initially raised US$25.6 billion by selling 3 billion shares, a record level, in its IPO in December 2019. The Company sold an extra 450 million shares in January 2021 by exercising its green shoe option, which raised the IPO size to US$29.4 billion.
DO READ: What is an IPO? Why does a company go public?
Alibaba Group
Alibaba Group (NYSE:BABA) is a China-based online e-commerce company. It went public in 2014 and was the biggest IPO in history at that time. The Group had initially raised US$21.8 billion, later selling additional shares by exercising green shoe option and taking the value of the deal to US$25 billion.
Softbank Corporation
Softbank Corporation, a Japanese firm engaged in communications and internet-related business, raised US$23.5 billion through its IPO in December 2018. Softbank Group also operates world's biggest tech venture capital fund, Vision Fund.
ALSO READ: Which Investments Have the Best Return?
Agricultural Bank of China Ltd.
Agricultural Bank of China, one of the big 4 banks in China, finalised its IPO on August 13, 2010, by raising US$22.1 billion. The IPO had gone public on July 7, 2010, raising US$19.3 billion but a green shoe over allotment of shares increased the proceeds.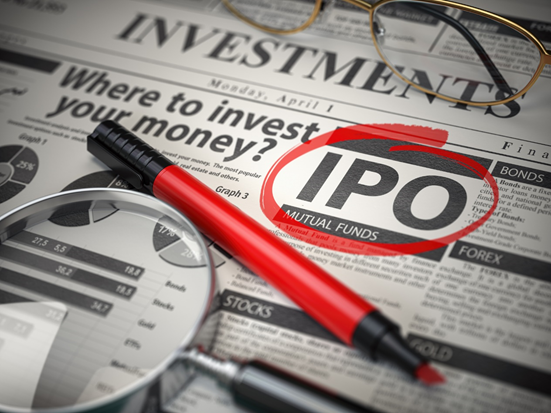 Image Source: © Maxxyustas | Megapixl.com
Industrial and Commercial Bank of China Limited
ICBC Bank, a Chinese commercial bank, raised US$19.07 billion on October 20, 2006. The bank used overallotment option to increase its IPO raising to US$21.9 billion. It was the first instantaneous dual listing on the Hong Kong and the Shanghai stock exchanges.
General Motors Company
General Motors (NYSE:GM) is an American auto manufacturer, which makes and sells cars and trucks all over the world. The Group raised US$20.1 billion in an IPO of common and preferred shares on November 17, 2010. Later, the Group's underwriters exercised overallotment option, taking the IPO raising to US$23.1 billion.
NTT Docomo Inc.
NTT Docomo, a Japanese mobile phone operator, launched its biggest IPO and went public in Japan raising of US$17.95 billion on October 22, 1998. The firm was underwritten by leading global investment bank, Goldman Sachs Asia and was earlier NYSE listed.
DO READ: How Do I Find Out About an IPO?
Visa Inc.
Visa Inc. (NYSE:V), a US-based financial services company with a large debit and credit card network base, raised US$17.9 billion on March 19, 2008.
AIA Group Limited
AIA Group (OTC:AIAGF), an American multinational insurance and securities group, raised US$17.9 billion in an IPO raising on October 21, 2010. The Group later raised more than US$20 billion from selling more than two-third of the firm.
ALSO READ: Is it good to invest in an IPO?
Enel
Enel (OTC: ENLAY), one of the biggest Italian utility firms, raised US$16.58 billion when it went public on November 1, 1999. Enel is an electricity and gas manufacturer and distributor and is a pioneer in green energy.