Summary

Australian Young Rich List is one of the most anticipated wealth rankings in Australia, as it ranks people aged 40 and younger and their business empires.
Due to the coronavirus pandemic, 80 per cent of the Young Rich list's total wealth belongs to tech entrepreneurs.
The wealthiest Australian in the list holds a fortune of A$17.77 billion, while the least wealthy Australian has A$28 million in her account.
Australian Financial Review (AFR), the Aussie newspaper picks the wealthiest people in the continent and ranks them annually.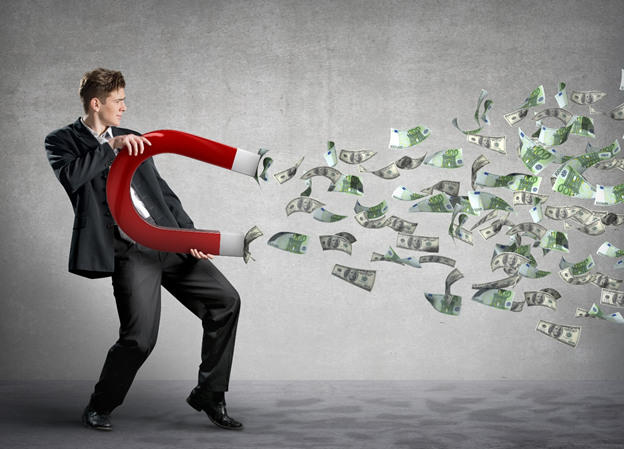 Image Source: Shutterstock
However, the Young Rich list could be the one where Australian entrepreneurs, aged 40 and younger, face the toughest competition to see their names on the list. The ranking system puts promising young businessmen in the spotlight, possibly attracting more investors who could boost their already vast fortunes.
In this year's Young Rich record, the bottom-placed Australian has A$28 million in her coffers, while the richest has A$17.7 billion in his account. Businessmen/businesswomen from the tech sector have the most number of spots in the Young Rich list. It's primarily because the COVID-19 pandemic caused a surge in e-commerce and online shopping.
Here, we take you through the list of Top 10 young wealthy Australians in 2020, and also how they made their wealth.
ALSO READ: India's Ambanis top the list of the richest families in Asia
Rank 1 – Scott Farquhar

Scott Farquhar is Australia's most prosperous young entrepreneur with a whooping A$17.77-billion fortune.
Mr Farquhar is the co-founder and co-Chief Officer of Atlassian, a software business firm which develops apps for work teams. Atlassian's mission is to ease the process of organising and sharing the work progress in the business environment.
Almost 200,000 big corporations use Atlassian's inventions to improve their business sites, such as ANZ Bank, Spotify, Visa, Mercy Ships, Airbnb, eBay, and many other significant clients.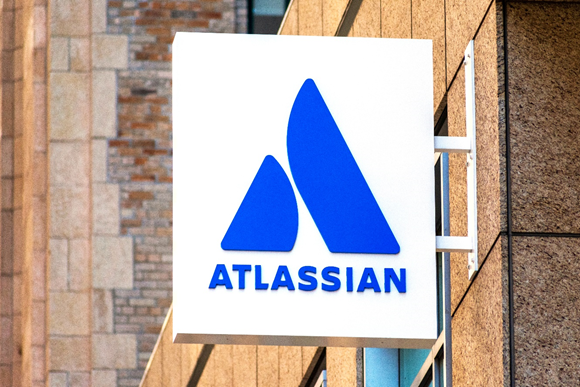 Image Source: Shutterstock
Together with his tech company, Mr Farquhar assisted organising Pledge 1%, the movement focused on corporate philanthropy, where shareholders could leverage a fraction of their wealth to not-for-profit businesses.
Atlassian was one of the first enterprises to join Pledge 1%, a philanthropy movement which has now been joined by more than 10,000 other businesses with the same goal.
Mr Farquhar has won several awards, such as AFR's Australian Business Person of the Year and one of the Forbes' Global Name Changer persons. He was also named the Australian Entrepreneur of the Year by Ernst & Young in 2006.
His other successful projects include Skip Capital, a private venture fund, which centres around data and health companies.
Mr Farquhar has a Bachelor of Science degree from the University of New South Wales.
DO READ: Revealed: Australia's richest & self-made young millionaires under 40
Rank 2 and 3– Melanie Perkins and Cliff Obrecht
When Ms Perkins and Mr Obrecht were 19, they could not even imagine that after dropping out of the university, they would become one of the richest couples in Australia.
Their shared net worth of A$3.43 billion has come through Canva, a graphic design software, which is easy and free to use.
Even though the couple is now breathtakingly wealthy, its path to success was not smooth. Instead, it took the pair several years to manage investors, who could finance their dream project of Canva.
Ms Perkins and Mr Obrecht launched their first business -- Fusion Books -- when they were students at the University of Western Australia. It was a project which helped design fancy yearbooks, allowing many options for its users.
The couple did not have enough capital to rent the office for Fusion Books, so Ms Perkins's mother lent them a carpeted floor in her home. Yearbooks made a considerable success, so the team decided to drop out of university and fully committed to the business. Currently, Fusion Books is a No. 1 yearbook software in Australia, with expansions in New Zealand and France.
However, it was not until the riches from Canva that Ms Perkins and Mr Obrecht became significantly rich. Over three years, hundreds of investors refused to fund Canva, so the duo completely reshaped its business pitch.
They founded the company in 2012 with Bill Tai as the most significant investor. The company now has almost 2,000 employees.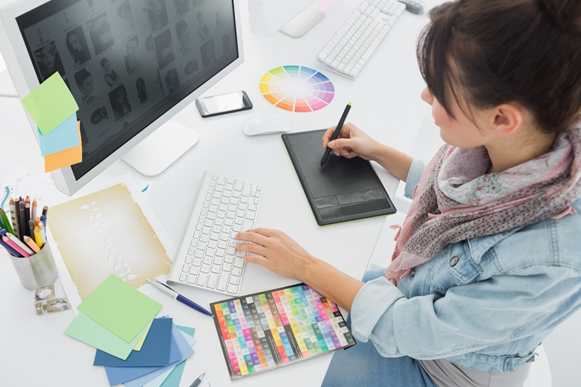 Image Source: Shutterstock
RELATED: A university-dropout billionaire: Who is Melanie Perkins?
Rank 4 – Nicholas Molnar
The co-founder and co-CEO of Afterpay, Nicholas Molnar makes an outstanding debut for being the youngest billionaire on the list.
This 30-year-old showed promising entrepreneur skills in his teenage days when he persuaded his father to travel to the US and convince a jewellery retailer to allow Mr Molnar to resell the brand in Australia.
Coming from a jewellery family, Mr Molnar had a clear vision on how to improve the American brand. His dream came true, and Iceonline.com.au became the brand with the most significant sales on eBay. The business is still up and running, selling some of the most popular jewellery and watch brands.
However, the most significant thing about the jewellery website was when Mr Molnar thought of several possibilities for payment options. He felt that payment instalments would be handy for large one-off payments, and that was the moment when the Afterpay idea was born.
Together with his neighbour Anthony Eisen, Mr Molnar launched Afterpay in 2014. The BNPL firm changed the world of fintech, attracting a lot of competitors to create their apps.
However, Afterpay is a widely used BNPL app in Australia with almost 900,000 regular customers.
Image Source: Shutterstock
RELATED: Meet Nicholas Molnar, the man behind the Afterpay phenomenon
Rank 5 – Cameron Adams

Mr Adams is Ms Perkins and Mr Obrecht's close colleague, as he is a co-founder and Chief Product Officer at Canva. Those high positions helped Mr Adams earn A$1.12 billion.
Mr Adams is Canva's design and product head for future ideas. He brings continuous innovation to the business.
The Canva CPO graduated from the University of Melbourne in 2001, where he pursued a Bachelor of Law/Bachelor of Science degree. After leaving university, Mr Adams founded a design agency whose well-known clients were Atlassian, TEDx, Sydney Festival, and NEC.
In 2007, he received a job offer from Google, where Mr Adams found and opportunity to work with Google Maps co-founders Lars and Jens Rasmussen. Mr Adams oversaw the design department for Google Wave.
In 2011, Mr Adams helped fund a promising email start-up company. Soon afterwards, he collaborated with Melanie Perkins and Cliff Obrecht, an association which is lasting till date. The trio created a multibillion-dollar business Canva.
Apart from being a successful entrepr, Mr Adams has published five books and numerous scientific articles regarding web design.
MUST WATCH: Kalkine Minute AUS 10th Feb, LiveTiles Limited has partnered with Canva empowering people to create
Rank 6 – Laurence Escalante
Another tech expert Laurence Escalante has emerged a lot richer from the pandemic, as his business Virtual Gaming Worlds (VGW) attracted many who were confined to their homes post COVID-19-related restrictions.
Perth-born 38-year-old started VGW in 2010, but his fortunes rose during the pandemic, when he earned a whopping A$800 million. Overall, the gaming company's value was estimated at A$1.44 billion. VGW is considered one of the most promising startups in the continent.
Mr Escalante is the Founder, Executive, Chairman, and CEO of VGW, owning around 60 per cent of the business.
The idea for VGW germinated when Mr Escalante was playing World of Warcraft, dreaming of winning money prizes on a multiplayer mode. When he decided to pursue the concept, Mr Escalante was doing some other full-time job while raising his family.
Image Source: Shutterstock
Rank 7 – Peter Greensill

A watermelon farmer Peter Greensill secured the seventh spot on the AFR's list due to the innovative ideas related to his brother's UK-based business firm, Greensill Capital.
Greensill Capital provides financial aid for small and middle-sized businesses. Mr Greensill thought of buying the equity portion of his brother's business in exchange for a stake at the watermelon farm.
The trade turned out to be worth billions of dollars, as Greensill companies are worth significant amounts of money.
Mr Greensill got 17 per cent equity stake at Greensill Capital. Together with his brothers Lex and Andrew, the Greensills combined wealth in 2018 was calculated at A$1.13.
Apart from having a stake at a major technology company, Mr Greensill earns half of his wealth from a farming business. Greensill Farming Group produces watermelons, sweet potatoes, and sugarcane. Australia's five per cent of watermelons come from the Greensill family.
Image Source: Shutterstock
RELATED: Making millions through watermelon farming: The incredible journey of Peter Greensill
Rank 8 – Ori Allon
The Israeli-Australian businessman Ori Allon made his fortune after founding Compass, a real estate platform with a contemporary touch.
Mr Allon is a needle in a haystack when it comes to real estate. At a time when the entire industry was suffering from a lack of innovation in its technology, Compass delved into a new dimension with the real estate marketplace.
By employing experts from numerous fields (design, engineering, strategy, and others), Compass may be setting novel norms in real estate.
Before creating Compass, Mr Allon used to work as the Director of Engineering for Twitter, New York City. He joined Twitter after selling his first business Julpan to the social media giant in 2011.
Mr Allon wrote one of his scientific articles under the name Orion. The thesis was so successful that Google bought it and implemented the algorithm in its search engine.
The real estate innovator holds a PhD degree from the UNSW, Sydney.
Image Source: Shutterstock
DO READ: US online real estate player Compass plans to go public
Rank 9 – Mitchell Harper
Mitchell Harper is a co-founder of BigCommerce, a tech company which provides online software for creating e-commerce websites.
With his company, Mr Harper hopes to help smaller businesses to achieve great things through an Open Saas software.
BigCommerce has international offices in Sydney, Austin, San Francisco, London, and Kyiv. With more than 600 employees and more than 5,000 partners, BigCommerce is striving for achieving its full potential.
Image Source: Shutterstock
DO WATCH: What is BigCommerce and why is it trending?
Rank 10 – Ruslan Kogan

Ruslan Kogan is the founder and CEO of Kogan.com, one of the most famous online retail stores in Australia.
However, Mr Kogan did not have a comfortable life. His family immigrated to Australia in 1989, changing several jobs to make ends meet. The Kogan family used to live in Housing Commission in Melbourne because it could not afford anything else.
That was the time when Mr Kogan developed a high interest in technology. At the age of nine, he created a fully functional computer from spare parts he bought at the local store. When he turned 10, Mr Kogan launched his first business of reselling lost golf balls.
While in high school, Mr Kogan moved on from reselling golf balls to launching other businesses, including car wash, phone repair business, and web design organisation.
Mr Kogan completed his high school as the top student of the whole state in Information Processing and Management. He then attended Monash University, where he studied while working full time.
At the age of 23, Mr Kogan fulfilled his dream of delivering big brands at an affordable price to Australians with the launch of Kogan. In 2006, Mr Kogan was operating from his garage, creating a new brand of TVs. Novel products became the signature invention for Kogan.com.
From a company which only sold goods, Kogan.com evolved into Kogan Travel, Kogan Internet, Kogan Money, Kogan Mobile, and Kogan Insurance. With these initiatives, services which were once non-affordable to many Australians, are now available to them.
Mr Kogan continues to deliver motivational speeches at several schools, universities, online publications, and others.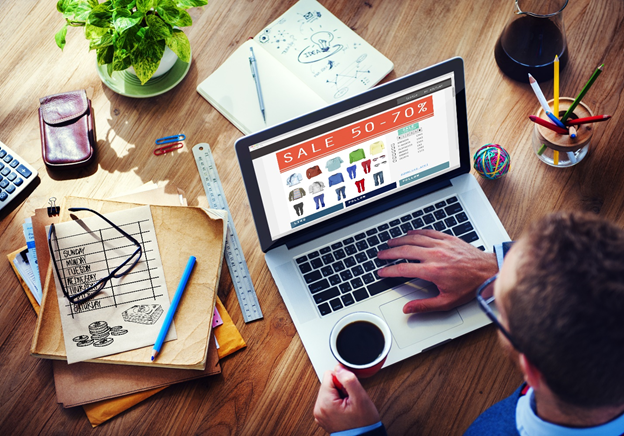 Image Source: Shutterstock
INTERESTING READ: Kogan (ASX:KGN) to cough up $350K fine for misleading customers