Source: Jag_cz, Shutterstock
Recently, a two-way quarantine-free bubble was announced by the New Zealand Prime Minister, Jacinda Ardern, which shall commence from 19 April 2021. This news was welcomed by Australia.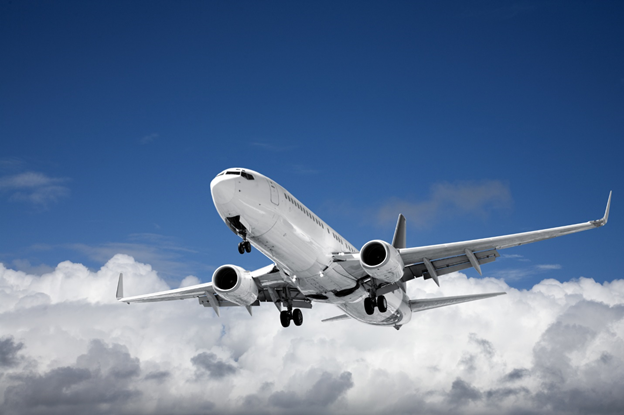 Source: © Travelling-light | Megapixl.com
Travellers across both the countries are elated by the news as they can now visit their families and friends, which otherwise was on halt due to a prolonged period of lockdowns and restrictions.
Fly After Taking Due Precautions
However, Ardern warned the potential flyers to be cautious and maintain the Covid protocols. She stated that a mask must be worn during the flights and the Covid Tracer App needs to be downloaded by all the travellers while entering New Zealand.
Also, flyers would be subjected to random temperature checks at the airport.
Revival Of The Tourism Sector
Moreover, the opening of the Trans-Tasman bubble will see an economic boost in both the countries. It is a worldwide fact that the tourism sector was the worst hit by the pandemic. But, with the announcement of the flight routes, this sector is again brimming with joy as it will see a surge of travellers across both the sides of the Tasman.
As per reports, the NZ economy is likely to experience an influx of around NZ$1 billion after the opening of its borders.
Introduction Of The Operation Of Flight Routes By A No. Of Carriers
Since the announcement of the opening of the travel routes across both the countries of Australasia, Air New Zealand Limited (NZX:AIR, ASX:AIZ) will operate around 82 flights in the initial week of the quarantine-free travel.
Qantas Airways Limited (ASX:QAN) and Jetstar will pilot up to 122 return flights per week in the Tasman region.
It is pointed out that the various airlines are introducing cheap offers and other schemes to attract the potential flyers.
Also Read: Jetstar officially enters airlines price tussle, offers flight to Tasmania for $41
However, Virgin Australia Holdings Limited (ASX:VAH) has still not planned to fly across the region.
Also, a direct non-stop flight route has also been announced between Auckland and Hobart, which would likely see a gush of about 540,000 Tasmanian tourists. Air NZ's flight 'A320neo' will be operational carrying flyers two days a week, every Thursday and Sunday.
Flight Capacity To Be Enhanced
All the flight carriers, like Air New Zealand, Qantas, and Jetstar are selling tens of thousands of bookings since the announcement of the quarantine-free travel.
However, to assess the demand pattern, Qantas and its subsidiary Jetstar are reducing their flight capacity for a brief period of 2 weeks. But from late May onwards, the airline will add more flights to its kitty considering the increased demand during the ski season.
Moreover, these airlines are preparing their lounges, waiting areas, and airports, with an aim to attract and felicitate travellers who would soon fill the airports.