Summary

NZ has suspended the travel bubble with Australia for a minimum of 8 weeks.
The step has been taken due to increased delta variant outbreaks in Australia.
Aviation businesses impacted by the move must get wage support, as per an airline group.
PM Jacinda Ardern and COVID-19 Response Minister Chris Hipkins announced a suspension of quarantine free travel from Australia to New Zealand amid growing delta variant COVID-19 outbreaks in Australia.
The travel bubble had been already halted for travelers to and from New South Wales (NSW), Victoria and South Australia.
Under the new rules, Australians will not be permitted to go to New Zealand on quarantine-free flights. Further, New Zealanders coming home will be subjected to quarantine and self-isolation procedures.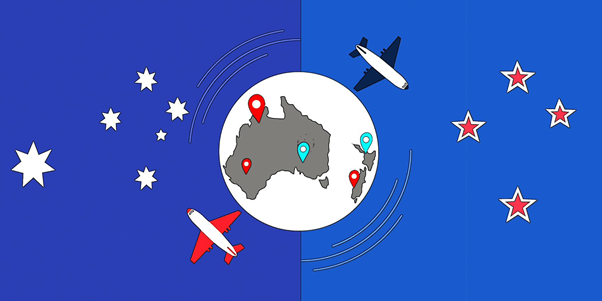 Image Source: Copyright © 2021 Kalkine Media
NZ government declared that in the coming week, there will be managed return flights for Kiwis returning from Australia, that included all its states as well as territories, that would need evidence of a negative pre-departure test. In addition, passengers coming from Sydney will be subjected to a two-week quarantine period overseen by the government.
The suspension will apply from 11:59 pm on Thursday and will be in place for at least the next 8 weeks.
Affected airlines must get wage support
As per an airline group, aviation firms harmed by the termination of quarantine-free trans-Tasman flights should be allowed to claim wage support.
According to the Board of Airline Representatives Director Tighe-Umbers, the 8-week halt comes as many airline employees have been hired back. As a result, the move can put many people on reduced hours and pay. He stated that government should provide some wage assistance to those parts of the sector that will be most affected until the bubble is restored.
ALSO READ: Why did NZ cease its travel bubble with NSW?
Since the COVID-19 outburst, the government has handed out over $13 billion in wage subsidies.
Different airlines had different takes on the suspension of the bubble.
Air New Zealand Limited (NZX:AIR; NZX:AIZ) stated that the halt is likely to have a short-term operational and financial effect on its company till the bubble reopens.
ALSO READ: What is being expected from Air NZ's FY22 earnings amid the on-and-off 'travel bubble'?
Thousands of clients have booked flights to Australia in the next eight weeks, revealed Flight Centre NZ managing director David Coombes. Many clients with flexible booking choices contacted its personnel to switch tickets to a Cook Islands vacation or a local trip as an alternative.
Auckland International Airport (NZX:AIA), stated that any action that protects the community against the spread of Covid-19 would be welcomed. However, the revival of foreign travel will depend on high vaccination rates in both New Zealand and elsewhere.
Must See: Is NZ Tourism Industry Ready For The Influx Of Tourists Post The Commencement Of TransTasman Bubble?