Summary

Moderna's COVID-19 vaccine was 100 percent effective in 12-17 age groups during a clinical trial.
The Massachusetts-based company to seek emergency use authorization from the U.S. FDA and regulators globally in June.
Pfizer-BioNTech's COVID-19 vaccine also showed 100 percent efficacy among 12 to 15 years children.
Moderna, Inc. (NASDAQ: MRNA) said on May 25 that a clinical study of its COVID-19 vaccine mRNA-1273 showed 100 percent effectiveness in the 12 to 17 years age group.
Moderna CEO Stéphane Bancel said the company would submit the study data to the U.S. Food and Drug Administration and other regulators globally in early June and seek authorization.
The Buzzing Trends || Moderna To Seek Fda, Global Approval For New Children Covid Drug
The Massachusetts-based biotechnology company's stock rose around 2 percent to US$167.34 when the market opened for trading on Tuesday.
The Centre for Disease Control and Prevention (CDC), coordinating the covid response, said only a few kids compared to adults get infected with SARS-CoV-2, but they can still become sick and spread the virus. Vaccinating children is considered crucial for herd immunity.
Moderna's two-dose vaccine is already authorized for adults aged 18 years or older.
Read More: Experts believe vaccinating children is key to achieving herd immunity
Phase 2/3 Study
More than 3,700 participants between 12 and less than 18 years of age in the U.S. enrolled in the clinical trial.
Moderna said the mRNA-1273 met its primary immunogenicity endpoint and the safety and tolerability profile was consistent with the Phase 3 study in adults.
No cases of COVID-19 were found in participants who were administered with two shots, while four children who received the placebo were found positive.
The vaccine showed 93 percent efficacy in participants with mild cases of COVID-19 in the 14 days after the first dose.
Moderna said it did not find any significant safety concerns. Common side effects observed include headache and fatigue. The company noted that it will monitor all participants in the trial for the next 12 months.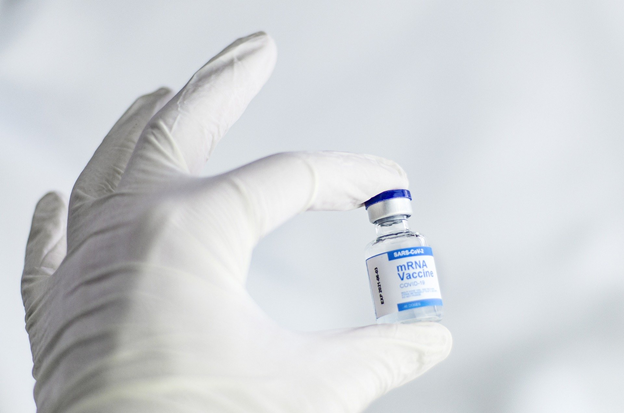 Source: Pixabay

Read More: Bharat Biotech to commence Phase 2/3 trial of its COVID-19 vaccine on children

Second In Line For Adolescents After Pfizer-BioNTech
Earlier in May, the FDA gave Emergency Use Authorization for Pfizer - BioNTech's covid vaccine for 12 to 15 years old in the U.S. The vaccine, jointly developed by Pfizer and Germany's BioNTech, showed 100 percent effectiveness.

Read More: US gets first COVID-19 vaccine for adolescents as Pfizer-BioNTech's shot wins emergency approval