Summary

The use of Electric Vehicles is constantly on the rise as they run on electric engines rather than on toxic fuels.
New Zealand will soon witness Lexus EV- UX 300e hitting its roads.
The NZ Government is working towards increasing the sales of these EVs by planning to propose feebates.
Electric Vehicles (EVs) are in limelight nowadays. A part of it can be attributed to an increased awareness among the countries, as well as the people regarding climate change, greenhouse gases, and carbon emissions. Automobile manufacturers are increasingly coming up with new and innovative EVs equipped with the latest technology.
Source: Copyright © 2021 Kalkine Media Pty Ltd
Eco-Friendly Electric Vehicles
Electric vehicles are environment friendly, as they operate on electric engines rather than fuels. Thus, by not emitting toxic gases in the environment, these EVs are cleaner and greener for society and humanity at large.
Must Read: Are Upcoming EV fleets An Answer To Rising Carbon Emissions?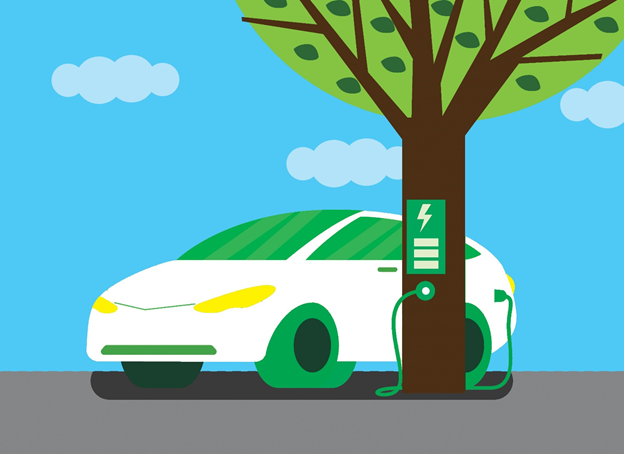 Source: Copyright © 2021 Kalkine Media Pty Ltd
Some of the most popular EVs around the world for 2021 are Nissan Leaf, Tesla Model S, Chevrolet Bolt EV, BMW i3, Mitsubishi i-MiEV, Ford Focus Electric and many more.
Also Read: How electrified is the new Mercedes-Benz C-Class model?
Lexus To Be Launched In New Zealand By 2021
In a new milestone for all the automobile lovers in the Kiwi land, Lexus New Zealand has announced that its first battery-driven electric vehicle, i.e. UX 300e, will hit the NZ roads before the end of the current year.
As the latest addition to the fleet, UX300e boasts of being the smallest as well as a luxurious battery-electric Lexus SUV. It weighs around 1900 kg and rides 20 mm lower to the ground, unlike its other UX models. Also, to augment aerodynamics, this EV comes with unique alloy wheels and a flat underbody.
The car is equipped with a 54.4kWh battery pack and its performance includes a 0-100 kmh time of 7.5 seconds.
UX300e ensures excellent handling stability and is equipped with Active Sound Control, which facilities the natural ambient sounds.
Andrew Davis, GM of Lexus NZ, stated that once it hits the road, UX 300e would help the NZ government in contributing towards its climate change objective of decarbonisation of the vehicles running across the country.
NZ Government's Initiatives To Increase EV Sales
However, with the growing popularity of Electric Vehicles, its price is still on the higher side and therefore, a distant dream for many.
Must Read: EVs are environment friendly, but too unfriendly on Kiwis' pockets
Hence, to increase its affordability among the NZ people, the Climate Change Commission has proposed a subsidy or a feebate to augment its sales.
Michael Wood, Minister of Transport, expressed that the Government was working towards removing the obstacles for switching over to EVs and was planning to roll out incentive schemes. However, Wood has not revealed the types of incentives being planned.
The Government might provide a straight subsidy wherein the NZ taxpayers bear a part of the bill of EV. It is also considering extending the benefit of exemption of paying the yearly road usage charges by the EV owners, which is currently NZ$600 a year.
Nonetheless, prospective EV buyers are awaiting an official announcement regarding feebates before putting their hands on their future proud possession.