Highlights

The deadly COVID-19 virus has affected around 221 countries and territories across the globe.
The Governments across the world have been trying numerous ways to sustain this virus as it is spreading at a faster rate with new highly transmissible variants.
According to many experts, COVID-19 vaccination has been accepted as a safer way to help built protection against the virus.
With 221 countries and territories affected till now, the COVID-19 cases, as on date stand in excess of 218 million – sending the world economy into a wild goose chase.
Even though the World Health Organization (WHO) has approved a list of vaccines, there is no sign of relief for couple of years from now. As per WHO's latest update, the current data is insufficient to determine decline in vaccine effectiveness against any form of clinical illness from SARS-Cov-2 infection lasting after 6 months of vaccination.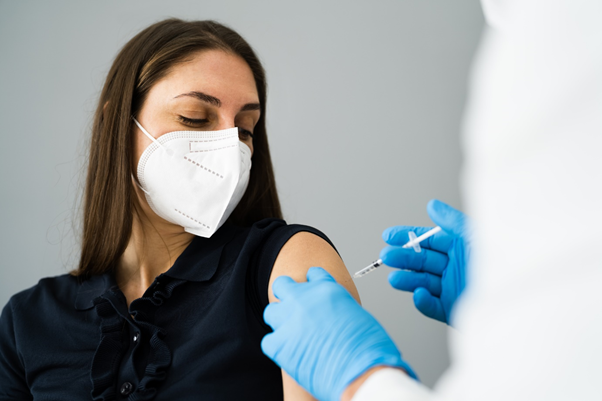 Covid-19 vaccine injection by Doctor Source: © Jirsak | Megapixl.com
RELATED READ - COVID-19's ugly milestone: Australia, NSW breach 1,000-daily infections mark
As countries like India, that were crippled by the second wave, anticipate third wave, it becomes more critical to understand how many vaccine doses are needed to protect us from COVID-19. WHO has reported a trend of rising weekly cases over the last weeks in August.
The world is still recording over 3 to 4 million fresh weekly infection, with continuous shift in the epicentre of the pandemic. The worst part is that the virus is mutating and every other strain is more contagious than the previous one.
How many jabs of vaccine will protect you from COVID 19?
Grounds for booster doses
WHO has advised several reasons to get vaccine booster doses that including:
Protection against infection, in certain severe disease, over time.
Reduced protection against variants of concern or VOC
Or in case of inadequate protection from recently recommended primary series of risk groups. It is especially needed in the case of lack of evidence from the Phase 3 clinical trials.
However, this rationale of booster doses may vary on several grounds like vaccine product, risk group and the vaccine coverage rate.
What all factors we need to consider?
While we get excited for being vaccinated, it is very important to know that neither an immune correlate for duration of protection nor an immune correlate of protection has been established till the date.
Since vaccination is indicative of increasing vaccine effectiveness, it becomes unclear to conclude, if the antibodies will be effective against the VOCs.
As mentioned earlier, some vaccines are effective for at least six months from getting the jab however waning of neutralised antibodies has been reported.
Representative image: Source: © Jirsak | Megapixl.com
Vaccine effectiveness
With lack of numeric data, it is unclear to conclude the effectiveness of COVID-19 vaccine. However, some decline in vaccine effectiveness has been reported for some VOCs as per various data sources.
The data from Israel shows around 40% breakthrough infections coming from immunocompromised individuals. Although breakthrough infections are still expected, the vast majority is seen in unvaccinated people.
How many jabs do we need?
As the effectiveness differs from various vaccines and the immune system, it is advisable to receive a complete schedule of the vaccine to shield ourselves from the adverse impact of this virus.
With the spread of new Delta Variant, it has become more important to receive full two dose course of a vaccine. As per the experts, both Pfizer and AstraZeneca require two doses for best immunity. It is also advisable to receive the same type of COVID-19 vaccine as the evidence from the clinical trials shows that it is effective.