Highlights

The crypto ban by the Beijing government announced Friday sent shockwaves to the cryptocurrency market, with prices of cryptos tumbling.
However, as the market confidence revived, major cryptos like Bitcoin and Ethereum bounced back on Monday.
Also, cryptocurrency investors have turned to decentralised exchanges to continue trading as Binance and Houbi have stopped taking Chinese users.
Following the ban on all forms of crypto trading in China, which was announced on Friday, the cryptocurrency market witnessed a sharp dip on Friday, as well as on Saturday and then experienced a rise on Monday.
Related Read: Binance, Houbi cease operations in China after crypto ban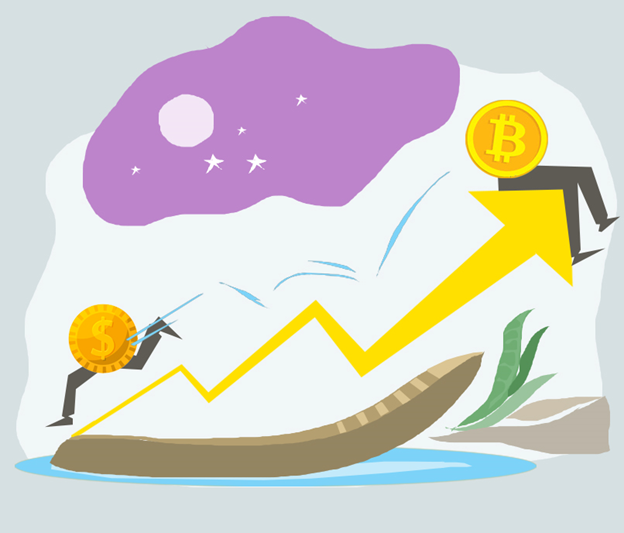 Source: Copyright © 2021 Kalkine Media
Millions wiped off from the crypto market, causing initial panic
As per reports on 25 September, i.e., on Saturday, around US$418 million were erased from the market while 80,563 traders liquidated nearly US$326 million, thereby bringing initial anxiety, which later died down, thus paving the way for recovery and market stability.
Do Read: What the Chinese cryptocurrency ban means for crypto investors
Bitcoin and Ethereum bounced back on Monday
As confidence in the market returned Monday, the global crypto market stood at US$1.96 trillion, up by 5.08%. Moreover, the overall crypto market volume grew by 20.52% and clocked US$113.85 billion on Monday.
How are Bitcoin, Ethereum moving amid the Chinese crackdown?
The cryptocurrency crackdown by the Chinese authorities caused a widespread decline in the digital currency market. The world's major two cryptos, Bitcoin and Ethereum were in doldrums on much of Saturday.
Both bounced back on Monday with Bitcoin hiking by 2.93% and Ethereum witnessing a spike of 9.39%.
However, on 28 September, at the time of writing, Bitcoin was trading down by 3.10% and Ethereum was trading down by 5.01%.
Also Read: Why is China's Hebei province planning to suppress crypto mining?
This recuperation was the result of the return of confidence among crypto investors and analysts opine that the current week would turn out to be positive for crypto investors.
Other digital currencies too witnessed a stimulation
Bitcoin and Ethereum were not the only two cryptos experiencing a bounce back. Other digital currencies like Polkadot, Uniswap, Ripple, and Litecoin too revived with respect to exchange values.
But cryptos like Cardano, Dogecoin, and Tether, experienced fluctuations and opened the week with a slight dip in their prices.
Interesting Read: What powered Bitcoin, Ether and other cryptos to shoot up despite China ban
Amid Chinese crypto crackdown, DeFi Exchanges dYdX, Uniswap witness a roar
As the world's most popular crypto exchanges, Binance and Houbi announced cutting their ties with Mainland China users, the decentralised exchanges, namely, dYdX and Uniswap, are reaping benefits.
Market participants seemed to have galloped to these crypto trading platforms since they allow consent-less trading of digital currencies without the need of any intermediary.
As per reports Monday, the total trading volume on dYdX outshined that of Coinbase, the biggest centralised exchange of the US. dYdX had handled US$6.5 billion in trading volume in the past 24 hours, while the exchange activities on Uniswap rose to nearly US$1.2 billion.
Bottom Line
Though terming crypto trading as an illegal financial activity by Chinese authorities, the cryptocurrency market has revived back after experiencing initial gloom.