Highlights

Warren Buffett is one of the biggest institutional holders of Apple shares, holding about 887.14 million shares.
He also holds significant stakes in Bank of America and American Express.
One of the key drivers for his successful career is his patience to hold stocks for several decades.
Warren Buffett, 91, is arguably the most successful investor of the 20th century and that's the reason why Wall Street keeps a close eye on his portfolio. He is one of those few investors whose entry or exit from a stock holding creates a buzz on streets.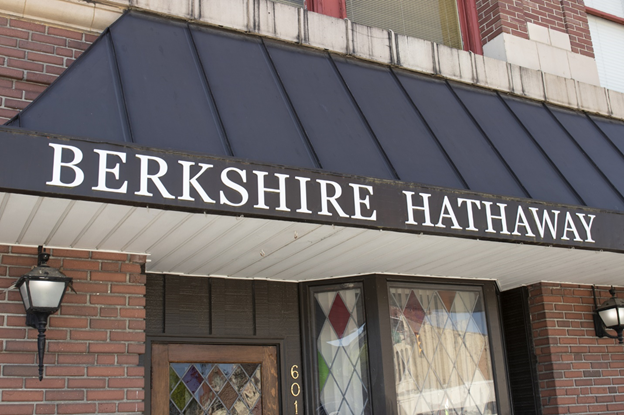 Image Source: © Jetcityimage | Megapixl.com
Many investors, especially the new ones, idolise this legendary investor and try to follow in his footsteps, by keeping a close watch on Berkshire Hathaway's positions. If you are one of those keen investors, then here's a list of the top five holdings of Berkshire Hathaway's current stock holdings.
Related article: Is Warren Buffett a value or a growth investor?
Five stock Warren Buffett is still Pursuing
Apple Inc (NASDAQ:AAPL)
Warren Buffett is one of the biggest institutional holders of Apple shares. Apple is a US$2.52-trillion California-based tech giant, having a strong presence across the globe. According to the latest filings, his total value of Apple shares stands at about an eye-opening US$121.5 billion, holding approximately 887.14 million shares as of 30 June 2021.
To put Buffett's love for Apple in perspective, about 40.46% of Berkshire's portfolio is held in Apple shares.
Bank of America Corporation (NYSE:BAC)
The second-largest holding in Berkshire Hathaway's portfolio is Bank of America Corporation shares. The conglomerate holds about 1.01 billion shares as per the latest 13F filing on 30 June 2021. This is roughly 12% shares of the total outstanding shares of the bank.
The combined value of these shares stands at around US$41.64 billion and accounts for 13.87% of Berkshire's portfolio. In terms of the number of shares held, the bank ranks number one.
American Express Company (NYSE:AXP)
American Express is one of the largest financial services corporations in the US and is also a part of the prestigious Dow Jones Industrial Average. It is the third-largest holding in his portfolio with an allocation of about 8.34%. The total number of shares held with him as of 30 June 2021 was 151.6 million.
As per the current market price of US$166.4, the total value of these shares comes roughly at US$25.05 billion.
The Coca-Cola Company (NYSE:KO)
World-famous beverage brand Coca-Cola is also one of Buffett's favourites. Apart from the business standpoint, he is also fond of Coca-Cola drinks. Berkshire holds about 400 million shares, accounting for 7.21% of his portfolio or 9.27% of the total outstanding shares of Coca-Cola.
The current value of these shares as per the latest market price of US$56.69 is around US$21.64 billion. Coca-Cola is also one of Buffett's favourite dividend-paying companies, and has been in his portfolio since 1988.
The Kraft Heinz Company (NASDAQ:KHC)
Kraft Heinz, the fifth-largest food and beverages company in the world, is also the fifth-largest holding of Warren Buffet in terms of market value. He holds about 325.63 million shares of the company, accounting for 4.42% of his portfolio.
The value of his position in Kraft Heinz is roughly around US$13.27 billion.
Bottom line
World-famous value investor Warren Buffet holds some of the most robust businesses with a proven track record. Also, his holding period is quite long and spans over several decades, which is one of the primary reasons why investors are not able to imitate his success despite his major holdings being made public.
Apart from the above-mentioned holdings, he also has big holdings in Moody's Corporation (NYSE:MCO), Verizon Communications Inc (NYSE:VZ), and US Bancorp (NYSE:USB).
Related article: Does Warren Buffet own any Tesla shares?