Source: Olena Yakobchuk, Shutterstock
Summary

London-based SumUp has raised a debt of €750 million from existing and new investors.
Goldman Sachs, Bain Capital, Temasek and Crestline were the primary investors along with funds managed by Oaktree Capital Management.
The Company intends to utilise the capital to fund new acquisitions and the expansion of its product suite.
SumUp recently acquired POS software providers Goodtill and Tiller and banking system provider Paysolut.
To strengthen its acquisition portfolio, London-based payment service provider SumUp has raised a €750 million-debt from investors like Temasek, Crestline, and funds managed by Oaktree Capital Management LP, the startup firm said in a press note.
Existing investors Goldman Sachs and Bain Capital Credit also participated in the round, which was oversubscribed. They had earlier led a US$371 million debt round for SumUp in 2019.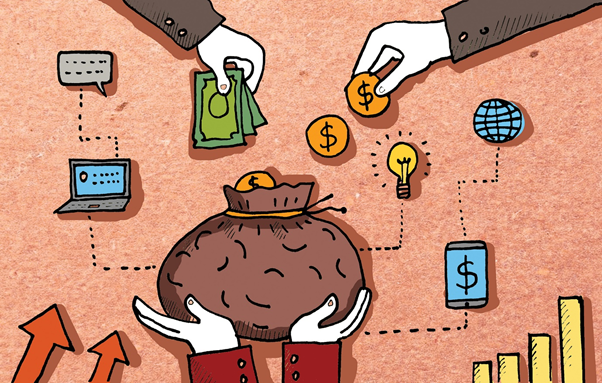 Copyright © 2021 Kalkine Media Pty Ltd.
Started in 2012, SumUp is a mobile point-of-sale (mPOS) player based in London, the UK. The Company claims to develop a unique device that allows small merchants to accept card payments anywhere through their smartphones.
Use of proceeds
SumUp will use the capital for new acquisitions and support its merchants across 33 markets globally. The Company will also utilise the funds to expand its product suite both organically and through further M&A and to refinance existing debt facilities.
Recent achievements
The startup had recently acquired POS software providers Goodtill and Tiller to strengthen its product portfolio in the POS and gastronomy space across the UK and continental Europe. The Company also completed the acquisition of core banking system provider Paysolut.
Copyright © 2021 Kalkine Media Pty Ltd.
The acquisitions will help SumUp to get new customers across all industries ranging from cafes to sports stadiums. With the second acquisition of Paysolut, the fintech player will build up its banking services for merchants.
Pandemic's impact
While most companies struggled during the pandemic with stalled operations and limited revenue-generating opportunities, some managed to buck the trend and continued operating as usual. Despite the repeated lockdowns, SumUp has managed to place itself firmly and has been rolling out new payment solutions to its customers, including new online selling functionalities through the 'SumUp Online Store', the introduction of payment links & invoicing options, and gift card collaborations with e-commerce sites. This helps the merchants to continue trading during uncertain economic circumstances.
Outlook
SumUp already has a footprint in regions like Europe, the US, and Brazil, and is now looking to expand in the Asian markets. The Company is also planning to add more people to its 2000+ team to its 19 international offices. After starting its operations in Romania, SumUp now has a presence in 29 European markets. The Company also had a successful launch in the Colombian market.
The Company will continue to market exclusively under its brand SumUp through its joint venture Chile's BancoEstado.