Summary

Viruses continually mutate, and sometimes new variants emerge that can persist for a longer time.
Experts warn that more COVID-19 variants are anticipated to arise in the upcoming months.
Meanwhile, Moderna's new booster shot has demonstrated positive preliminary data against SARS-CoV-2 variants.
While India is still stumbling with the second wave of COVID-19, a third wave is expected.
Viruses, in general, continually change through mutations, and new variants are likely to appear over time. While sometimes new virus strains emerge and disappear, on other occasions, they persist. And the latter scenario is what we are witnessing with SARS-CoV-2, the virus causing the COVID-19 disease.
With many global pharmaceutical companies having launched their respective vaccines, the focus has moved to explore booster shots of the vaccines as the virus is creating havoc worldwide with the emergence of new strains.
Worldwide, people are getting vaccinated with the vaccines developed by major players, including AstraZeneca Plc (LON:AZN), Pfizer (NYSE:PFE) and BioNTech (NASDAQ:BNTX), Moderna Inc (NYSE:MRNA), Johnson & Johnson (NYSE:JNJ) and others.
DO READ: Are the Vaccines Working? When will Covid-19 end?
Experts warn more COVID-19 variants to emerge
Moderna CEO Stephane Bancel stated the Company is anticipating more COVID-19 variants in the upcoming months.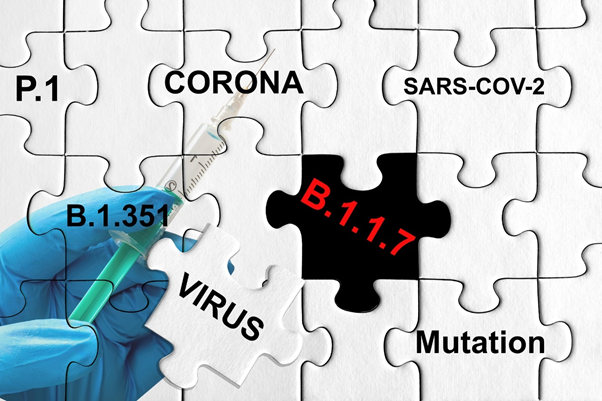 Source: © Karinhamich | Megapixl.com
The CEO commented that new COVID-19 variants, which are likely more virulent, continue to emerge globally. He added that over the next six months, Moderna expects more such variants to appear.
Mr Bancel's concern for the emerging of new variants come a day after the Company revealed that a booster shot of its vaccine (RNA-1273 or mRNA-1273.351) generated an encouraging immune response against the two variants of novel coronavirus- B.1.351 and P.1 variants.
DON'T MISS: Coronavirus Reaches Mt Everest, Nepal Worried About its Tourism Industry
Moderna's booster COVID-19 vaccine shot
Moderna CEO also mentioned that people would probably require a booster shot of its COVID-19 vaccine as the virus continues to circulate globally.
Recently, Moderna announced positive preliminary data for its COVID-19 vaccine booster shot against SARS-CoV-2 variants (B.1.351 and P.1). The Company disclosed that single booster dose mRNA-1273 or mRNA-1273.351 (50 µg) increased neutralisation against SARS-CoV-2. Notably, the booster shot was found effective against two variants in previously vaccinated clinical trial participants.
Third COVID-19 wave is anticipated in India
While India is still stumbling with the second wave, which is becoming deadlier than before, health experts have warned that a third wave is expected in the country. Meanwhile, several nations all over the world have already seen the fourth wave of COVID-19.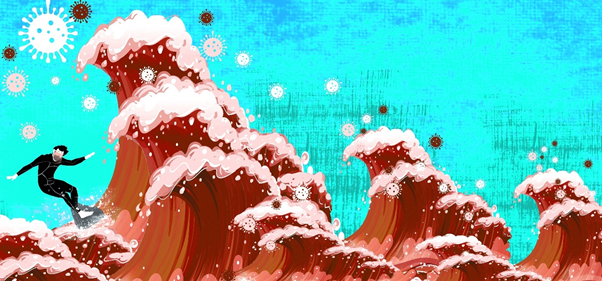 Source: Copyright © 2021 Kalkine Media Pty Ltd
The top scientific adviser of India has warned of a possible third wave of COVID-19. However, it is not apparent that when this third wave will occur. Experts have emphasised that wearing a mask and maintaining distance are crucial and the most effective ways to suppress the spread.
Besides, the onset of the third wave depends on several factors, including the immunisation of people, prevention of super spreader events (all types of gatherings), and early detection of new strains.
DO READ: Worsening COVID-19 situation in India hitting oil prices, ASX Energy stocks feel the heat