Highlights

The crypto exchange mogul and Coinbase's co-founder reveals pumping funds worth US$2.5 billion for a crypto-based venture capital fund.
Paradigm One, the said VC, has now become the largest crypto VC fund worldwide.
This reflects a roaring interest in the crypto industry among crypto lovers.
Crypto fever continuous to rise among its admirers. In fact, with the current wave of investor interest, jaw-dropping fundraises in the cryptocurrency market are the in thing.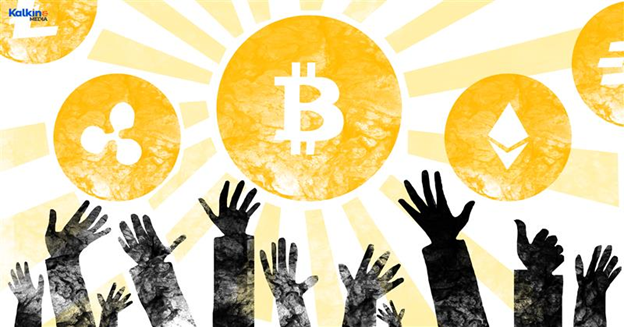 Source: Copyright © 2021 Kalkine Media
One such move has been made by Fred Ehrsam, co-founder of Coinbase, and Matt Huang, former Sequoia Capital Partner.
Related Read: Coinbase (COIN) falls short on Q3 revenue, but profits beat estimates
Both of them have raised funds worth US$2.5 billion for a venture-capital (VC) fund, named Paradigm One.
Know the biggest crypto VC fund
Paradigm, a San Francisco-based investment firm, is centred around the next generation of crypto companies and protocols and is now perhaps the largest new VC fund focused on further investing in the industry.
Does Coinbase co-founder's unveiling of US$2.5 billion funds indicate an industry boom?
Launched in 2018, Paradigm started off with its basic funds being US$400 million and over a period of time, its funds grew significantly.
It invests in crypto start-ups, be it big or small, i.e., it backs promising crypto businesses whose valuation may be as big as over US$100 million or as small as US$1 million.
Crypto fascination here to stay
Analysts opine that the size of Paradigm's new fundraising reflects a continuing boom in the cryptocurrency industry.
Do Read: The Crypto Hype is Scaring me more than Halloween!
Even amid the sizzling rally in cryptocurrency prices, the crypto fever is reaching a crescendo with no looking back.
As per Ehrsam, since the largest companies worldwide are powered by networks, similarly, in the years to come, the biggest business entities across the globe will be powered by tokens, hence token-based apps would be a new rage in the future.
A Quick Read: Coinbase to launch NFT platform, here's what to expect
According to reports, a record US$21.4 billion was streamed by venture capitalists in the crypto and blockchain space during initial quarters of this year, i.e., a surge of five times on a Y-O-Y basis.
Interesting Read: Why does Ukraine want to be the world's crypto capital?
Bottom Line
The new-found interest in cryptocurrencies and the blockchain market is probably here is to stay and with continuous upgrades, the crypto market is all set to emerge stronger in years to come.