Summary

Australia continues to witness an increase in the number of cyber attacks in recent times. Multiple sectors across the Australian economy have been hit hard by such attacks.
The government has urged people to constantly upgrade their systems to prevent malicious and deliberate attempts by cyber criminals to access user devices.
Common scams during the pandemic included vaccination scams, phishing scams, superannuation scams and online shopping scams.
Early this year, ASIC was hit by one such attack. Other major scams include the dating scam, payment redirection scam and car advertisement scam.
A cyber attack is an intentional and malicious attempt by individuals or corporations to breach an individual's or a corporation's information system. In this process, the attacker tries to seek benefit from disturbing the network of the victim.
DO READ: What Is Cybersecurity?
In Australia, the Australian Competition and Consumer Commission's (ACCC) Scamwatch reported 18,243 scams in April 2021, leading to losses worth AU$14,629,022. Since the COVID-19 outbreak, more than 6,415 scams have been reported, leading to AU$9,800,000 worth of losses. Some of the common scams include phishing for personal information, online shopping, and superannuation scams.
So far this year, Scamwatch has reported 81,137 scam cases, resulting in losses worth AU$77,765,094.
Source: Copyright © 2021 Kalkine Media, Data Source: Scamwatch
Considering the high number of monthly cases, Scamwatch has asked people to remain cautious regarding COVID-19 scams.
Besides, The Australian Security Intelligence Organisation launched a 'Think Before You Link' campaign, which focuses on raising awareness concerning the threat of malicious social media profiles. The campaign also aims to educate existing and former security clearance holders to know the indications of a mischievous approach online.
INTERESTING READ: 3 ASX-listed cybersecurity stocks under the spotlight
Some common COVID-19 scams reported in Australia
Vaccination Scams
In the vaccination scam, the scammer requests payment for vaccines. In some cases, they also request payment for early access to vaccines. Cases were also reported where the scammer offers to mail vaccines. These scams also include fake surveys linked to vaccines that give prizes or quick access.
Source: © Carlosbcna | Megapixl.com
Phishing Scams
The scammer feigns to be a part of a government agency providing information on COVID-19 via text messages and emails to get user data in these scams. These emails and messages have malicious links and attachment designed to steal personal and financial information.
Superannuation Scams
In these scams, the scammers take advantage of people in financial difficulties due to COVID-19 by trying to rob their superannuation or providing unnecessary services and charging a fee. The scammer uses several excuses and asks for information about the superannuation accounts. They offer support to access money in one's superannuation. They would ensure that the user is not locked out of the account.
News Beyond Markets || Which Live Streaming App Helps You Earn Money?
Online Shopping scams
Due to the pandemic, people started preferring the online mode to do shopping. Looking at the trend, scammers created fake online stores claiming to sell products that did not exist.
GOOD READ: Needle on three Australian tech stocks in the cybersecurity space
Government's appeal to the people
In light of the rising scams in the country, the Australian government has requested the citizens to update the software on their electronic devices regularly. By doing this, the citizens can protect themselves against cyber criminals as well as other online threats.
Hon Andrew Hastie MP, Assistant Minister for Defence, stated:

The government has provided a guide (step-by-step) to keep your Apple, Android, or Windows devices updated.
ALSO READ: Did you miss out on these cybersecurity stocks – Cipherpoint and WhiteHawk?
Cyber scams across different sectors in 2021
While we might think that cyber attacks generally target the financial sector, 2021 has proved us wrong with attacks witnessed across industries, from telecommunications to advertising and media. Some of the major attacks include the following:
ASIC hit by Cyberattack
In January, the Australian Securities and Investments Commission (ASIC) was hit by a cyber attack, and the agency only became aware of the incident on 15 January. The attack may have given the criminals access to credit license applications. The incident was linked to the Accellion software used by ASIC for transferring file and attachments.
Increase in romance baiting scams
Scamwatch, in its February release, highlighted the increase in romance baiting scams. ACCC reported AU$37 million in losses in 2020 because of these scams. The regulator indicated that it expects the numbers to increase as scammers take help from these dating apps to attract the victims into investment scams.
Source: © Artman | Megapixl.com
Payment redirection scam
On 30 March 2021, Scamwatch updated that the Australian businesses lost more than AU$14 million due to the payment redirection scam in 2020. The average losses by 30 March 2021 were more than five times the losses suffered in the first three months of 2020.
In such scams, scammers mimic a business or its employees through email and appeal that money, which typically is owed to the legitimate business, is forwarded to a fake account. This scam impacted several companies throughout several industries such as real estate, construction, law, recruitment, and universities.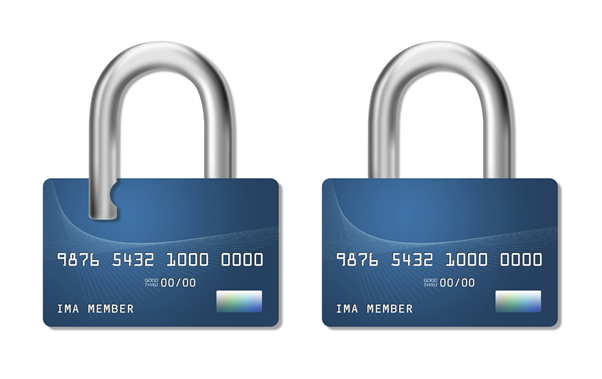 Source: © Imagepixel| Megapixl.com
DO READ: Ransomware Attacks on the rise in APAC Region, Businesses forced to pay up
Car advertisement scam
In Q1 2021, Australians lost more than AU$288,000 to vehicle scams. The scammers published bogus online listings proposing to offer in-demand cars at a price lower than market value. The objective was to attract prospective buyers hunting for second-hand vehicles. The scammers asked the victims to pay for finalising the car of their choice. However, the vehicle was not delivered to the buyer.
These vehicle scams were hosted on websites like the Facebook marketplace, Car Sales, Autotrader, Gumtree and Cars Guide.