Summary

With pet owners spending more time with their pets, the animal health industry has witnessed a significant boost over the past 12 months.
Amid the COVID-19 pandemic, pet therapy has become a popular medicine for humans.
Several advances in therapeutics are unlocking new treatments for animal health that were once reserved just for humans.
They say pets are the best friend of human, and that has never been truer than during the pandemic. As officials urged people to stay at home and reduce contact to combat the COVID-19 pandemic, many people found companionship through pets.
According to worldwide animal shelters, the increase in adoptions of animals has left the kennels nearly vacant. Furthermore, animal health players are getting a significant boost this year, all credit to young consumers spending more on pets during the pandemic. Owners are now increasingly taking care of their pets and the trend is likely to continue even after COVID-19 is over.
Besides, the awareness of animal well-being has never been higher with pet parents spending more time with their pets. And this is prioritising the need for innovative approaches to animal health.
© Flydragonfly | Megapixl.com
ALSO READ: Animal health industry thrives during COVID-19, Flick Through CannPal (ASX:CP1) and Apiam (ASX:AHX)
Pet therapy – A treatment for stress and anxiety
Amid the pandemic, pet therapy has become popular medicine for humans. This therapy aids patients in recovering from several health issues. The popular name for it is animal-assisted therapy.
In this form of therapy, an organised contact between human and animal is created. The handlers, either pet owners or volunteers, are also involved in the engagement. The purpose of this animal-based therapy is to help people recover from a variety of ailments, including cardiovascular indications, post-traumatic stress disorder (PTSD), stroke, mental illness, and many more.
INTERESTING READ: Why Pets at Home Stocks Rose After Pet Supplies Crunch in UK
Challenges in the pet care industry
There have been reports of pets are dying due to accidents or injuries outside the home. Besides, an increasing number of pets are developing chronic indications associated with aging and their environment. These include cancer, cardiovascular indications, neurological disorders, and gastrointestinal diseases. Just like the owners, pets are also likely to get some muscle and joint pain as they get older.
All this is developing into a challenging situation in the animal health industry and there is significant need to develop innovative therapeutics for the treatment of these animal diseases. New treatments have been developed from existing research into clinically proven human therapies and can be used to treat similar diseases in pets. These unmet medical needs are developing a large market that animal health companies and products are tapping into.
DO READ: Lens on ASX-listed animal health players -AHX, CP1, EOF, PAA
Pet Industry outlook and emerging trends
Animal health companies are engaged in developing additional innovative therapies for the treatment of indications, including pain, some cancers, as well as cardiovascular diseases in animals. There is also the potential to move a step further and offer improved diagnostic tools to veterinarians.
Natural pet food products- Pet food remains driving force in the pet industry Nowadays, natural products are gaining widespread popularity. This is because individuals have become more aware of improving the health of the globe. Additionally, consumers are also sceptical of the potential toxicity of synthetic chemicals and other harmful materials.
Veterinary telemedicine- As COVID-19 has spread worldwide, remote or virtual care has seen a surge in demand to reduce the risk of community transmission of the coronavirus. More and more pet owners have demanded the option to have appointments with their veterinarians remotely, via video and text.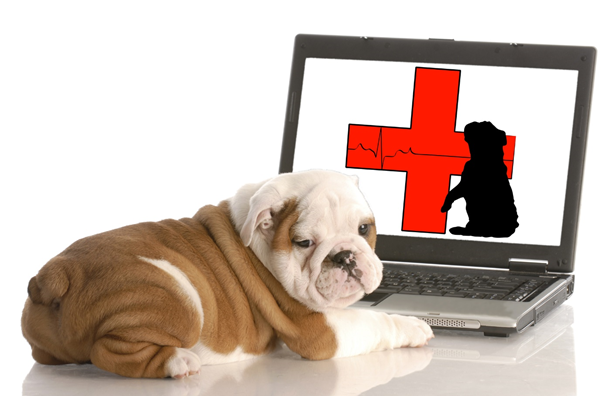 Animal health online (Source: © Willeecole | Megapixl.com)
ALSO READ: Virtual care is booming amid pandemic: A glance at the pros and cons of telehealth
Human cancer treatment for pets- Cancer has a high prevalence and estimated to affect one in four dogs. Researchers are developing innovative and more effective ways for the treatment of this painful indication. Furthermore, many advances are unlocking new treatments that were once reserved just for humans.
Pet insurance space- Pet insurance is of the most interesting trends in the pet care industry. It refers to a policy for covering medical and accidental factors associated with pets. The experts anticipate that the pet insurance market will benefit from increasing pet adoption. Additionally, the increasing volume of companion animal, rising health benefits of pet ownership, growing demand for innovative pet insurance and the rising cost of veterinary services will likely surge the pet insurance market growth.
Some other pet services gaining traction include dog training, spa services, reiki and pet massage, pet portrait photography, pet behavioural consulting as well as pet sitting.
While the pet care industry witnessed massive growth during the COVID-19 pandemic, experts believe that the trend is likely to stay as more youngsters are willing to buy pets. With the increased focus on pets' health, the industry is expected to see a considerable demand for products and services in the future.