Highlights

On Monday, Sydney's international airport came alive as Australia's borders opened for the first time in the last 20 months.
The fully vaccinated Aussies can travel abroad without restrictions with reduced quarantine requirements.
Australians can now plan their trip to various countries like – Thailand, Spain, Italy, and Portugal.
Sydney's international airport welcomed the travelers with tears of joy after the country opened for the first time in the last 20 months On Monday. The country is betting that its vaccination rates are now high enough to handle the risk of allowing international travelers as it has maintained the lengthiest border controls during the pandemic.
With this, the fully vaccinated Australians can now travel to their dream travel destinations without an exemption as per Australian Department of Health (ADH).
On this note, let's explore some travel destinations for Australian travels.
Thailand
After reopening its borders along with Australia on Monday, Thailand is ready to welcome fully vaccinated tourists from 46 countries with no quarantine requirements.
Image Source – © Hsc | Megapixl.com
Travellers who have been in Australia for the last 21 days and have a travel insurance policy covering COVID-19 can now enter Thailand without quarantine. However, it is also important to note that Thailand is still listed in Australian government's Smart Traveller list as "Level 3 Warning"
RELATED READ - Aussies to soon get booster shots of Pfizer COVID-19 vaccine
Germany
Australians can enter Germany after showing their vaccination certificate/ proof or must obtain a negative PCR test. There are plenty of airlines flying via Singapore and the Middle East. However, rising COVID numbers can be a cause for concern.
Spain, Portugal, and Italy
These southern European countries are allowing double vaccinated Australians without quarantine restrictions. These countries have minimal restrictions with low cases and high vaccination rates, becoming the great new normal holiday for Aussies.
Singapore
The vaccinated Australians can now travel to Singapore without quarantine. However, Aussies will be required to go through three separate PCR tests on pre-departure within 72 hours of arrival and departure, that too at their own expense.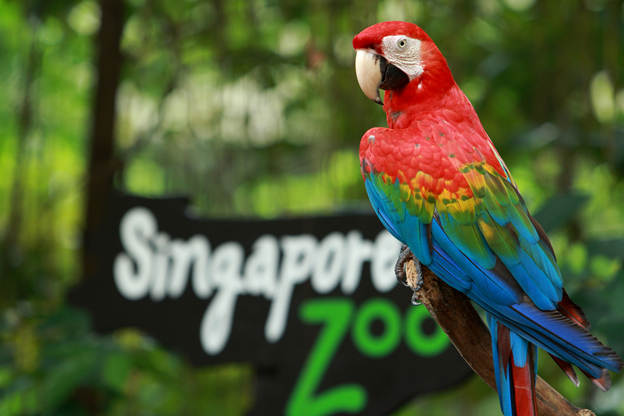 Image Source: © Minyun9260 | Megapixl.com
Chile and Argentina
Both Argentina and Chile are open for travel, although Chile is still rated "Reconsider" by the Australian Government's "Smart Traveller". Latin American countries are highly vaccinated where Aussies can travel after presenting a negative PCR test on arrival. Flights are, however, limited as of now.
Canada
Like other countries, Canada is also welcoming double vaccinated Australian tourists who have been tested negative to COIVID before departure. Air Canada will be resuming direct flights from Sydney to Vancouver in December.
RELATED READ - Australian vaccine passport system: Advantages & Disadvantages
UK & US
Australians can travel to US and UK after running a negative PCR test for COVID-19 before departure. While there have been no restrictions observed in the UK, US is open for travellers with minimum restrictions. However, with rising COVID cases in the UK, Aussie travellers must be double cautious while travelling.