Summary

Concision offers modern techniques of construction.
They offer wastage reduction and cost saving.
Reluctance being faced from different agencies and developers.
Since housing problem is an overwhelming problem in New Zealand, different people are coming up with different solutions., There is a new claim being made by a Christchurch Factory about how it can help deal with the issue at hand by developing modular homes.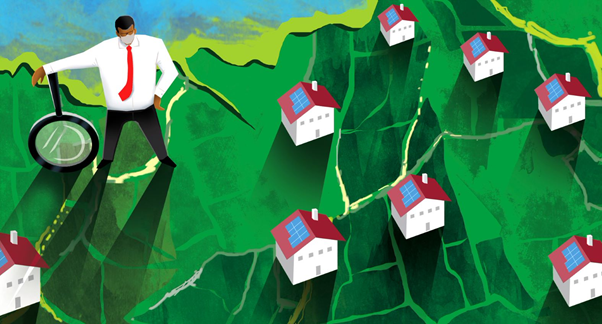 Image Source: Copyright © 2021 Kalkine Media
Modern solutions
Owing to its non-conventional methods of construction, Canterbury factory Concision is currently having troubles to get acceptance and subsequently business. The Company deals in creating various modular segments for offices and homes. It is of the belief that there can be work done up to 50% faster, while cutting the waste to two thirds, without having to spend extra money, if the techniques that it believes in are followed.
The company has previously worked with various universities, the Ministry of Education and Kainga Ora. However, currently the Company is working at merely 20% of its full capacity, because it sees a hard time in keeping a consistent flow of projects.
Also read: Housing Crisis Deepens in New Zealand
From the CE's mouth
Kerry Edwards, the CE of Spanbild, the owner of Concision, explained how they put attention to each detail while creating a model of the construction on the computer, before assembling everything on site, after its built in the factory. With robots being used to drill, mark, saw and rout, the work is being done a lot faster than by using manpower. As many as thousand staples are achieved in a second, which is impossible for human workers.
The Company is of the view that it wants to help the current over-priced housing scenario and can absolutely make a difference considering all of the above-mentioned aspects that they would do a better job at.
Read now: A peek at Australia's housing market
The hurdles along their way
The resistance that it currently faces from different councils, developers, and other government agencies is making it impossible for the company to make as much of a contribution to the situation as it wants to. Edwards further revealed how offsite manufacturing is something that is commonly witnessed in places like Sweden and Germany besides other European countries. Besides this, Japan and different parts of North America have also been using this technique to get the most work done in the least amount of time.
Don't miss: Will Government's New Building Law Create More Affordable Housing in New Zealand?
A little while ago, an individual named Chris Bennet had come up with a personal project, where he would build 100 homes in a span of 3 years, all under NZ$150,000, only to be faced with several financial challenges due to the project being risky.