Higglights

Chinese regulators plan to break Alipay to create a separate lending platform.
Alipay asked to share user data for creating a new entity that will have government control.
China also asks Alibaba and Tencent to open their platforms to each other.
Chinese regulators plan to break up Alipay, the country's biggest fintech company with over a billion users, to create a separate lending platform.
The Jack Ma founded Ant Group is the holding company of Alipay. He also had founded the Alibaba Group. Alibaba (BABA) stock fell after the news.
Chinese regulators have asked the Ant Group to share user data as part of their plan to create a separate entity for Alipay's profitable lending operation that will have government control, The Financial Times reported on Monday.
The Alibaba and Ant Group have been facing regulatory issues over their alleged monopoly practices. The pressures come after founder Jack Ma criticized the government in October last year. The following month, the government stopped the Ant Group's Hong Kong IPO valued at US$37 billion.
The government also fined the company US$2.8 billion on monopoly charges and ordered it to restrict itself to a financial holdings firm.
Other internet firms were also under the radar over issues like privacy and competition. The government also has banned the cryptocurrency trade.
Also read: Digitalisation to push mobile payments to double-digit growth by 2028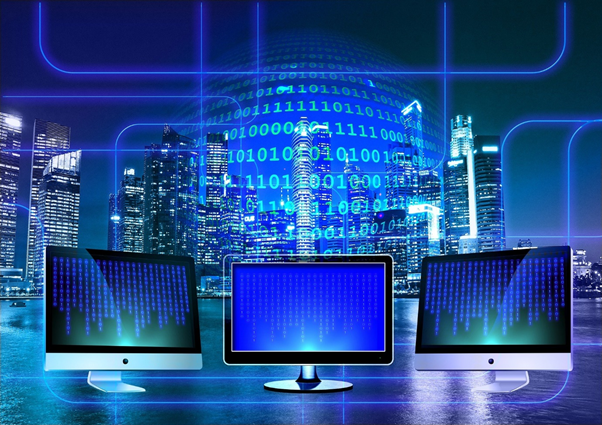 Source: Pixabay.
Alibaba and Tencent told to share data
China's industry ministry has recently asked Alibaba Group Ltd and Tencent Holdings Ltd to stop blocking each other's portals on their platforms. The move aims at ensuring fair competition in the tech sector dominated by a few firms.
While passing the order, the ministry noted that blocking each other's apps on their platforms has restricted users' choice. It also ordered all internet companies to unblock rival apps from their platforms during a meeting that was attended by the representatives of Alibaba, Baidu, Huawei, Xiaomi, Tencent, and ByteDance, among others, media reports said.
After the order, Alibaba and Tencent have opened their platforms Tmall and WeChat Pay, respectively, to each other, the Wall Street Journal reported.
Also read: China lobbies Australia for support to join CPTPP despite row
Chinese entertainment and technology companies have been the target of the government over monopoly practices in recent months. The ministry said the rules were passed after numerous complaints from consumers.