Source: Dmitriy Yermishin, Shutterstock
The US Federal Bureau of Prisons has reportedly confirmed that convicted Ponzi schemer Bernard 'Bernie' Madoff died in federal prison on Wednesday, April 14, while serving his 150-year term.
The 82-year-old was convicted and sentenced in June 2009 for masterminding an estimated fraud of about US$ 64.8 billion, the biggest Ponzi scheme ever known in history.
Bernard Madoff's Ponzi Scheme

Mr Madoff's scheme had targeted thousands of individuals and institutions, including charities, hedge funds and pension accounts. His victims also included celebrities like actors Kevin Bacon, Kyra Sedgwick, baseball pitcher Sandy Koufax, Nobel Peace Prize winner Elie Wiesel, etc.
Reports note that while Mr Wiesel's foundation suffered a loss of some US$ 15.2 million, Mr Madoff's Ponzi scheme had left the New York Mets owners struggling for years.
After being in operation since the early 1990s, the former investment advisor's crimes came to light after his sons, who were not involved in the fraud, exposed him to the authorities in 2008.
Madoff's Trial, Sentencing & Death

From being one of the top market-makers on the Nasdaq exchange, Mr Madoff quickly fell from grace as the investigation into his Ponzi scheme unfolded.
Having made millions off of the fraud, Madoff, along with his wife, is said to have indulged in extravagant luxuries, such as a penthouse in New York's Manhattan, a French villa, lavish cars, yachts, etc. His combined net worth reportedly stood at about US$ 825 million ahead of his arrest.
Once arrested, none of his family members or friends came forward to attest to his good character for the purpose of leniency during his trial. When he was sentenced to 150 years in prison for his crimes, he did not have any kin present in the courtroom, reports say.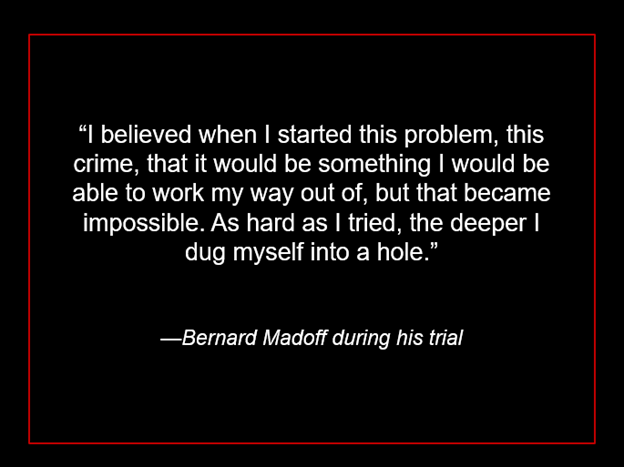 ©Kalkine Group 2021
Following his sentencing in June 2009, Bernard Madoff was incarcerated at a federal facility in North Carolina's Butner town.
Reports say that Mr Madoff had been suffering from several ailments prior to his death, including a chronic kidney failure.
He died about two weeks shy of his 83rd birthday.