Highlights

Extreme weather conditions in Canada and Russia have impacted global wheat production.
Australia expects record winter crop production, driven by above-average rainfall in the region.
Export volume is also expected to improve. Thus, Australian farmers might get improved prices for their crops in the near future.
While due to extreme weather conditions in Canada and Russia, wheat production is projected to decline in 2021-22, Australia expects to winter crop production in 2021–22 is forecast to be well above average.
Winter crops include:
Cereals like wheat, barley, oats, and triticale.
Oilseeds like canola, mustard & safflower.
Pulses like lupins, fababeans, chickpeas and fieldpeas.
These crops are sown in the autumn season and are harvested in the spring or summer season.
ALSO READ: Wheat Futures taking a breather?
Australia's Crop Production Outlook:
The global production conditions remained mixed during the period between April 2021 till July 2021 in the back of extreme heat and rainfall shortage. However, the above-average rainfall and favourable weather conditions outlook for Australia, the European Union and Ukraine are expected to balance the decline in production for many key producers.
Will Australian farmers achieve record production in 2021 2022?
In Australia, the average yields of winter crops are predicted to be above long-term averages in each state but less than 2020-2021.
In June and July 2021, the growing conditions were highly favourable due to sufficient soil moisture and more than adequate rainfall in most cropping regions in Australia. These favourable conditions increased crop establishment and development.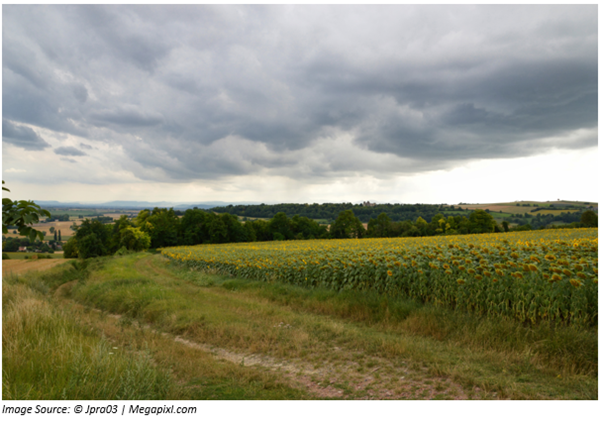 In higher than projected median rainfall in eastern states and South Australia, there is a possibility of delay in harvest and reduced grain quality in a few areas. Wheat production might fall by 2% in 2021–22 to 54.8 million tonnes. However, the production would be 32% above the ten years average to 2020-2021. The area used for winter crop plantation has been a record high at ~23.2 hectares. Yield might get slightly impacted but would be above the long-term average.
Australia's export outlook
The agriculture sector is well-positioned to capitalise on favourable weather conditions and prices. The continuation of extensive favourable seasonal conditions could result in a near-record harvest. It has also added to sustained confidence in the red meat industry, resulting record prices being paid for young cattle by replenishing graziers as well as processors.
In 2021-2022, the value of export is also projected to be a record high. Australian Bureau of Agricultural and Resource Economics and Sciences (ABARES) expects the export to increase by 12% during this period.
Image Source: Kalkine, Data Source: ABARES
Crop exports are projected to make the biggest contribution to growth. The value of growth is likely to increase by 17% to AU$30 billion, driven by higher projected prices for most crops, continued by increased export volumes. The poor growing conditions in Canada and Russia have impacted global production and simultaneously increased prices. It has benefitted Australian growers.
The value of canola exports is estimated to grow by 50% due to elevated prices plus a rise in planted space to record heights. The value of livestock exports would increase 7% due to greater wool, beef, lamb & dairy exports. Also, due to the increase in livestock feed costs in China, the demand increases for exported dairy products.
What Next?
Overall, the projections reflect that the Australian farmers in the coming days might receive improved prices, especially those into the production of wheat, canola, cotton, wool. However, there are challenges in some parts of Australia due to the weather conditions and the growing mice population. Still, farmers have few months in 2021 to take care of these issues.
RELATED READ: 4 Agricultural stocks to look at amid rising crop prices: SHV, GNC, WOA, DBF