Summary

The travel bubble eliminates the mandatory requirement of 14-day quarantine for the travellers.
Post announcement, several travel companies' share jumped like Qantas and Auckland International airport.
A day after the announcement of the commencement of the AU-NZ travel bubble, an Auckland Airport worker was tested COVID 19 positive. Does this affect the travel bubble, a much-awaited event by the travel and tourism sector, which got derailed from its regular trajectory?
Though the officials say there won't be any impact on the travel bubble, how many passengers and NZ citizens did get affected is yet to be seen?
Also read: Why Australians' overseas travel hit a 24-year low in 2020
The Australian and the New Zealand travel and tourism sectors remained vulnerable with COVID-19 waves coming back time and again. They experienced a fresh sigh of relief as Australia and New Zealand began the quarantine-free travel.
Also read: Passenger traffic continues to dip; Sydney Airport puts best show in a year
The AU-NZ travel bubble
On Monday, Australia and New Zealand started their first quarantine-free flights since the COVID-19 pandemic struck, as they have finally prevented the transmission of COVID-19 through the nations, as per a joint statement by both the countries' PM.
Also read: AIA, AIR Shares Move up As Quarantine-Free Trans-Tasman Travel Begins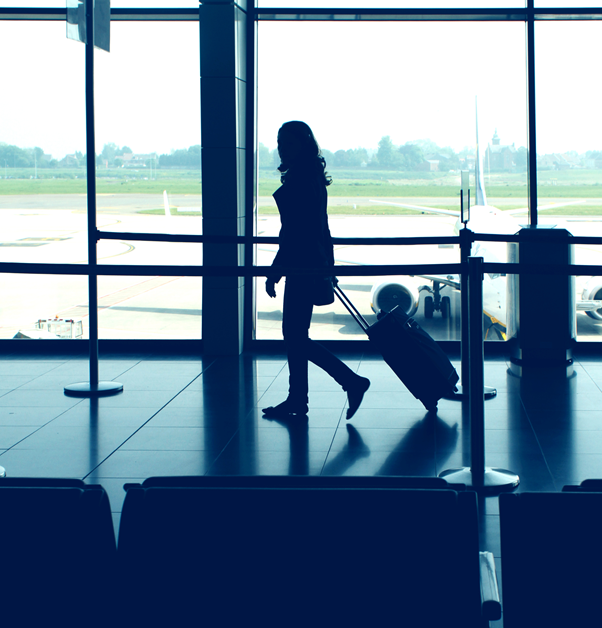 Image Source © Dudau | Megapixl.com
Before this, travellers were required to quarantine for at least 14- days in hotels, mostly after reaching a destination.
This is a follow-up announcement after Australia's decision on October 2020 to allow quarantine-free travel from New Zealand.
On the occasion, Australia's Prime Minister Scott Morrison stated:
Source: Prime Minister Of Australia Press Release, 19 April 2021
Related Read: NZ PM Ardern announces Trans-Tasman bubble. How are airlines preparing for it?
How the ASX travel Stocks behaved post announcement
Post announcement, travel-related companies such as Qantas Airways Limited (ASX:QAN), Flight Centre Travel Group Limited (ASX:FLT), Helloworld Travel Limited (ASX:HLO), and Corporate Travel Management Limited (ASX:CTD) saw their stocks move up.
Qantas Airways (QAN:AX) opened at a stock price of A$5.21 on 19 April 2021. For the half year ended on December 31, 2020, Qantas Airways Ltd revenues decreased 75% to A$2.33 billion.
The stock price of Flight Centre travel group (ASX:FLT) was trading 0.45% low at A$17.73 at the time of announcement. The share price has increased by nearly 37% in the last six months. Macquarie Group Ltd believes the occasion is a huge plus for Flight Centre as half of the revenues came from international bookings before the COVID-19 pandemic. Flight Centre's total transaction value (TTV) is expected to hit 50% of pre-COVID-19 levels in FY 2022, according to Macquarie. By FY 2024, it expects it to have grown to 85% of the pre-COVID-19 levels.
Helloworld Travel (ASX:HLO) is not profitable currently as its revenue has declined 70% over the last year. A company even if it is not profitable, should have an increased revenue rate for getting investors' interest. However, post this quarantine-free travel announcement, the company's share is trading almost 1% up at A$2.11 each, the highest price in the past week.
Business travel management services provider Corporate Travel Management Limited's (ASX:CTD) share price opened at A$19.02, slightly up from its previous close at A$18.98. Its shares price jumped to the highest level of A$19.23 today.
Travel Agenda after Bubble announcement
Qantas Airways Ltd. has restored service to all pre-pandemic New Zealand destinations, as well as opening a new Gold Coast-Auckland route. It will run 200 flights a week between Australia and New Zealand.
"Since the bubble was revealed, we've seen a strong demand, with tens of thousands of bookings made in the first few days," Qantas Chief Executive officer Alan Joyce in a statement.
Image Source © Champlifezy | Megapixl.com
Both the countries are now looking into the possibility of extending quarantine-free travel to other Pacific countries when it is deemed safe d, showing their strong relations to the region and their commitment to help them recover.
Travellers should be prepared for last-minute changes to their travel plans and follow strict procedures before, during, and after their trip.
You might also like to read: Airlines Might Check New EU COVID-19 Pass Before Onboarding Travelers