Source: insta_photos, Shutterstock
Summary
Following reports of serious events related to blood coagulation, some EU nations have temporarily terminated AstraZeneca's COVID-19 vaccine administration.
So far, no relation has been determined between the COVID-19 jab and the side effect.
The UK regulator stated that there was no evidence that the COVID-19 vaccine of AstraZeneca had triggered problems.
With rising concerns over Oxford-AstraZeneca's COVID-19 vaccine's side effects, some European countries temporarily suspended the vaccine's use. Some media reports mention that patients have developed serious side effects related to thromboembolic events after receiving the vaccine shot.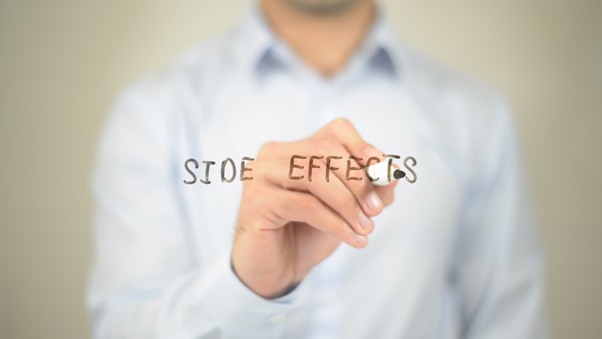 Stockbakery | Megapixl.com
Let us delve deeper and discuss this in detail-
Denmark became the first European nations to temporary suspend Oxford-AstraZeneca's vaccine, subsequent to the reporting serious cases of blood clots among people who had received the vaccine. Some media reports mention that as per the European Medicines Agency (EMA), 22 cases of blood coagulation had been reported in over three million people vaccinated in the EEA (European Economic Area) as of 9 March 2021.
On 11 March 2021, Denmark, Norway, and Iceland temporarily halted the use of AstraZeneca's vaccine, as the manufacturer and the medicines regulator asserted the COVID-19 jab was safe.
Austria had also suspended using a batch of Oxford-AstraZeneca COVID-19 shots after the death of a nurse of 49 year due to severe blood coagulation issues after a few days of obtaining the vaccine.
Moreover, four other European nations, including Estonia, Latvia, Lithuania, and Luxemburg, have also suspended COVID-19 vaccines administration from the batch sent to 17 European countries and comprises almost one million vaccines.
Source: © Mikemareen| Megapixl.com
ALSO READ: Italy to become the first EU nation to manufacture Russia's Sputnik V vaccine
No connection found between vaccine and blood clots
The countries have taken this move as a precautionary step. However, it has not been determined whether there is any link between the jab and the blood clots.
As per the EU medicines regulator, there is no indication that Oxford-AstraZeneca's COVID-19 jab is linked with the increased risk of blood coagulation.
The health regulator of the UK, the Medicines and Healthcare products Regulatory Agency (MHRA), stated that there was no evidence that the COVID-19 vaccine had caused problems. The MHRA emphasised that individuals should go and get vaccinated when requested to do so. Phil Bryan of the MHRA commented-
It is highlighted that nearly 30 individuals have reported thromboembolic incidents so far among the 5 million people in Europe who have received Oxford-AstraZeneca's jab. The British-Swedish multinational player AstraZeneca stated that it had extensively evaluated the safety of the COVID-19 vaccine in clinical trials.
DO READ: Merck/Ridgeback's COVID-19 oral drug shows promising Phase 2 data