Source: Shutterstock
Summary

Three of the five blue-chip tech companies in the FANG group lost 3-8% value since January.
Investors may be looking at options in economically sensitive sectors as health crisis improves.
NASDAQ is down around 6% from its peak on February 12.
Blue-chip tech stocks have seen a sixth-straight decline in recent days, but could this be a temporary market deviation or a deliberate shift of investors to other high-growth sectors?
The tech-heavy NASDAQ Composite Index on Tuesday plunged three percent in the opening session to obliterate all its gains this year. Although it had reclaimed some lost grounds soon after, the stocks moved sluggishly to end the session 0.50% lower than the previous close.
But Tuesday's pushback wasn't a one-off affair. Tech stocks have been on a downward trend since January, discounting a few instances when some stocks saw gains in intraday trade.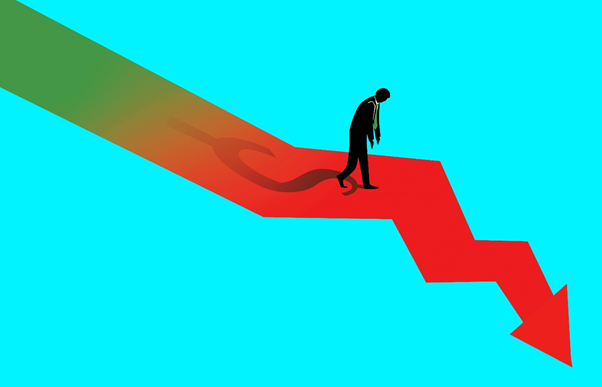 ©Kalkine Group 2021
Tech Stocks Slip As Economy Improves
A cursory glance at the price performance of some of the famed blue-chip stocks, such as Facebook, Apple, Amazon, and AMD Inc shows that they have lost between 3 and 8% year-to-date in value.
For instance, Facebook lost 3.14%, Apple 5.64%, Amazon 3.02%, and Intel rival AMD 8.48%, with the exceptions of Microsoft which gained 4.62%, Netflix 0.18%, Cisco Systems Inc 1.35%, and Google 16.72%. Even other big tech houses in the auto segment like Tesla appeared to have lost steam since its $1.5 billion Bitcoin investment in a bid to beef-up fast returns from the crypto rally.
Tesla stocks were down 2.19% to $698.84 on Tuesday after a record surge of 743% last year. Likewise, Apple lost 0.11% to $125.86, and Microsoft shed 0.53% to $233.27, while other members of the big FANG group, however, registered some traction but couldn't hold up the index.
Fed chief Jerome Powell's reassertion at a Congressional hearing to keep the rates unchanged may have played some part in stopping a further decline of the tech stocks. However, that aside, the stocks would need more muscle to keep the momentum going.
Overall, the index was down around 6% from its peak on February 12, which was still relatively subdued to last year's high momentum when the largest EV-maker had led the tech surge.
Investors Eye Economically Sensitive Sectors
NASDAQ had surged over 40% in 2020 as small investors rushed to buy the high-growth tech stocks, hoping to even out the COVID losses. But the high valuation of these stocks has also made them prone to a rapid fall, a consideration that investors would weigh-in going forward.
Now that the crisis is ebbing, and the economy is opening-up, investors may be looking at other alternatives to some of these stocks. Analysts believe the recent pullback of tech stocks may be linked to the improvement in the economy and fair success in controlling the virus which presents more options to investors such as economically sensitive banking and manufacturing stocks.
They stress that the current trend may signify a more drastic, violent rotation whose impact may linger on for quite some time in the stock markets.