Source: everything possible,Shutterstock
Summary

High bond yields are contributing to the decline in stocks and precious metals.
The price of gold has declined 6% in the past month as investors opt for interest or dividend-bearing equities. The price declined 2.5% during Friday's market session alone.
Precious metals such as silver, palladium, and platinum also fell by similar levels to gold during Friday's trading session.
US Treasury Bond yields are affecting more than just stock markets around the world. Precious metals have also seen a considerable drop in desirability and price.
The drop in the US markets last Friday coincided with the 10-year US treasury bond yield hitting its highest value in the past year. The yield spiked to 1.60% before settling to 1.54%.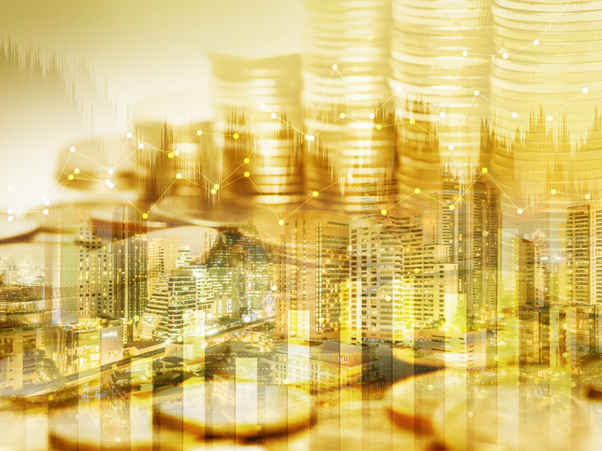 Source: © Shutter999 | Megapixl.com
The indices S&P500 ended 0.48% lower, while NASDAQ finished 0.56 % higher than their respective openings on Friday. Investors shifted funds from high-risk stocks to low-risk stocks and bonds to de-risk their positions in the face of potential high inflation. Tech stocks were particularly rocking on Friday.
Gold Price Dip Alongside Stocks
When bond yields prove desirable, investors are likely to pull some funds from gold in favour of bonds. The opportunity cost for investors to hold gold over interest-bearing bonds is too great.
This is what happened last Friday in the precious metals market. The spot gold price fell 2.5% on Friday to US$1,726 per ounce.
The price of gold has been steadily declining of late. The rise in US bond yields has added to the precious metal's downfall. The price of gold has deteriorated 6% in the past month as investors embrace the idea that a global recovery is imminent with COVID-19 vaccines rolling out world-wide.
On 1 March, at the time of writing, Spot gold was trading at $1,747.95, up by 0.74%, while gold futures was trading at $1,746, up by 1.0%.
Silver, Palladium, And Platinum
Source: © Claffra | Megapixl.com
Other precious metals like gold, which typically act as insurance experienced similar levels of sell-off on Friday.
Silver dropped 3.1% to US$26.56 per ounce.
Palladium fell 2.4% to US$2,343 per ounce.
Platinum fell 2.0% to US$1,191 per ounce.
All three metals have continued tracking downwards since Friday.
The US labor report due next week will be of consequence to the price of these precious metals. If US job numbers for February are lower than expected these assets may bounce back.
READ MORE: Gold vs Bitcoin: Can Cryptocurrency be the next 'Safe Haven'