Summary

AMC, GameStop, BlackBerry and other meme stocks ended higher on Wall Street on Monday.
AMC shares have rallied 2,636% in 2021, while GameStop has zoomed over 1,500% year to date.
The valuation of meme stocks is based on social media hype, and not on their performance.
Shares of meme stocks, such as AMC, GameStop, and BlackBerry, continued rally on Monday, extending gains for the third week, on the back of strong buying by Reddit's army of retail investors. Traders are buying such stocks simply because of speculation on social media and online forums like WallStreetBets Reddit, regardless of their fundamental analysis.
The recent rally has raised eyebrows of the US Securities and Exchange Commission, which is looking for possible signs of market manipulation.
So far, 2021 has been the year of these meme stocks, which have delivered life-changing returns to retail investors. The craze for meme stocks has taken the centre stage on Wall Street, fueled by COVID-19 pandemic-led subsequent lockdowns and low-fee trading plans.
With so much buzz around meme stocks, firstly one must understand, what does it mean in the trading world. 'Meme stock' is a slang used to refer to stocks that see a value increase primarily due to hype on social media, and not on the company's performance.
AMC Entertainment delivered 2,636% returns in 2021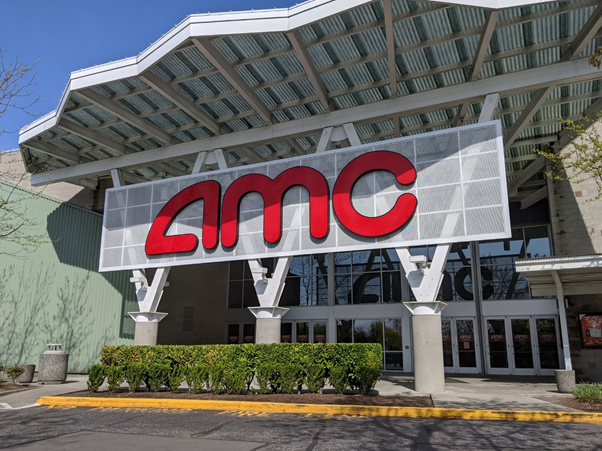 Source: © ColleenMichaels | Megapixl.com
On Monday, shares of AMC Entertainment Holdings Inc (NYSE:AMC), the largest movie theatre chain in the world, gained as much as 24.35% to hit an intraday high of US$59.68. Paring some of the early gains, the stock closed 14.80% higher at US$55, while its market cap surged to over $2.75 trillion, marching close to the likes of Delta Air Lines and Best Buy.
This rise came days after the beleaguered movie-theatre chain announced that it had completed its 11.550 million share at-the-market (ATM) equity program. The company raised around US$587.4 million of new equity capital (before commissions and fees) at an average price of US$50.85 per share.
The US movie theatre company, the poster child of the memes, has rallied 72.68% in the past five sessions and 465% over one-month period. The stock has delivered a staggering return of 2,636% on a year-to-date (YTD) basis.
GameStop stock clocks 1,523% gain in 2021
Source: m_sovinskii, Shutterstock.com
Social media-fueled rallies were seen in not just AMC's stock but also in GameStop (NYSE:GME). The American video game, consumer electronics, and gaming merchandise retailer saw its shares jumping 12.74% to close at US$280.01 on Monday. The rally was seen in anticipation of its first-quarter fiscal 2021 earnings results, which are scheduled to be released after the market hours on June 9. The meme-inspired stock has soared 137% in past one month and 1,523% so far in 2021 on YTD basis.
BlackBerry shares surge 140% in 2021
Image source: © Michaelvi | Megapixl.com
In line with other meme stocks, BlackBerry has also performed strongly in 2021, delivering a year-to-date return of 140%. The software company, which was once a dominant player in the mobile phone market, had a decent run at Wall Street since the start of June. The stock has gained 41% in the last five sessions and 94% over a one-month period. On Monday, the share price of BlackBerry rose 13.78% to US$15.77 in the retail investor-driven rally.