Summary

E-commerce retail giant Amazon is holding its annual prime day online shopping sale event on June 21.
The event is expected to help the company capture over 40 per cent of total US digital sales by the end of 2021, thus retaining its leading position.
According to market research company Emarketer, total US digital sales on prime day is set to touch US $12.18 billion, up by 17.3 per cent from 2020.
E-commerce giant Amazon (NASDAQ: AMZN) is forecasted to garner about 41.4 per cent of the US' e-commerce sales by the end of 2021, as the company prepares for its annual prime day sale, according to market research firm Emarketer. The forecasted sales growth is expected to help Amazon retain its position as the leading online retail store in the US.
Amazon's shares closed at USD 3,486.90, down by 0.067 per cent on 18 June.
Prime day
Prime day is a two-day shopping sale event held by Amazon every year; it is slated to start on June 21 this year. The shopping mega sale event offers customers lightning deals, and typically leads to record sales for the company.
It will offer twice the number of discounts from 2020. Prime day of 2021 is also expected to offer sales and discounts for over 2 million products for prime members.
According to market research company Emarketer, the US' total digital sales on Prime Day is forecasted to increase by 17.3 per cent to US $12.18 billion in 2021, on a year over year basis. While Amazon Prime Day sales are expected to soar by 18.3 per cent to US$7.31 billion from 2020, the Emarketer report added.
Total digital sales also include sales from retail giants Walmart, Target, Best Buy, Kohl's, Ace Hardware, Home Depot, Lowe's and others as they will also be holding competing online multi-day sales events set to coincide with Prime.
Walmart is the second leading US based eCommerce player with a 2021 market share of 7.2 per cent. The other eCommerce players include eBay in third place, followed by Apple, Home Depot and others.
Also Read: Amazon to Create 10,000 Jobs in the UK To Boost Employment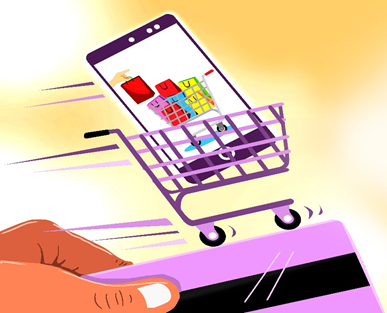 Rise in e-commerce
E-commerce sales have grown considerably over the years, however, with the onset of the pandemic, online shopping witnessed a sharp growth due to lockdown and social distancing restrictions. According to Emarketer data, share of eCommerce sales of total US retail sales rose from 3.6 per cent in 2008 to 14 per cent in 2020.
Moreover, eCommerce sales are forecasted to increase to 15.3 per cent of total retail sales by the end of 2021, and it is projected to account for up to 23.5 per cent of total retail sales by 2025.
Also Read: Here's Why Your Netflix and Amazon Blanked Out on Tuesday