Image Source: Shutterstock
Melanie Perkins, a young Perth-born woman, who has studied communications at the University of Western Australia, thought of an idea that in a few years would entirely change her life.
As a part of her degree course, Ms Perkins would often need to design infographics in Photoshop or InDesign, online design software programs that many people find too expensive and hard to use. While Photoshop and InDesign are widely used by professional graphic designers, amateur editors spend a lot of time figuring out how these programs function.
Ms Perkins also found the editing process annoying and time-consuming, so she came up with the idea of developing her own app. Together with her partner Cliff Obrecht, Ms Perkins decided they would work on their vision in life.
What was Ms Perkins's first company?
Fusion Books was the name of the first company that Ms Perkins founded along with Mr Obrecht.
The business focused on designing school yearbooks, allowing individual schools to choose the layout and colours.
At that time, Ms Perkins did not have enough money to rent the office space, so her mother allowed Ms Perkins to work from her residence. Seeds of Fusion Books were sown in her mother's home. It took little to yearbooks to become popular in the country.
Her company is the most successful yearbook publisher in Australia. Fusion Books also expanded to the New Zealand and French market.

Ms Perkins co-founded Fusion Books with Cliff Obrecht (Image Source: Shutterstock)
What did she do after founding Fusion Books?
As Fusion Books achieved significant success, Ms Perkins dropped out of the university to pursue her dreams – creating an easy graphic design software available for people from all income groups.
However, the path of getting investors for Canva was not easy. Ms Perkins recalls it took her and her partner almost three years and hundreds of rejections before they got the financial support.
Even though most people told them no on their faces, the circumstances did not let Ms Perkins down. Instead, it strengthened her resolve, and she learnt a lot from her initial failures. Both she and Mr Obrecht discovered the factors that drove investors away from their idea. They tweaked their pitch and started afresh.
After Ms Perkins's brother pitched the revised idea to several investors in San Francisco, a considerable number of them, including some top-notch Hollywood celebrities, started showing interest. It was not until Bill Tai agreed to invest in Ms Perkins's idea that Canva was born.
With her story of struggle and pain at her career's initial stage, Ms Perkins wants to set an example that anyone can achieve their dreams if they are determined enough.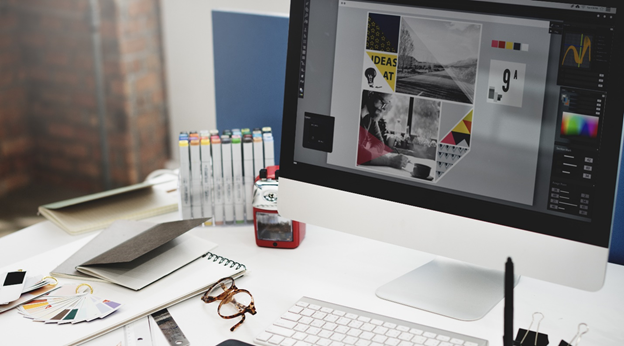 Image Source: Shutterstock
What is Ms Perkins's net worth?
Ms Perkins is ranked as one of the richest women (and millennials) in Australia. In the recently announced Young Rich List of 2020 by, Ms Perkins and Mr Obrecht occupied the 2nd and 3rd spot with a combined net worth of A$3.43 billion.
Her business Canva is now worth more than A$8 billion, but Ms Perkins has a lot more projects in her mind.
Even though she had never disclosed details for the future, Ms Perkins stated she has only achieved one per cent of the goals she had set for herself.
The way Ms Perkins has transformed her ideas into achievements, there is no doubt she will continue scaling new heights in the business world.