Highlights

The COP26 climate change summit has been started in Glasgow and delegates from around 200 nations will be announcing their Net Zero targets.
To maintain the temperature at 1.5C, global emissions need to decrease by 7% a year for this decade.
In 2015, countries agreed to keep global warming lower than 2 degree C above pre-industrial levels.
The COP26 stands for "conference of the parties" under the United Nations Framework Convention on Climate Change, and the summit aims to reach a consensus to implement the 2015 Paris Agreement, where 200 countries around the world agreed to limit global warming to 1.5 degrees Celsius. Besides, the countries had also agreed to more ambitious commitments to meet its climate targets.
Scientists and researchers have warned that immediate action is needed to avoid a climate catastrophe as the global warming caused by fossil fuel emissions is increasing. UK Prime Minister Boris Johnson has said the summit will be the "world's moment of truth" and urged world leaders to make the most of it. The first day of summit will see a report about climate released by the World Meteorological Organization (WMO) that will compare global temperatures over the year. In recent years, the extreme climate change events such as floods, heatwaves and forest fires are intensifying. Governments around the world agree urgent collective action as the past decade was the warmest on record.
What is COP26?
In 1992, United Nations Framework Convention on Climate Change (UNFCCC) made almost every country treaty bound to manage the climate change risk and find ways to reduce greenhouse gas emissions globally. This year, the session officially started on 31 October and about 25,000 people are expected to attend the conference.
Also read: Climate Meet Before COP26: 5 FTSE Green Energy Stocks To Buy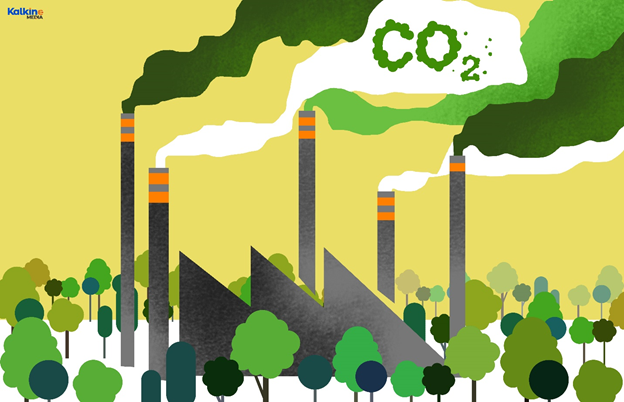 Source: Copyright © 2021 Kalkine Media
What's the purpose?
In Paris Agreement, signed in 2015, countries around the world agreed to make changes to keep global warming lower than 2 degree C above pre-industrial levels but extreme weather events have increased since then and scientists have urged countries to target for 1.5 degree C to limit the risk of environmental disaster.
However, to meet these targets countries have also agreed on non-binding national target to cut or limit the growth of greenhouse gas emissions by 2030 in most cases. These national targets known as nationally determined contributions (NDCs) were insufficient to hold the world within the Paris temperature targets.
The coronavirus pandemic prevented various countries to come forward for French built ratchet mechanism agreement that would allow countries to return to the table every five years with fresh commitments that were up on 31 December 2020.
Before COP26 in line with 1.5C target, all nations are now being urged to revise their NDCs, lower than the two Paris goals. With this pace, scientist believes that emission must be reduced by 45% by 2030 as compared to 2010 level and may achieve the target of net zero emissions by 2050.
Where are we?
We are certainly nowhere near the target. Recently, the United Nation reported that current nationally determined contributions, including those that have been submitted or revised by the EU, US, UK and 100 other nations are still inadequate, and it would result in 16% surge in emissions, which is alarming.
Is this all about China?
China is the world's largest emitter reported its nationally determined contributions (NDCs) few days before the start of COP26 summit, but analysts revealed it was disappointing. The country aims for emissions to peak by 2030 and achieve net zero emission by 2060, also it aims to decrease the amount of carbon it produces per unit of GDP by 65%.
However, these commitments were also made by Chinese government more than a year ago. Experts believe that the country may achieve peak emission by 2025 that would be a major boost to global efforts to remain within 1.5C.
Climate Action Tracker revealed that the country's NDCs would mean temperature were on a line to 2.4 degree C, upper then the upper goal of the Paris accord. China's president Xi Jinping will not be attending COP26 summit.
Why is 1.5C so important?
The Intergovernmental Panel on Climate Change, as part of the Paris agreement, was charged to examine what a 1.5 degree C temperature rise would mean to the world. They found that a wide difference between the damage done by 2C and 1.5C of heating and revealed that lower temperature was much safer.
The increase in 2C temperature would result in the bleaching of coral reefs, floods, rising sea level, increase in heatwaves, fiercer storms, droughts, and other forms of extreme weather. However, it would be far less if the temperature rises by 1.5 degree C.
The goal
Temperature around the world is still recorded higher than pre-industrial levels of 1.1-1.2C and emissions are continuously increasing. However, the carbon dioxide output has fallen temporarily last year due to lockdowns. But it is rising again as economies are opening again. To maintain the temperature at 1.5C, global emissions need to decrease by 7% a year for this decade.
What about Net Zero?
To maintain the temperature at 1.5C, world needs to stop emission of carbon dioxide and other greenhouse gasses and any residual emission remaining by then. For example, from processes that can't be changed must offset by enhancing the world's carbon sinks, such wetlands, forests, and peatlands. This balance is known as Net Carbon.
Experts feel that we can achieve Net Zero by 2050 as the cumulative emissions and carbon dioxide remains in our atmosphere for centuries after it is released. This is the reason leaders and scientists are calling 2020s the critical decade for climate, as emissions can peak soon, and the world can keep cumulative emissions from growing too fast and still have possibility of staying within 1.5C.
Climate finance
The COP26 also aims to achieve climate finance, natural-based solutions and phasing out coal. Climate finance is the money offered to poor nations from private and public sources to reduce the emission and impact of extreme weather.
In the Copenhagen Summit in 2009, the leaders pledged to deliver US $100 billion (£73 billion) a year by 2020 in climate finance to emerging countries. However, OECD report revealed that only about US $80 billion has been provided last year.
The Phase-out of coal is important to stay within 1.5C and various countries are making moves in this direction, such as China, the largest coal consumer, has committed to stop financing new coal-fired power plants overseas. However, India, China, Australia, Mexico, Indonesia, and various other nations are still major producer and consumer of coal.
Natural-based solution are projects such as growing more trees and preserving and restoring existing wetlands, forests, peatlands, and other natural carbon sinks. However, some scientist believes that growing trees can't solve the climate crisis alone. The US and EU entered into an agreement to cut global methane emission by 2030.
Also read: Top 7 FTSE companies that have declared robust climate goals
What if COP26 fails?
The COP26 will not achieve everything that is aimed, and the nationally determined contribution (NDCs) is not enough to maintain 1.5C temperature, as per experts. The UK's focus is now on ensuring there is sufficient progress on emissions cuts for 2030 to keep 1.5C temperature. Also, it is focusing on cutting methane, phasing out coal, getting business, financial institutions and sub-national governments on one page that will help reach that goal as soon as possible.