Summary

Canada is currently in the list of top ten hydrogen producing countries.
Canada's federal budget 2021 mentions the term 'hydrogen' 30 times.
Federal government will extend tax incentives to businesses using hydrogen.
Battery-driven cars are here. We already have ample electricity generation from hydro power plants. Digital currencies too have made enough headlines.
Let's talk about distant future. Let's talk about year 2050, the time by when Canada has pledged to achieve net-zero emissions.
First things first.
What are net zero emissions? It simply means that by 2050, the country will either emit no environment-polluting greenhouse gases, or the emission of greenhouse gases, if any, will be offset by carbon capture actions. For example, we will have sufficient number of trees and other technologies to capture any emissions.
All that said, what is this hydrogen thing?
A relatively less popular subject in comparison to electric cars, thanks to Mr. Musk of Tesla, hydrogen as a clean fuel has a lot of potential.
Did you know hydrogen chemically reacts with oxygen and produces heat, electricity and water, and this process is completely clean; no harmful pollutants emissions, no carbon, no nothing. Hydrogen has wide applications, from transportation and power generation to its use as feedstock for petroleum refining and steel production.
Canada's federal budget 2021 mentions the term 'hydrogen' 30 times. Now that clearly means the government is serious about adopting it to achieve zero emissions.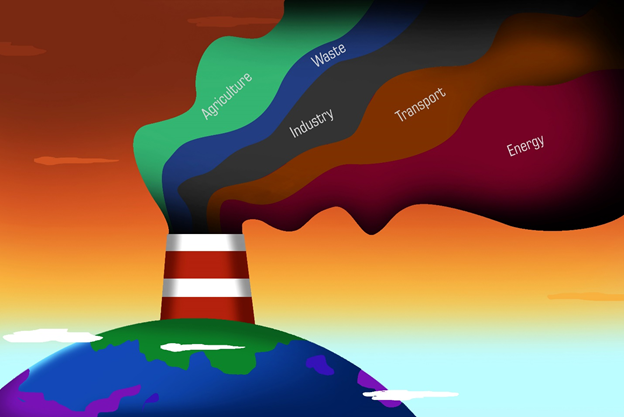 @Kalkine Image 2021
Policy actions in this regard include extending tax incentives to businesses on purchase of equipment used in production of hydrogen and equipment used in hydrogen refueling. There is also a proposal in the budget to reduce income tax rates for zero net-emission technology manufacturers. This means that manufacturers of hydrogen-powered vehicles and hydrogen refueling stations will qualify for reduced corporate tax rate.
What preceded these budget announcements was the Government of Canada's Hydrogen Strategy in December 2020.
This strategy document covers current challenges in adoption of hydrogen as source of energy, the opportunities that this technology provide, as well as a roadmap to achieving success in this regard.
The document identifies some key challenges, including huge up-front cost, limited investment for innovation in this field, limited domestic supply, and lack of awareness among general public about safety aspects of hydrogen as fuel.
In order to overcome these bottlenecks, the government, in its Hydrogen Strategy document, suggests measures including funding programs, tax incentives to businesses, something that the April budget seems to have taken care of, further research and development, public awareness regarding opportunities and safety aspects of hydrogen as fuel, and collaboration with international partners to build a market for Canadian hydrogen producers.
According to the document, Canada is currently in the list of top ten hydrogen producing countries. It produces close to 3 million tonnes of hydrogen every year by using the steam methane reformation technology.
The vision statement in the document sees hydrogen's participation in Canada's energy sector to be as high as 30 per cent. Having a countrywide refueling network for hydrogen, and creating nearly three hundred fifty thousand jobs in the sector, with up to 50 billion Canadian dollar revenue are some other projections for the year 2050.
To what extent will these targets be achieved and will the economic slowdown after the pandemic impact government's long-term spending strategy, are elements that will become clear in some time.
What we do know at this point in time is that the government is pretty serious about having hydrogen in its strategy to achieve net zero emissions.