Highlights

GDP grows by 2.8% in the June quarter.
The numbers are driven by service, retail and accommodation industries.
Shows that the New Zealand economy was doing very well before the Delta variant-related lockdowns.
The economy grew 2.8 % in the June quarter, Stats NZ announced today. The annual growth was 5.1% and the size of the economy at current prices stands at NZ$340 billion.
According to Stats NZ, the rise in GDP number in the June 2021 quarter was led mainly by services industries. The primary industry and goods-producing industries also led to growth in the quarter. However, retail trade and accommodation were the largest contributors to the GDP growth.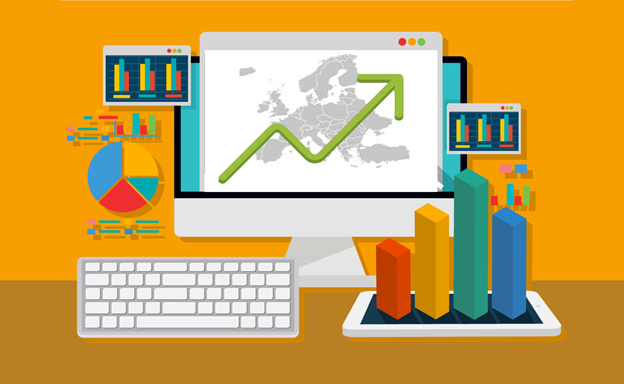 Image Source: Copyright © 2021 Kalkine Media
The business services sector was another major contributor, rising by 4.8% in three months due to higher demand for consultancy, architectural and engineering services.
Exports also increased in Q2 by 63.0%. The exports grew on the back of rise in exports of travel services, transport services, and film exports.
Also Read: New Zealand just escaped recession, GDP grows by 1.6% in March quarter
However, as compared to the December 2019 quarter, it is still low as they remain affected by international travel restrictions.
Related Read: ANZ expects RBNZ to hike rates in February 2022 after remarkable GDP numbers
GDP numbers beat all predictions
It may be noted that the bank economists and analysts had predicted a GDP growth between 1.1% and 1.5% as compared to previous quarter. However, the figures released today have beaten the forecast.
Also Read: Will RBNZ start tightening monetary policy from November this year?
Senior manager of Stats NZ, Paul Pascoe, said that the June quarter witnessed fewer restrictions as compared to previous quarters, therefore, many industries operated at pre-COVID-19 levels while many remained below that.
New Zealand has recovered strongly from last year's closures, largely due to its success in eliminating coronavirus within its borders and reopening its domestic economy well
before other advanced nations.
The GDP rise is reflective of the robust economy and that the country has been virus free for months. The outbreak of Delta strain in August might have hamper the economic activity for a while, but the economists are expecting a rebound soon.
The Kiwi dollar rallied about 20 pips to US$71.36c on the back of the news.
Economists are expecting the Reserve Bank to raise the official cash rate (OCR) by 25 basis points on October 6 in its monetary policy review meeting.
Also Read: RBNZ Governor faces a tough choice in view of Level-4 lockdown
Stocks that gained
The benchmark index was generally in red after the announcements. However, certain sectoral gains were seen which included the utilities, infrastructure and real estate, and some banking stocks. Specific stocks that gained included — Westpac Banking Corporation (NZX:WBC).
Westpac gained 0.19% at the time of writing, Meridian Energy (NZX:MEL) was up almost 0.20%. Fletcher Building (NZX:FBU) gained 1% intraday, Infratil Limited (NZX:IFT) was up 0.38%, while a2 Milk Company (NZX:ATM) gained 0.18%.
Road Ahead: In view of the current lockdowns, it is expected that the GDP numbers will shrink in Q3. The economic activity is likely to be hampered by lockdowns and according to ASB, the GDP could fall as much as 6.5%.