The Treasury released the interim Financial Statements of the Government of New Zealand for the 10 months ended 30 April 2021 on Thursday.
The core Crown tax revenue result shows the strength of present economic conditions, which outperform the Budget Economic and Fiscal Update (BEFU) prediction for 2021. However, the economic price of the COVID-19 pandemic is still evident with elevated levels of OBEGAL and net core Crown debt.
Core Crown tax revenue in 10 months to April 2021 was $2 billion (2.5%) more than the BEFU 2021 prediction, mainly due to favourable variations in corporation tax, GST income, and other sources.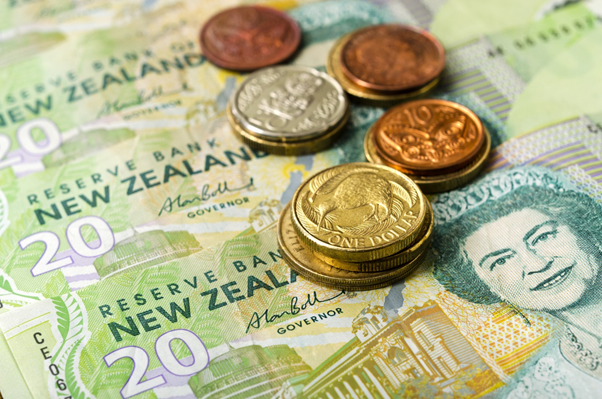 Source: © Lucidwaters | Megapixl.com
The total Crown is a valuable metric for measuring the government's entire financial activities and financial situation, as well as its influence on the economy.
The core Crown, which includes ministers, departments, Parliamentary offices, the New Zealand Superannuation (NZS) Fund, and the Reserve Bank of New Zealand, is the biggest component of the total Crown.
Improved accounts but challenges still persist
The Government accounts gave a better economic picture than earlier predictions but a long way to go to match the pre-pandemic levels.
The OBEGAL deficit was recorded at $5 billion, which was $3.6 billion less than the $8.6 billion expected deficit.
The operating balance before gains and losses, often known as OBEGAL, is the difference between revenue and expenses. Changes in the value of the government's assets and liabilities result in gains and losses.
DO READ: New Zealand's Exports Drop, Oil and Logs Resist Trade Price Decline
When overall gains and losses are added to the OBEGAL result, the operational balance stood at $12.1 billion, which is $5.4 billion higher than the forecasted surplus of $6.7 billion.
Government numbers have also shown improved debt figures than feared in budget 2021.
Net Core Crown debt is at $107.5 billion, which is $2.6 billion less than the prediction in the 2021 Budget and far lesser than the prediction in the 2020 Budget, which predicted net core Crown debt would reach $129.5 billion by the end of June 2021.
As per Finance Minister Grant Robertson, the Crown's financial accounts are in a better shape than projected due to the ongoing resilience of the economy and confidence in the recovery. However, economic challenges still persist.
ALSO READ: ANZ Business Outlook for May indicates stressed New Zealand economy
The ongoing COVID-19 breakouts in other countries demonstrate that the global economic situation remains unstable. The economy is still impacted by supply-chain concerns. In New Zealand, the recovery is still uneven in certain sectors and regions.