Highlights

More US companies have launched employee emergency savings accounts to attract and retain staff members.


Taking a cue from the covid crisis, the initiative is expected to provide Americans with an extra layer of financial security in future emergencies.
There has been demand from employees for such a program.
Many employers in the US have launched emergency savings accounts for employees to attract and retain staff members amid a labor crunch.
During emergencies like covid, employees can use this fund to minimize their financial hardships. Emergency savings accounts are loaded with cash and other or other incentives by employees and employers from time to time.
Companies might deduct a small portion of staff salaries to keep the accounts funded. Emergency savings accounts are fast becoming popular in the US in recent months, although the trend had begun before the pandemic.
Most Americans were caught off-guard and unprepared when the covid crisis struck; hence many US companies are considering emergency funds for their employees, say experts. This trend has been across the board from banks, social organizations, start-ups to 401 (k) record keepers, they say.
Government support to the initiative
The government is changing its policies to promote and encourage companies to undertake the scheme. It is removing regulatory obstacles that make it hard for companies to transfer funds to emergency savings accounts. However, policy changes are not new. For instance, in 2006, the government introduced the Pension Protection Act, allowing automatic fund transfer to pension accounts that led to increased employee participation. Senators Cory Booker, James Lankford, and Michael Bennet have recently introduced a bill that will make it easy for employees to enrol in the program, but it will be optional.
Employees can withdraw a maximum of US$1000 once a year from the account without penalty, but they will need to repay the amount before obtaining more funds from the account. In addition, the Consumer Financial Protection Bureau has set rules for companies if the employees enrolling for the emergency savings account are not part of the 401 (k) retirement scheme.
Also read: How do consumers make purchasing decisions?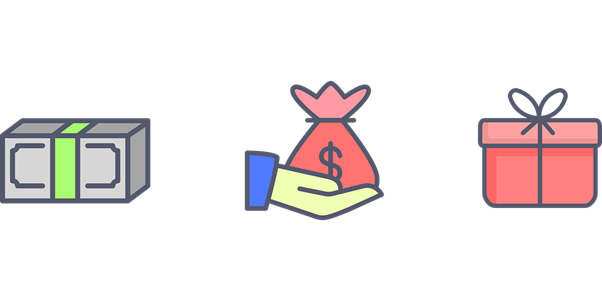 Source: Pixabay.
Need for the emergency savings account
A survey of the Federal Reserve in 2018 has found that 37% of Americans cannot afford US$400 in emergency spending. Of the 11,000 people surveyed, 25% said their situation was worse than a year before. Furthermore, the study found that unemployed or least educated people were likely to suffer more.
In 2020, about 8% of the employees withdrew funds from their 401 (k) pension fund, according to official records. It was 2% more than in the previous years - a clear sign that the pandemic has created a financial crisis for many people.
More importantly, studies show that people with financial burdens are less productive at work. For example, of the 464 people surveyed by Willis Towers Watson in 2020 found that 34% of them who had financial burdens were regular absentees from work. However, it was only 26% in 2017.
Many companies also had faced difficulties in retaining employees during the pandemic. Hence, the emergency saving scheme should motivate them to come to work.
Also read: How Covid rent debt crisis will get worse with Universal Credit cut
Source: Pixabay
What are employers offering?
Companies are encouraging employees to sign up for the scheme. Many companies are offering to pay interest on savings based on the years the employees have worked. Of course, the longer the employee worked, the higher the interest amount.
Many employers also provide the option to transfer a portion of their salary to emergency savings accounts as part of the 401 (k) plans. However, because of some current regulatory hurdles, companies allow employees to transfer the funds to an outside emergency savings account in banks.
A few companies also pay the fees to create or maintain an account – typically in the range of US$50-US$100 monthly. In some cases, employee accounts are linked to apps that calculate the amount to be saved based on their monthly expenditures. The amount typically gets saved in an FDIC-insured saving account.
Some companies have come up with other exciting schemes. For example, one company has started a "saving challenge", and whoever wins collects cash for their emergency saving accounts. Such initiatives are aimed at encouraging more employees to create their emergency savings account.
The scheme is apparently proving beneficial to many employees. Many workers who lost jobs or suffered work-hour cuts earlier have benefitted after enrolling in the program. Many could now pay admission fees for kids or buy items like laptops through these funds, say observers.
Finally, the emergency savings accounts would go a long way for Americans in mitigating various future exigencies like floods and cyclones, not to mention coronavirus, say experts.