Like most well-functioning economies, New Zealand has a full-fledged stock exchange. The New Zealand stock exchange, established in the 1870s gold rush, turning into a company that was then shareholder controlled. The exchange essential consists of components such as the NZX Dairy Derivatives, Fonterra's shareholder market, NZX main Board and NZX Debt Market. This marketplace essentially offers a trading market space for the funds and equities listed in the stock exchange.
Summary

The New Zealand Stock exchange is the official stock exchange with NZX50 the main index.
Have a look at the market cap wise leading stocks in NZX right now to analyse investment potential.
NZX market offers a range of widely diverse stocks to choose from, for first time investors as well as seasoned players.
Image Source: Copyright © 2021 Kalkine Media
Offering an appropriate platform for trading of liquid investments, besides offering the most updated information in the market as well as latest stock prices. Commonly known as NZX, the stock exchange lists over 180 companies from different industrial backgrounds.
What are the different kind of indices of NZX?
Different geographies offer different indices and the NZX 50 is one of them. Some of the commonly used ones are the New Zealand Debt Market (NZDX-IOUs), New Zealand Alternative Market, as well as the New Zealand Stock Market (NZSX).
Which is the main index of the NZ stock market?
Amongst the topmost world indices, ranks the NZX50, which is the main index of the NZX market. It is responsible for covering above 90% of the entire market's capitalization, which means that it is indeed very representative. There is a lot of investment witnessed in this index as it is considered liquid. According to the mention made in the NZX official portal, there are as many as 301 securities ae listed amounting to a total market cap of NZ$164.5b.
What are the basics of NZX investment?
These simple steps need to be followed in order to make your first investment easy and manageable. The first thing one needs to do is get in contact with the market participant that one is interested in. One will need to invest time in learning and gathering information about the intended stocks. Everything from their latest market performances as well as the daily trade volumes, market cap, share values are important factors while deciding.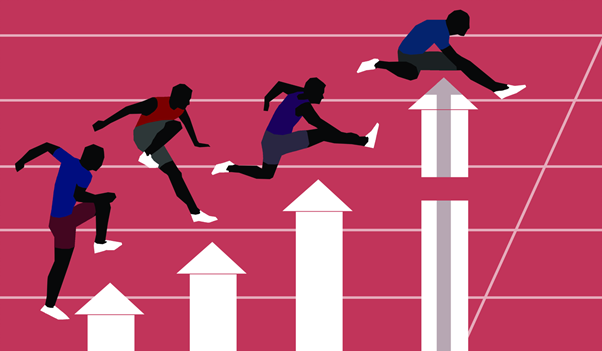 Image Source: Copyright © 2021 Kalkine Media
One needs to ensure that the dividends being offered by the stock are regular and ample so that you have a regular flow of income once you do become a shareholder with them. Besides this another important factor to consider are the risks involved. There are different kinds of volatility and absolute risks in the market that you need to pay consideration to when making a choice.
Whatever source in terms of broker you select for making your investment needs to be adept in helping you with these market insights in order to help you make the appropriate investment.
Read more: New Zealand Stock Exchange and the best shares to buy on It

what are the top 5 companies listed on the NZX?
Fisher and Paykel Healthcare (NZX:FPH)
This healthcare-based Company is amongst the few businesses that offered good results despite COVID-19. They revealed 82% growth in the Net profits in their recent full year results till 31 March 2021. The operating revenue was NZ$ 1.97b and market cap of NZ$17.69b.
Auckland International Airport (NZX:AIA)
This is a stock that is witnessing recovery post the COVID-19 lull. The market cap for the stock ranks at NZ$9.01b and it its latest traffic update it stated an increase of 1,547.9% in the passenger volumes as compared to pcp. The opening of the Trans-Tasman bubble has played a role in this.
Spark New Zealand (NZX:SPK)
This stock has done well over the year because more and more people have required stable internet and phone connections to work from home during the lockdown. The market cap on this stock is recorded at NZ$8.69b.
Also read: What Is The New Zealand Stock Exchange?
Meridian Energy Limited (NZX:MEL)
This energy stock holds a market cap of NZ$6.50b. They have recently announced 23.4% higher sales volumes in May 2021 than in pcp. The national hydro storage also increased to 70% as compared to the average.
Meridian Energy Monthly Operating Report for May 2021 - NZX, New Zealand's Exchange
Fletcher Building (NZX:FBU)
The current market cap on Fletcher building, the construction related stock is at NZ$6.33b. The company had recently announced a strong positioned balance sheet and an updated EBIT guidance ranging from NZ$60m-NZ$65m, respectively.
FBU on-market share buyback, FY21 EBIT guidance $650-$665m - NZX, New Zealand's Exchange
What time does NZX open and closes?
The New Zealand Stock exchange opens at 10 AM NZ time to 4:45 PM.