Summary

Federal Government's 2021-22 Budget holds special significance for women, aimed at improving their safety, living standards and career prospects.
The budget has allocated A$1.7 billion for childcare, which is expected to provide greater flexibility and choice to families in managing work and childcare.
The Government has also allocated A$148 million in preventive health measures for women, which would reduce the financial burden of their ill-health.
The 2021–22 Budget from the Australian government, which is targeted towards solving varying issues faced by women, could prove to be a significant step to win over the confidence of the women voters. The budget comes ahead of the upcoming 2022 election.
The Liberal National Party came under criticism for its stance towards women's safety after the Government adopted a defensive attitude for a male cabinet minister accused of rape and refused investigation. The incident also sparked discussions on 'women problems' across various areas.
GOOD WATCH: The Mid Market Pulse ||Would Federal Budget propose at least $5 billion for infrastructure projects?
While Australia's success against the COVID-19 crisis could garner favour for the current Government, women's support remains critical for the election due in the next 12 months. Meanwhile, the party saw the most significant gender voter gap in the last election held in 2019. As per the Australian Election Study, 45% of men gave their first preferences to the Liberal Party, as against 35% of women.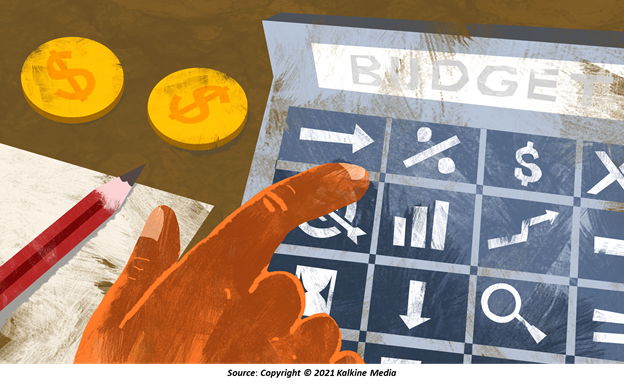 Catering to the "safety and economic security of women in Australia", the Government's latest budget seems to be an attempt to regain lost ground with women following PM's bungled responses to rape allegations and sexism.
ALSO WATCH: The Early Trades || What are the key highlights from Australia's Federal Budget 2021-22?
Women Safety and Domestic Violence Services
The budget provides a new, two-year National Partnership Agreement to prevent violence against women. The Government has decided to invest over A$260 million for partnering with states and territories to support frontline services and trial new initiatives against domestic, family and sexual violence.
The Federal Budget has set aside around A$165 million over three years to establish Escaping Violence Payments. It will provide up to A$1500 in immediate cash along with A$3,500 for school fees, bond payments and other items.
ALSO READ: ASX falls 80 pts as markets digest Federal Budget; Aerometrex up 13%
Funds have also been allocated towards Aboriginal and Torres Strait Islander women to support their personal safety and measure the prevalence of violence. Over four years, the Government will provide A$26.2 million to address abuse facilitated by the use of technology, increase awareness of the Online Safety Bill and improve online safety for girls and women.
A further investment of A$9.3 million has been announced for implementing recommendations from the [email protected] report in order to improve legal as well as regulatory responses to workplace sexual harassment.
ALSO READ: Federal Budget 2021-22: Who are the major winners?
Childcare Package
Australia has one of the most expensive childcare systems across the globe, meaning that in many cases, one parent has to give up their work as they stay home to look after the children. The childcare responsibility is often on the women, which leads to loss of several years from their work careers. Moreover, a single parent has to face a significant level of burden in availing childcare services as it leaves no room for personal savings.
ALSO READ: Is Job insecurity related to a lower level of life satisfaction?
Given the current scenario, the Government has directed its attention towards incorporating childcare as one of the critical focus of the budget. The Morrison Government has promised an additional A$1.7 billion investment for increased childcare subsidies, which can be utilised by low-to middle-income families having more than one child.
Starting July 2022, the childcare subsidy annual cap will be removed, and increased childcare subsidies will be available to Australian families having two or more young children. The childcare subsidy is expected to benefit more than 250,000 families. A further A$12.2 million funds have also been announced for the National Careers Institute Partnership Grants Program to ensure more career prospects for women.
Altogether, the latest budget offers greater flexibility and choice to families in managing work and childcare.
ALSO READ: Federal Budget: Tech shares roar as Govt moves to bridge skills gap
Women's Health and Well Being
The Government has decided to invest A$354 million on women's health package, which includes A$100 million in funding for cervical and breast cancer screening programs. Furthermore, mental well-being has also been a key focus of the budget, with the Government allocating A$47 million for postnatal and perinatal anxiety and depression services.
Besides, the Government has allocated A$148 million in preventive health measures for women, which would reduce the financial burden of their ill-health.
GOOD WATCH: The Buzzing Trends || Will Federal Budget aim at improving aged care facilities?
While the budget has committed a comprehensive range of programs to support women, it remains to be seen whether this magnanimous Budget will appeal to Australian women voters or not.