Highlights

The rising number of COVID-19 cases in China has compelled authorities to implement lockdowns in full force.
Lockdowns in China have halted many international companies' business activities.
The lockdowns might hamper the Australian exports to China.
After seeing one of the worst COVID-19 virus outbreaks in 2020, China is once again observing a rise in Omicron cases this year. The increasing number of cases have compelled authorities to implement lockdowns and restrictions in full force, paving the way for one of the world's biggest supply-chain disruptions. In the given scenario, experts are now evaluating the repercussions of these China lockdowns for Australia.
Diplomatic relations between China and Australia have only worsened with passing years and have even impacted their trade channels. While both countries have not exactly shared an amicable relationship in the past few years, detrimental market forces building up in China could impact Australia. Experts suggest that the impact of the shutdown of Chinese businesses might become more pronounced in the coming weeks.
Australia is not the only country that is set to experience a setback from ongoing restrictions in China. Economists are bracing for large-scale shocks from these lockdowns, such as delayed shipments, costlier imports, halted business activity and an overall economic slowdown.
Let us take a closer look at how restrictions in China are affecting the world and Australia.
DO NOT MISS: Your Uber rides are now going to be costlier, here's why

Why is China important to the world economy?
It is a well-known fact that China is home to the manufacturing plants of some of the biggest international brands. From phones to cars, all major companies enjoy the competitiveness offered by Chinese manufacturing facilities.
While no significant economic impact has been felt yet, China lockdowns have put a halt on international brands' business activities while threatening domestic growth. Most notably, computer chips, which are in high demand all over the world, are expected to see a shortage because of restrictions in China. This shortage could further impact the supply of vehicles and phones.
If the previous lockdowns in China have taught the world anything, it is that any disruptions within the country would reflect throughout the globe. Additionally, the existing supply chain issues have reached their crescendo as China lockdowns have emerged in between the Russia-Ukraine war, which has hampered much of the global economic activity.
RELATED READ: Why Russia-Ukraine war is a threat to global economy?
China Lockdown: What Are The Repercussions For Australia?
How can China lockdowns impact Australia?
Given the economic importance of China, one cannot deny that the global shockwaves would reach Australia in no time. The dent in the global economy could be felt in Australia, most likely in the form of rising prices, shortage of materials and a demand-supply imbalance.
With Australia gradually recovering from the ill-effects of the pandemic, recent events have once again pulled the country back into the clutches of an economic slowdown. Not just that, the Russia-Ukraine invasion has prompted a surge in commodity prices, weighing heavily on the pockets of individuals.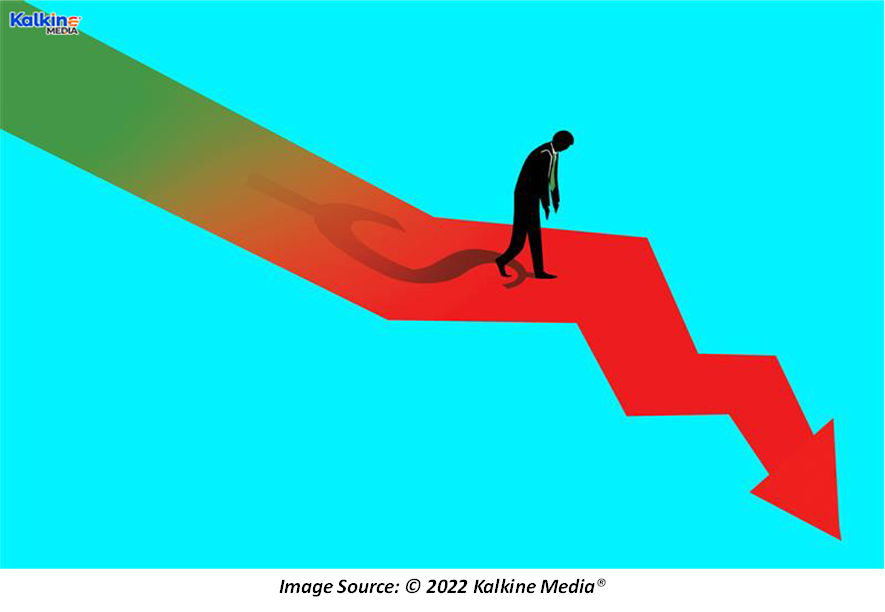 Concerns loom that consumers might face surging prices of essential goods and other items such as phones and cars if economic activity is halted for long. Additionally, producers might be looking at costlier inputs, shortage of raw materials and significant disruption in business activity. Such intense supply-side bottlenecks have not been felt in decades.
However, the price increase in commodities might rule in favour of Australian metal exporters in the form of higher revenue and profits.
What can be done?
Australia has been one of the few nations that have not raised its interest rates yet. With current inflationary pressures flaring up, the country might have to traverse a narrow path in the coming months.
However, not all is bleak as Australian commodity producers see a ray of hope in rising prices. China has previously resorted to increased government spending to revive the economy whenever a slowdown occurs. Essentially, this means a boost to the construction of roads, bridges, and other buildings, which ultimately leads to a rise in the demand for construction materials.
What you need to become a leader in the investing world ?
This might be good news for Australia as the country could benefit from the rising demand for construction inputs. It would give material exporters the leverage of hiking the prices of their goods. In turn, the boost to iron ore prices might show up in the domestic economy in the form of an expanding economy.
Alternatively, a direct outcome of halted Chinese businesses could be less-than-sufficient demand for Australian exports. China is a key importer of Australian iron ore, though its share in the total demand for Australian iron ore has decreased. Despite that, a further setback could arise in the short term when the demand for Australian commodities is pulled back.
The full effect of these market forces would only be realised after a few months. Till then, Australia can expect some slowdown to seep into the domestic economy.
ALSO READ: Will global supply chain woes end soon?