Source: Phongphan, Shutterstock
Set with an eye on post-pandemic recovery and a possible election, Prime Minister Justin Trudeau's upcoming 2021 federal budget is set to go big on spending.
The Trudeau government is expected to inject a C$ 70-100 billion stimulus over the next three years, specifically on initiatives focused on renewable energy and reportedly as much as C$ 2 billion kept aside for childcare.
The budget is also likely to see new taxes centered around wealth, luxury items, pollution and digital services.
As COVID-19 cases rise and lockdowns continue to hamper small and large businesses, sources quoted by media reports say that the federal government will extend wage and rent subsidies as well as bring in a fresh program to subsidize new hiring for the time being.
'Record' Spending Budget Expected

This is set to be the first federal budget in two years and the first to be tabled by Canada's first female finance minister. On top of that, Monday's budget comes as the country is in the midst of the third wave of COVID-19. So to say this budget is crucial may be undercutting it.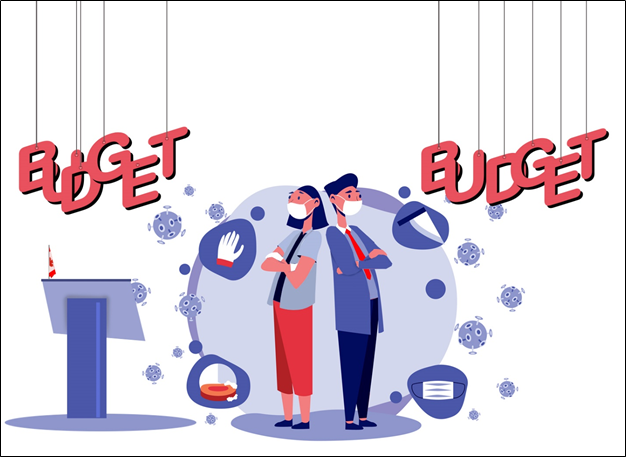 ©Kalkine Group 2021
On the back of the promise to do "whatever it takes" to support Canadians through the COVID crisis, Finance Minister Chrystia Freeland's upcoming budget is projected to be heavy on spending. And whatever the number is, it will be adding on to the already record levels of debt.
While there have been assurances about the debt being affordable, critics have voiced their concerns. Some reports say that Canada is likely to have raked a billion-dollar budget deficit in the fiscal year ending March 31, 2021, with Mr Trudeau collecting more debt than any Canadian prime minister before him.
Pushback on Trudeau's Spending Plans
While PM Trudeau and team are pitching a plan for a "sustainable recovery" from COVID for Canada, critics are pointing at the numbers that show the country is witnessing a faster-than-expected economic recovery.
Reports note that despite the rising cases of COVID-19, Canada's economy is expected to fully recover 2020's losses by this year. Hence, the Liberal government's additional spending plan is expected to be met with much pushback from the opposition.
The Impact of an Impending Election on the 2021 Budget
Monday's budget is also coming at a time when there's a lot of whispering about an election being around the corner. So it may be safe to say that politics is playing an important role in the Liberal government's ambitious budget.
But as some political commentators have pointed, while PM Trudeau maybe offering a grand spending budget to win peoples' hearts, it may backfire by offending voters over a "pile-on debt".
With a recovering economy, however, the Trudeau government's spending budget may find some cushion in tax revenue. Reports say that the country is likely to see about C$ 15 billion more in annual revenue than what the government had predicted in the fiscal update last November.