Highlights

Following the victory of the Labor Party, Mark Butler is expected to be the new health minister of Australia
The Albanese government is expected to implement practical measures to ensure proper care for older Australians
To alleviate the pressure of emergency departments, 50 Medicare Urgent Care Clinics will be added
RHC, SHL, HLA, REG, and EHE are some of the healthcare companies that are likely to benefit from the new reforms in the healthcare sector
Following the Labor Party's victory in Australian Federal Election 2022, Anthony Albanese has been sworn in as Australia's new leader, while Mark Butler is expected to be the new health minister. The incoming health minister has a lot on his plate as the Labor Party made several promises related to healthcare reform during their election campaign.
Let us have a brief look at some of the healthcare reforms anticipated in the new government's tenure:
Improved MediCare Plan
Labor has promised to enhance workforce incentives for rural and regional General Practitioners (GP) to assist with the engagement of nurses, related health and other health professionals and offer multidisciplinary team-based care.
To alleviate the pressure of emergency departments, Labor will add at least 50 Medicare Urgent Care Clinics.
Labor has also promised to cut down the cost of medications by decreasing the Pharmaceutical Benefits Scheme (PBS) co-payment from the current maximum of AU$42.50 per script to a maximum of AU$30 per script.
Federal Elections: Scott Morrison Concedes Defeat
Improving the aged care sector
The Albanese government has pledged to implement practical measures to ensure proper care for older Australians.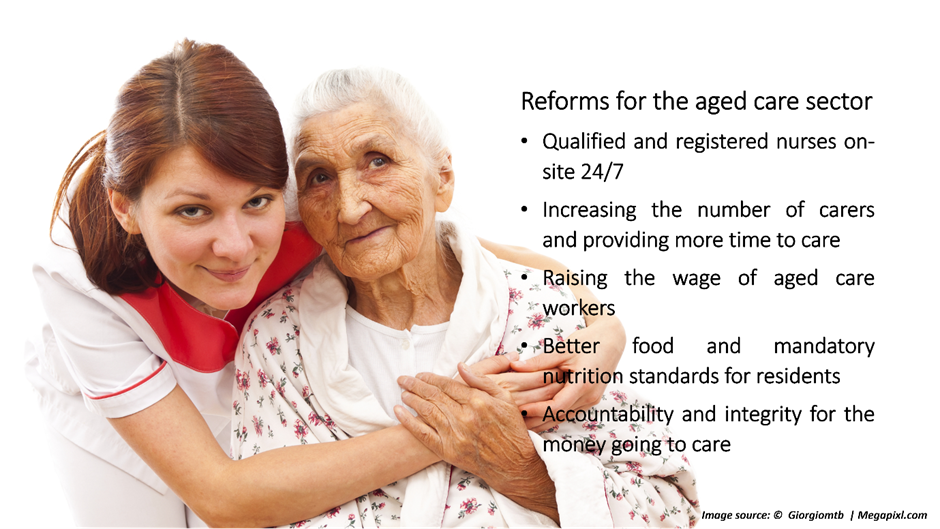 Image source: © 2022 Kalkine Media®
Reducing the COVID-19 mortality rate
Addressing the problems of the COVID-19 pandemic is another crucial challenge for the new prime minister. During the pandemic, COVID-19 put a severe strain on the Australian healthcare system exposing the fissures in the system. Hospitals were operating under overwhelming pressure during the pandemic, running short of staff and beds.
According to media reports, Anthony Albanese has also promised a royal commission/ any other investigation into the country's response to the COVID-19 pandemic. Further, he has pledged to reform the federation to reduce the overlap of responsibilities between the states and the Commonwealth, which has hampered response and productivity.
Given the new government's focus on improving healthcare services and aged care sector, there's room for an uplift in the businesses relating to these aspects. On that note, let us have a look at some of the stocks from the ASX healthcare segment that have been tapping opportunities in the current buoyant market.
Healthcare service providers
Ramsay Healthcare Limited (ASX:RHC)
Ramsay is a healthcare service company based in Australia. The company operates in four regions -- Asia Pacific, UK, France, and Nordics – and delivers health services to more than 532 facilities.
Healius is Australia's leading healthcare company with an extensive network of pathology laboratories, diagnostic imaging centres, day hospitals and IVF clinics.
Healthia is a healthcare company with a network of optometry, podiatry, and physiotherapy clinics. The Company's segments include Feet and Ankles Division, Bodies and Minds Division, and Eyes and Ears Division
Stocks from the aged care sector
Regis Healthcare Limited (ASX:REG)
Regis provides care for over 7200 people throughout Australia. It provides services related to ageing-in-place, respite care, specialist dementia care and palliative care.
Estia Health Limited (ASX:EHE)
Estia offers medical services, medication, pain management programs, dementia care and personal care through 68 homes in South Australia, Victoria, New South Wales, and Queensland.
Also read: What are the challenges facing Australia's medical workforce crisis?