Highlights

The Federal Election 2022 begins with Australians flocking to polling stations across the country.
Scott Morrison and Anthony Albanese are vying to be Australia's next prime minister in the election.
In various electoral policies, real contrasts between both the candidates have developed.
This article discusses seven main policy disagreements between Australia's two major political parties.
The Australian election has begun, with a close race expected between Prime Minister Scott Morrison's incumbent Liberal-National coalition and opposition Labor Party leader Anthony Albanese.
Labor has led opinion polls throughout the six-week campaign, but the gap has decreased as Morrison's coalition gains support ahead of election day.
On Saturday, Australia's federal election is underway in which either the incumbent Liberal-National Coalition or the opposition Labor Party must win a majority in a tight race to form a new government.
Thousands of undecided voters have been identified in polling conducted in the run-up to the 2022 Australia Federal Election.
Policies are a clear method to distinguish what each major party stands for. Each party has different ideas on the economy, healthcare, education, climate change, and security.
There are seven main policy disagreements between Australia's two major political parties Labor and Coalition, in the following areas.

Image Source: © 2022 Kalkine Media ®
Economy
Let's first talk about the plans for the economy. Both parties enter the election with no clear strategies for repairing a federal budget that is nearly AU$1 trillion in debt and unlikely to return to surplus this decade.
The Coalition promises to reduce public servant numbers and spending by AU$1 billion over the next four years, lowering the budget deficit. Labor claims it will increase overall spending by AU$7.4 billion over the same time period, with increased spending on childcare and elderly care.
Meanwhile, the Coalition promises to keep tax rates below 23.9% of GDP. Labor claims its only tax rise will be on multinational corporations while not formally accepting the Coalition's tax-to-GDP targets.
Also Read: Australia Federal Election 2022 begins- close contest between Labor and Coalition?
Foreign affairs and defence
The second area to discuss here is foreign affairs and defence. The Coalition has pledged AU$8 billion to build new helicopters, AU$58 million to enhance military manufacturing in Queensland, and AU$24 million to upgrade the Navy's Marine Precinct in Cairns as part of its defence promises. It has also pledged over AU$180 million to help people break into the defence business.
While Labor has committed to creating a new defence research agency worth AU$1.2 billion to fund cutting-edge initiatives and technologies, it has also committed AU$525 million in Pacific foreign aid.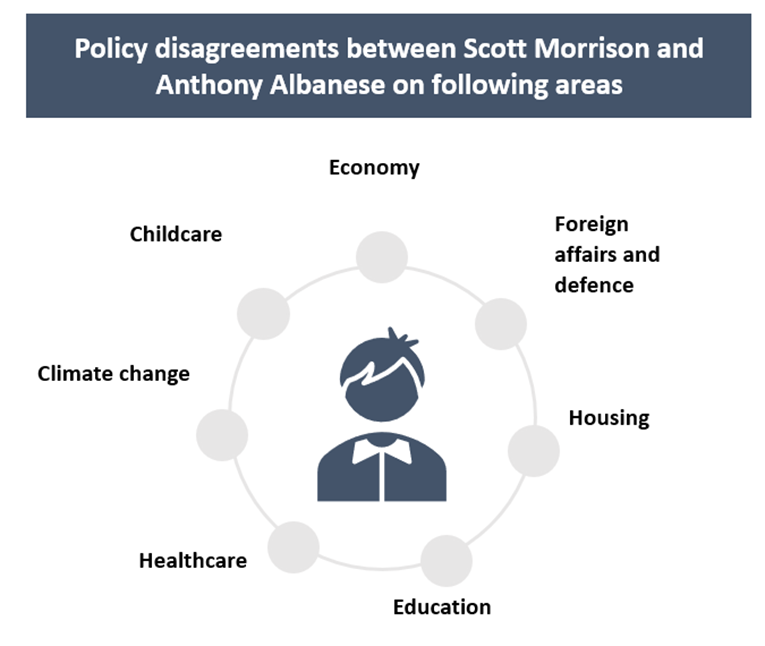 Image Source: © 2022 Kalkine Media ®
Housing
Next comes housing! The Coalition waited until the campaign's last weeks to abandon its key housing policy, which appears to be one of the major points of contention with Labor.
Buyers might borrow up to AU$50,000 from their superannuation, or 40%, to help purchase their first property, as long as they repaid their retirement fund afterwards. Over-55s would also be able to take advantage of a scheme that allows them to contribute up to AU$600,000 to their super to promote downsizing and increase market supply.
On the other hand, Labour's plans are means-tested and include a "help to buy" programme in which the government would cover up to 40% of the cost of a new home (and 30% for existing homes) for buyers put down a 2% deposit.
The policy has a sting in terms of pushing up prices, but with a limitation of 10,000 each year (compared to around 100,000 first-time buyers entering the market), the issue may be its restricted scope.
Education
Education is also another important key area where both the parties have differences in their policies. Labor's education programme revolves around a AU$1.1 billion vow to pay an additional 20,000 university seats and make 465,000 TAFE (Technical and Further Education) places free. It also vowed to spend AU$440 million on improving school ventilation and enhancing mental health care for pupils, as well as AU$146.5 million to address teacher shortages and raise standards during the campaign.
The Coalition unveiled an AU$2.4 billion proposal to revamp the apprenticeship training scheme in the budget. It has committed AU$2.2 billion to universities to boost research commercialisation, but the majority of this money will be spread out over ten years.
Healthcare
Talking about healthcare, Anthony Albanese stated that he is willing to sit down with state premiers and engage "constructively" on the need for more hospital funding but has ruled out making any big pledges before the election.
Labor would fund 50 bulk-billed urgent care clinics, but some experts believe this is insufficient and a band-aid solution to the health-care system's problems.
Labor announced any party's most major health commitment to date ahead of the election campaign's final week, offering an AU$970 million investment in primary health and a boost for GP practice infrastructure renovations.
On the other hand, the Coalition announced a package to improve regional, rural, and remote health, which the opposition has since matched.
To bring down the cost of medicines, both parties will reduce the Pharmaceutical Benefits Scheme co-payment.
Climate change
Despite considerable criticism, the Coalition has not increased its 2015 emissions reduction target for 2030 (26-28% below 2005 levels). It opposes anyone being forced to reduce emissions. Instead, it plans to spend AU$22 billion on low-emissions technologies by 2030, focusing on six key sectors.
More than half of this money supplements the budgets of existing clean energy organisations. According to budget papers, the annual allotment of climate funding is likely to decrease over the next four years, and the AU$22 billion includes support for gas, a fossil fuel.
The Coalition has stated that it will achieve net-zero emissions by 2050, although the plan does not specify how this will be accomplished. It is assumed that new technologies will be commercialised and utilised after 2030.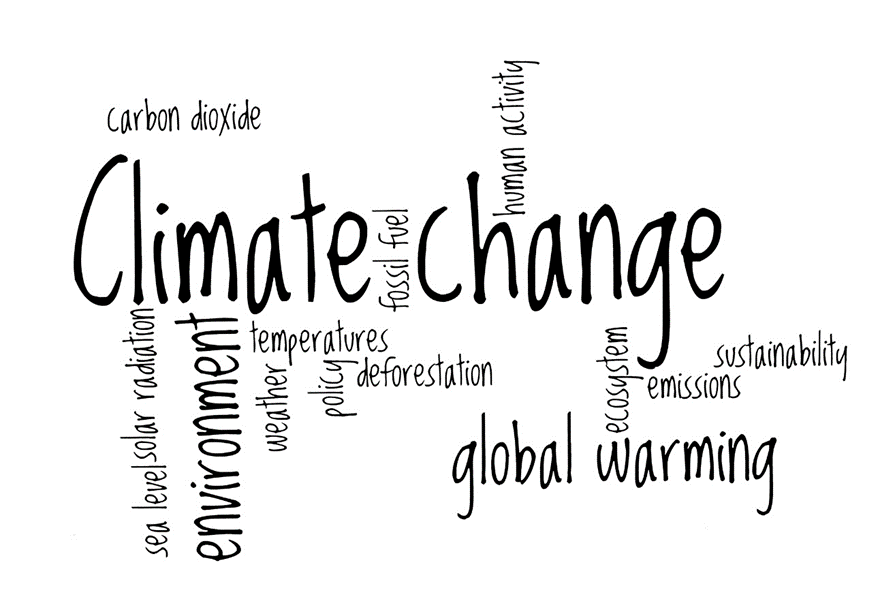 Source: Icefields | Megapixl.com
Labor has a 2030 plan with a more aggressive emissions target - a 43% reduction. According to scientists, it is substantially better than the Coalition but still falls short of what is required.
The Labor claims it would establish an AU$20 billion "rewiring the nation corporation" to speed up the installation of major transmission connections - poles and wires in layman's terms – to connect new solar and wind farms and batteries to the grid. According to its calculations, renewables will account for 82% of grid electricity by 2030.
Childcare
Reduced daycare expenses have been proposed as one approach to assist families in coping with the rising cost of living, which has been exacerbated by the recent discovery that salaries have climbed at less than half the inflation rate.
Labor has promised to cover 90% of the costs for all families.
Meanwhile, if the Coalition is re-elected, it would cover 85% of costs for families with one child in care and 95% for families with two or more.