Highlights

Australia saw deteriorating business conditions in January due to the Omicron wave.
Staff shortages and consumer caution impacted business conditions amid rising virus cases.
However, business confidence has managed to exhibit an upward trajectory, with firms being optimistic about the termination of the current virus outbreak.
When it comes to pandemic-induced uncertainty, the Omicron variant has continually raised the bar for businesses. The virus seems to be locked in a perpetual run, emerging in different mutations within a short span of time. The constant uncertainty prevailing at the forefront has managed to seep into the performance of businesses. With the Omicron variant being the culprit, business conditions have deteriorated again in January 2022 after suffering heavily during mid-2021.
The business survey conducted by National Australia Bank Limited (ASX: NAB) revealed that business conditions fell 5 points to 3 index points in January 2022, which is lower than the long-run average. The report showed that all three components of business conditions, namely, profitability, trading conditions and employment saw a decline in January. Here is a closer look at the data.
DO NOT MISS: Three green shoots gleaming in the Australian travel industry
Soaring Omicron cases causing disruption
January saw an intense spread of the Omicron variant in the country, even as individuals continued to stay indoors and restricted themselves from outdoor travel. Almost all Australian states and industries suffered as the Omicron variant cast dry spells on retailers and consumer demand.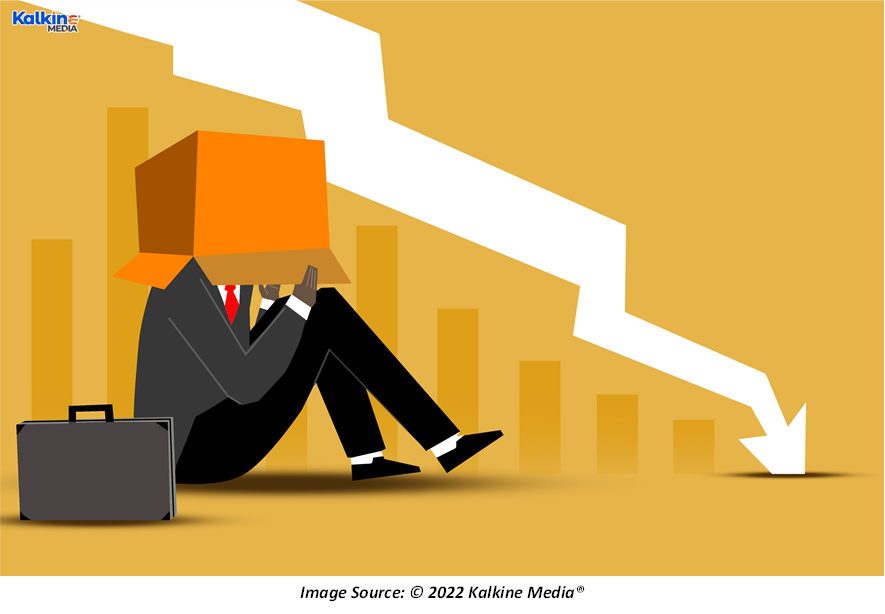 Among the three components of business conditions, profitability fell 8 points to +2 index points, trading conditions declined 7 points to +7 index points, and employment fell 3 points to -1 index point. Clearly, profitability and trading conditions have been hit harder than employment. A reason why the employment component remained relatively stronger could be the rising job vacancies seen during the end of 2021, which absorbed a large chunk of the unemployed labour force.
IN CASE YOU MISSED: Thanks to lockdown recovery, Australia records robust retail sales in Dec 2021 quarter
Business confidence tells a different story
Business confidence has managed to exhibit an upward trajectory by inching up 15 points to +3 index points in January 2022. The rise in business confidence follows a decline of 12 points in December last year. The business confidence surged across all industries other than mining and across all states.
Business confidence primarily dipped in December on the assumption that the new variant could wreak havoc on industry performance again. However, with lockdowns being avoided and consumers being extra cautious, business confidence rebounded in January.
Not just confidence, but indexes for capacity utilisation and forward orders also remained strong during the month. In fact, forward orders stood at +4 index points, supporting much of the rise in confidence seen during the month. However, rising costs remained a concern at large, as inflation seems to be seeping into the overall economic ecosystem. Thus, the next big challenge facing businesses is the rising cost of raw materials, which may not see any resolution in the short term.
Bottom Line
Overall, the market scenario seems better than the situation during the first wave. The economy has managed to steer clear of the all-time lows, with consumers exhibiting caution and vaccination instilling greater immunity across the masses. Most importantly, businesses have been able to adapt to changing conditions while adjusting well to the remote way of operating.
ALSO READ: Component shortage, supply chain woes bring down car sales in Jan 2022