Highlights

BitMEX, a crypto exchange, is looking to purchase carbon credits to become 'carbon-neutral'

Carbon offsetting requires the polluter to strike a deal with someone who has carbon credits

Such deals exist only until coal and other dirty fuels aren't phased out completely
Cryptocurrencies are literally on a wide ride. Over the past one and a half year, the market value of most cryptos has skyrocketed.
Bitcoin, which leads the crypto world with a dominance of over 42 per cent in the combined market cap, enjoyed an uninterrupted rise until mid-April 2021. This was when the world woke up to the high energy consumption of crypto mining, thanks to a tweet of Tesla's CEO Elon Musk. First, it was a crackdown by the world's second largest economy China, and then the mid-May Musk tweet that accepted that Bitcoin has a 'great cost to the environment'.
Read more: Can Bitcoin be termed as the 'asset of the century'?
Talks about carbon offsets in cryptocurrencies
Crypto stakeholders are now talking a little about carbon offsetting. For the uninitiated, carbon offsetting simply means polluters investing in environmental projects to balance their own carbon emissions, for example, fossil car producers buying Tesla's carbon credits.
A Seychelles-based exchange, BitMEX, is looking to purchase hundred thousand dollars' worth of carbon credits. The company has claimed that the move would make it the first 'carbon-neutral' cryptocurrency exchange.
Read more: Top 11 crypto personalities to keep an eye on as we enter 2022
Is carbon offsetting enough?
The thing is we are moving, at least in theory, toward a world that will not counterbalance dirty fuels, but a world where dirty fuels and companies dealing in them in any manner whatsoever will become non-existent.
Offset is only when we are trying to counteract some opposite force. This opposite force does exist in the present, however, governments have committed to reducing and ultimately eliminating their presence. Tesla can sell its carbon credits to producers of fossil fuel cars only until the latter do not completely shift to battery-driven cars. Once that happens, there will be no buyer for Tesla's carbon credits.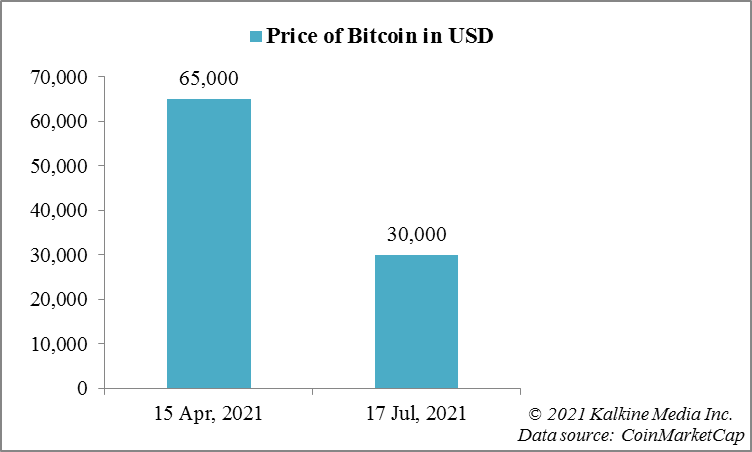 Bitcoin or other cryptocurrency projects are not designed to be something with an expiry date. These aim to replace fiat currencies and reduce the costs associated with cross-border remittances. This means that cryptos have to become cleaner on their own and not by purchasing carbon credits. Once renewable energy replaces coal – but of course it may not still be abundant enough for mining Bitcoin – cryptos will have no carbon credits to buy. That's why crypto projects' carbon offsetting may not convince many.
Read more: Does Bitcoin even have a resistance level? Let's find out
Viewpoint
Carbon offset is a deal between the polluter and someone with carbon credits. Cryptocurrencies consume a lot of energy and carbon offset may not be enough to convince critics. Instead, the industry will have to demonstrate its capability to reduce its power consumption on its own.