Highlights

Tether (USDT) is not a typical cryptocurrency like Bitcoin, but a stablecoin pegged to USD.

Reports say that the US Treasury Secretary held a meeting in July 2021 to discuss Tether.

There are allegations that Tether may not be maintaining the 1:1 reserve ratio that it claims.
Risk is inherent in crypto trading. But most crypto enthusiasts believe this risk relates to volatility alone. The price of any crypto asset can swing in double digits overnight, and even the biggest cryptos like BTC and Ether aren't immune to this hyper-volatility.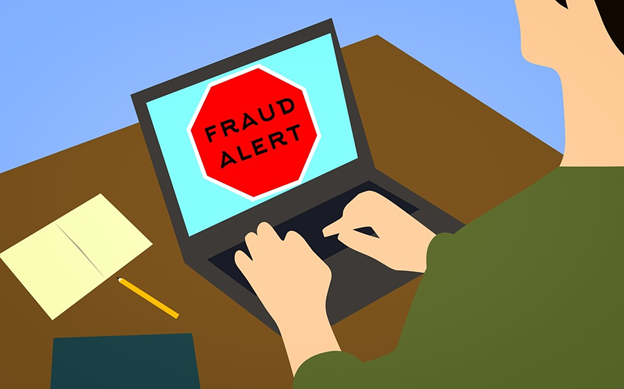 Source: Pixabay.com
But more than volatility and excessive speculation, reports around Tether's USD reserves have become a cause of worry. These reports suggest that Tether, the fourth largest crypto asset by market cap according to CoinMarketCap, might not be holding the 1:1 reserve ratio that it claims. To understand this, let's first understand what Tether is.
What is Tether a stablecoin?
Tether is not a typical digital currency like Bitcoin. The latter is a crypto asset whose value is determined by market forces. An uptick in demand translates into a surge in the price of BTC. As of today, one BTC trades at nearly US$57,300.
Why Tether's alleged scam could wreak havoc?
Tether, known by its ticker USDT, sees no such price movement. It is a stablecoin, which its developers say is pegged to the US dollar. At any given time, one USDT equals one US dollar.
The developers claim that the circulating supply is backed by keeping reserves in the form of cash, treasury bills and commercial paper.
Also read: Can Bitcoin be termed as the 'asset of the century'?
Facebook's Diem, which is expected to launch sometime this year, is also a stablecoin. Stablecoins claim to weed out volatility from the cryptocurrency market by having more fixed values.
In the world of crypto trading, however, stablecoins like Tether serve a different purpose. Investors convert fiat currency into a stablecoin like USDT and use these Tether holdings to trade in different crypto assets.
What are the allegations against Tether?
According to reports, Tether might not be maintaining adequate reserves of cash, treasury bills and commercial paper. It may be just an empty promise made to investors. The allegations may hold value.
First, since the crypto market is unregulated, there is no independent audit of financial claims. No statutory body like the Fed or the SEC has any oversight. This, ironically, is claimed to be an improvement over the traditional financial system, which has high transaction costs for end-users.
Reports also suggest that the top executives of Tether lack credibility. Tether lists J.L. Van der Velde as its chief executive officer (CEO), and Giancarlo Devasini is listed as the chief financial officer (CFO). No credible background check exists for both. Brock Pierce and Reeve Collins are said to be the founders of Tether, but their involvement with the project has likely ended.
The noise around Tether's dubious character appears to have stemmed from news reports that suggested the United States Department of Justice is investigating a likely fraud by Tether executives. In July 2021, Treasury Secretary Janet Yellen reportedly discussed the impact of stablecoins with the members of the President's Working Group on Financial Markets.
What if Tether is a scam?
If Tether's 1:1 reserve claims are true, the company must have nearly US$68.7 billion in its reserve. It means that if all USDT holders were to withdraw their holding, Tether must have real money to pay them back. Tether, if it holds such high reserves, would be one of the top 50 banks in the US.
Also read: 10 most profitable DeFi cryptos of 2021
But if the allegations against Tether are true, the entire crypto and altcoins market may be impacted. It is because USDT has acted as a bridge between investors and crypto assets. A USDT holder can easily use it to buy a crypto of choice at an exchange. Usually, banks act as the bridge in such trades.
The total market cap of the crypto market is nearly US$2.3 trillion, which makes it virtually as big as Apple, the world's most valuable company. Billions of dollars in USDT change hand on any given day.
Bottom line
As of today, there has been little impact of reports around Tether's lack of reserves on the crypto market. It might, however, have an impact on the prices of crypto assets in the event of any truth in the allegations.